How To Make Your Own Ooze Canister From 'Teenage Mutant Ninja Turtles 2'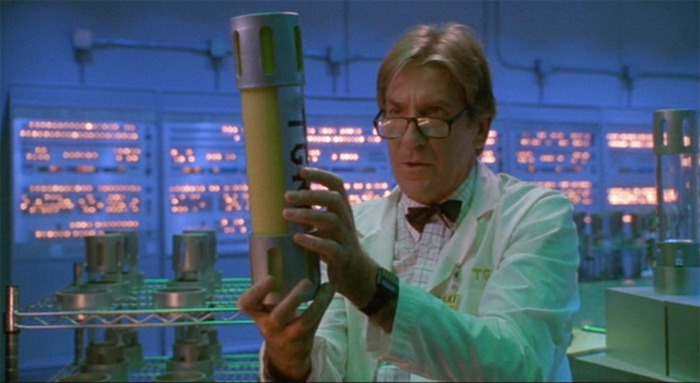 If you're a fan of Teenage Mutant Ninja Turtles, then you know one of the most iconic objects in the mythology the heroes in a half shell is the ooze canister that broke in a sewer and turned four baby turtles into walking, talking reptiles. That origin was changed in the most recent motion picture reboot, and it was pretty stupid (but that's another conversation entirely).
For those who prefer the original mythology, you might be interested in learning how to make your own ooze canister from Teenage Mutant Ninja Turtles II: The Secret of the Ooze. It could make one hell of a cool display item for your shelf at home.
Here's a guide on how to make your own ooze canister from DIY Prop Shop:
It's been awhile since I've seen the second Teenage Mutant Ninja Turtles movie from 1991, and I had forgotten just how big that canister of ooze was in the movie. This one isn't quite the same size as the one from the movie though, and it's been made to look a little more sleek and modern.
Also, for those who are even more dedicated to the original mythology of the Teenage Mutant Ninja Turtles, you might want to go out of your way to make sure the canister says TCRI instead of TGRI. The original company that created the ooze was called Techno Cosmic Research Institute, but in the movie it was changed to Techno-Global Research Industries. The more you know!
Don't forget that we also featured videos on how to make your own ghost trap from the original Ghostbusters and also the hoverboard from Back to the Future Part II. Before you know it, you'll have a whole collection of cheap DIY prop replicas and you'll never be without Halloween costume accessories.