VOTD: Montage Of Pixar Emotions Will Turn Your Heart Inside Out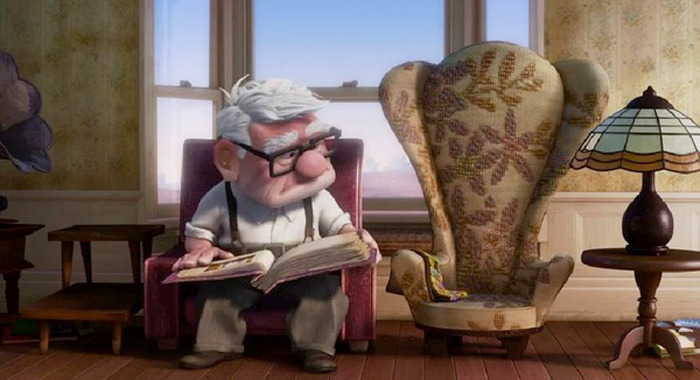 This summer, Pixar Animation made tears come out of our face all over again with their touching story Inside Out. As one clever chart pointed out, all the Pixar movies have been about giving non-human things feelings, right up through Inside Out where even the feelings had feelings.
And in honor of this summer's emotional adventure inside the mind, Pixar fan Lindsay McCutcheon put together a wonderful montage of some of the most emotionally powerful moments from the history of the animation house's feature films. Watch the fantastic Pixar emotions montage after the jump!
Here's Lindsay McCutcheon's Emotions of Pixar montage:
It's crazy to think that this year marks the 20th anniversary of the original Toy Story, which also means Pixar has been making feature-length computer animated movies for 20 years. It feels like just yesterday I was desperate to get into the theaters in November of 1995, getting turned away from a sold out show twice before finally being able to enjoy the exquisite magic that was Toy Story.
Pixar changed animated movies in more than just how they were made. Unlike the treasures Disney had release before, Pixar delivered a non-musical animated movie, and brought the House of Mouse's signature heart, substance and captivating characters. It just so happened to also be presented in state-of-the art animation, which has only gotten better with each and every movie.
Thanks to EW for pointing out this video that Lee Unkrich posted on Twitter, and making us feel a roller coaster of emotions that will be shared with several generations for decades to come. We'll get another dose of Pixar emotions when The Good Dinosaur arrives this fall, and you can watch the most recent trailer right here.
For those curious, the music used in the video are the tracks "Breathe Me" by Sia and "You Know You Can't Go Back" by Noel Gallagher's High Flying Birds.