'The Last Witch Hunter' Trailer: Vin Diesel Heads Into The Dream World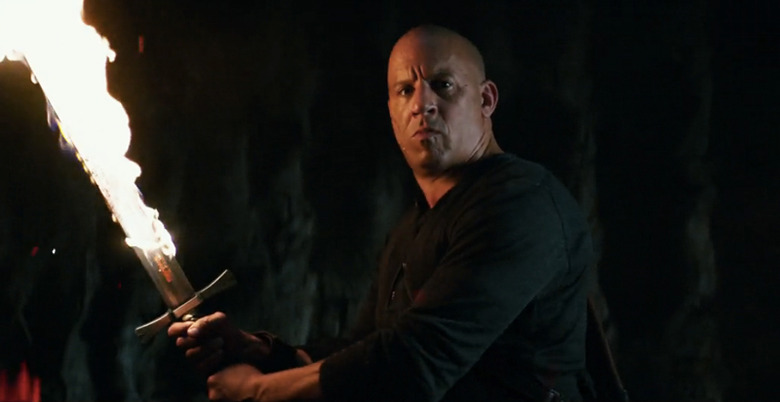 We may receive a commission on purchases made from links.
This week brought Furious 7 out on Blu-Ray and DVD, along with an Honest Trailer skewering the blockbuster sequel from earlier this summer. And if you're anxious to see Vin Diesel back in action, you have just over a month to wait
The Last Witch Hunter takes Vin Diesel and puts him in the middle of a fantasy nightmare as an immortal warrior tasked with keeping the world safe from a race of evil witches. And now the Queen Witch who cursed him centuries ago has been resurrected, and all hell is about to break loose.
A new The Last Witch Hunter trailer teases an awakening, but not the one that you're more excited for this holiday season. And it does come with a slow cover of The Rolling Stones classic "Paint It Black," for those keeping track of recent trailer cliches.
Here's The Last Witch Hunter trailer from IGN:
As has become customary with these kind of fantasy action thrillers, there's some cool visuals here, but the story just feels all too familiar. One man is tasked with destroying an insanely powerful being threatening to destroy the world, and the hero has to get help from a priest (Elijah Wood), someone with knowledge of the past (Michael Caine), and the only person who can help him get to where he needs to go (Rose Leslie).
It may not look like anything special, but perhaps it will be a fun trip to the movies as Halloween gets closer. Surely it will be worth watching just to see what quips Diesel spouts off while he's cutting down witches and monsters with that flaming sword. If you want to see more, watch the previous trailer right here.
Breck Eisner (The Crazies) directs The Last Witch Hunter, arriving on October 23rd.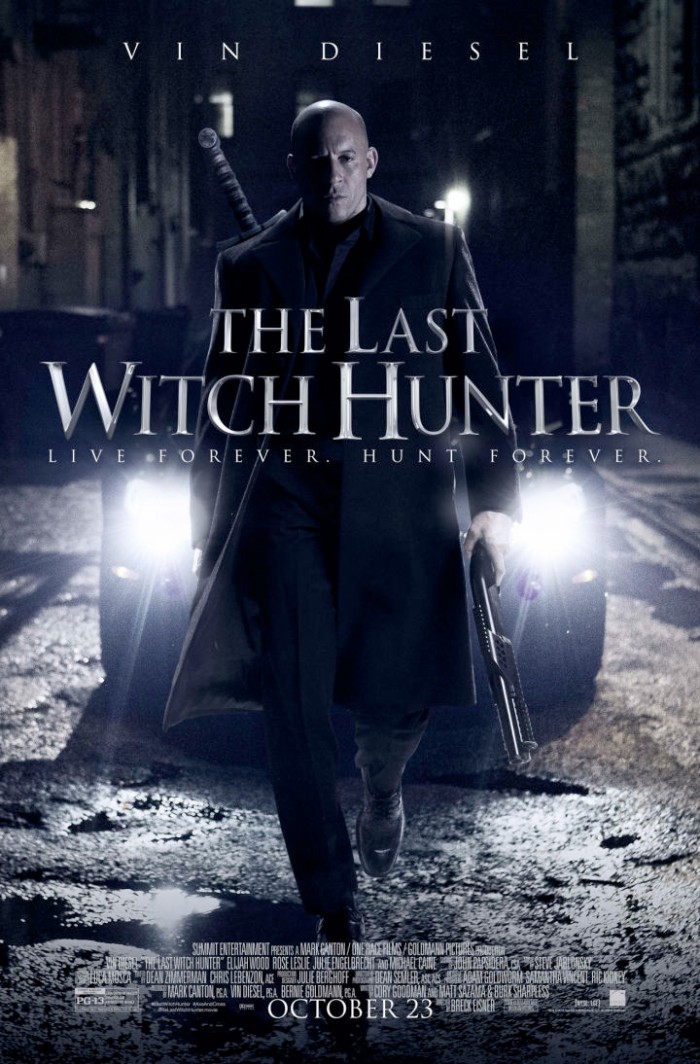 The modern world holds many secrets, but the most astounding secret of all is that witches still live amongst us; vicious supernatural creatures intent on unleashing the Black Death upon the world. Armies of witch hunters battled the unnatural enemy across the globe for centuries, including Kaulder (Vin Diesel), a valiant warrior who managed to slay the all-powerful Queen Witch, decimating her followers in the process. In the moments right before her death, the Queen curses Kaulder with her own immortality, forever separating him from his beloved wife and daughter in the afterlife. Today Kaulder is the only one of his kind remaining, and has spent centuries hunting down rogue witches, all the while yearning for his long-lost loved ones. However, unbeknownst to Kaulder, the Queen Witch is resurrected and seeks revenge on her killer causing an epic battle that will determine the survival of the human race.