Benicio Del Toro Confirms 'Star Wars: Episode VIII' Villain Role, Reveals When Shooting Begins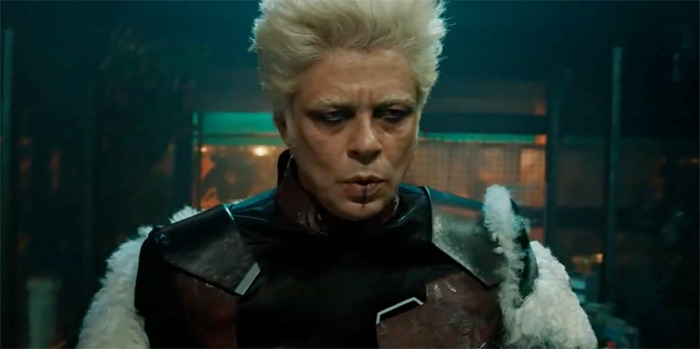 Not too long ago, Benicio del Toro confirmed rumors that he was taking a role in the next chapter of the new Star Wars trilogy. In addition, reports have indicated that he will have some kind of villain role, though Disney and Lucasfilm haven't confirmed anything.
However, del Toro seems to have been given permission to talk about the film as he has just seemingly confirmed the villain part of the equation while also revealing when Star Wars Episode 8 shooting actually begins.
Speaking with a Spanish outlet at Rac1.org, del Toro was asked what he has coming up on his schedule, and he again confirmed that he has a role in the movie, but added a bit of new information:
"Star Wars is coming up, we will see how that turns out. I think we start shooting in March."
The reporter followed up by asking what his role would be, hoping for something juicy, but instead del Toro merely said:
"Ehhh, the thing is, they don't let me talk too much about it. I'm like the villain. But we'll see."
StarWars7News notes that the reader who pointed to this interview and translated it to English notes that del Toro's language indicates uncertainty about his role as the villain. The phrase he uses in the interview is "es como el villano" which translates to ""he is like the villain." So what does that mean?
Well, it could mean that del Toro is playing a bad guy, but maybe not the primary antagonist. Or perhaps he's playing somebody who creates some trouble for our heroes in Episode 8, but his allegiance isn't with The First Order, like a bounty hire who is only doing what he is being paid to do. Less likely is that he's playing the villain who isn't really a villain, because there's no way that del Toro would be authorized to give that away so nonchalantly and so far in advance.
Just the thought of del Toro as the villain in a Star Wars movie is exciting. He brings such gravitas to the smallest roles, such as his bit part as The Collector in Guardians of the Galaxy, that make his characters feel worn and authentic. I can't wait to see what kind of character he's playing in the Star Wars universe.
With production beginning in March, it remains to be seen just how soon we'll start hearing more details on the production, but it sounds like the cast is being lined up right now with a shortlist of actresses being considered for a new female lead in Episode 8. Will the lid be kept tight on the sequel just like The Force Awakens, or will director Rian Johnson be a little more forthcoming with details than J.J. Abrams? We'll find out soon enough.