'Stonewall' Trailer: The Gay Rights Movement Begins In New York City, 1969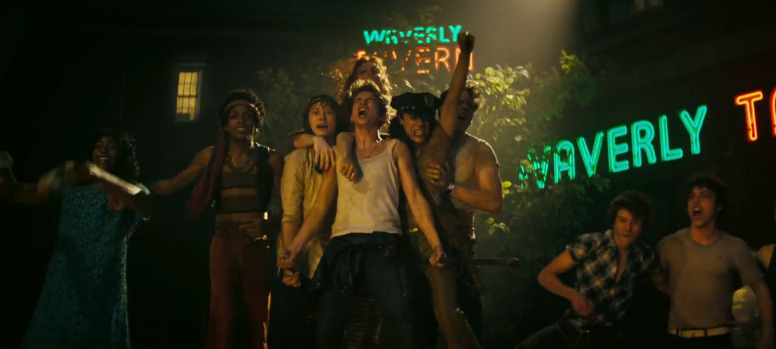 Last year, the Best Picture nominated drama Selma chronicled a pivotal turn in the Civil Rights Movement of the 1950s and 1960s, when the black citizens of the United States were struggling for basic rights and equality. This year we'll see the start of the modern Gay Rights Movement in the drama Stonewall, and the first trailer has just arrived.
Independence Day and 2012 director Roland Emmerich takes a break from big sci-fi action to tell this true story of a community of young gays, lesbians and drag queens who begin a riot at the Stonewall Inn in New York City in an effort to begin a more active fight for their own rights and acceptance.
Watch the Stonewall trailer after the jump!
Here's the trailer from Roadside Attractions:
Jeremy Irvine (War Horse) stars in the film as an outcast homosexual who takes solace in a gay community in New York City, only to become part of this historical movement for equality and launching a fight that has lasted all too long. The rest of the cast includes Jonathan Rhys Meyers, Ron Perlman, Jonny Beauchamp, Joey King, Caleb Landry Jones and more.
You wouldn't know that this is a Roland Emmerich film from the look of it. And while this looks like a fairly formulaic depiction of historical social change that we've seen on the big screen before, that shouldn't dilute this moment in history from being significant. The characters at the core of this story will surely make this feel personal and powerful, and there's no better time for this kind of movie to be hitting theaters.
Stonewall centers on the fictional Danny Winters (Jeremy Irvine), who is forced to leave behind friends and loved ones when he is kicked out of his parent's home and flees to New York. Alone in Greenwich Village, homeless and destitute, he befriends a group of street kids who soon introduce him to the local watering hole The Stonewall Inn; however, this shady, mafia-run club is far from a safe-haven. As Danny and his friends experience discrimination, endure atrocities and are repeatedly harassed by the police, we see a rage begin to build. This emotion runs through Danny and the entire community of young gays, lesbians and drag queens who populate the Stonewall Inn and erupts in a storm of anger. With the toss of a single brick, a riot ensues and a crusade for equality is born.
Stonewall hits theaters on September 25th.