Ryan Reynolds Says 'Deadpool' Footage Is Coming In Three Weeks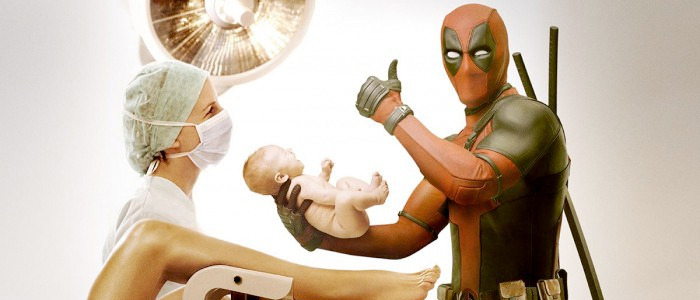 After 20th Century Fox debuted our first look at Deadpool with a fantastically hilarious and bloody teaser trailer at Comic-Con, some fans who weren't at the convention may have seen the footage online as it has been leaked by some dastardly fan.
It's hard to get mad about the leak since star Ryan Reynolds addressed the main reason this film was finally getting made when he took the stage in Hall H, "One year ago today, some fucking a**hole leaked that footage, and because of that we're here today."
But anyway, if you're wondering when you can get an official glimpse at Deadpool footage, Reynolds has revealed that fans will get some kind of treat in about three weeks. Find out more about when you can see Deadpool footage below!
Here's what Ryan Reynolds tweeted after the Deadpool footage leaked online:
As much as I want the #deadpool footage from #SDCC officially released, the VFX shots aren't done yet. We have something for you in 3 weeks.

— Ryan Reynolds (@VancityReynolds) July 12, 2015
The effects he's talking about are likely the blood-splattering headshots that the Merc with a Mouth takes while making some pretty amusing quips. Those are the only elements that didn't look complete in the footage we saw, but everything else looked phenomenal. If the trailer is any indicator, this is truly going to be the Deadpool movie fans have been wanting for years. Reynolds even said it's a movie that "babies will love."
As of now, we're not sure if the footage Reynolds is talking about will be what was played at Comic-Con, or maybe some kind of more tame green band trailer. Since this is an R-rated Deadpool movie we're talking about, hopefully some kind of red band teaser trailer makes its way online so fans can really get the right idea of what to expect. We'll definitely have the footage posted online as soon as it's available, so stay tuned.
If you want to know more about Deadpool, check out our recap of the panel, which featured Ryan Reynolds, as well as co-stars T.J. Miller, Brianna Hildebrand, Gina Carano, Ed Skrein and director Tim Miller.
Based upon Marvel Comics' most unconventional anti-hero, DEADPOOL tells the origin story of former Special Forces operative turned mercenary Wade Wilson (Ryan Reynolds), who after being subjected to a rogue experiment that leaves him with accelerated healing powers, adopts the alter ego Deadpool. Armed with his new abilities and a dark, twisted sense of humor, Deadpool hunts down the man who nearly destroyed his life.
Deadpool hits theaters on February 12th, 2016.