LOL: Pixar Depression Ad Pokes Fun At The "Hardships" Of Pixar's 'Inside Out'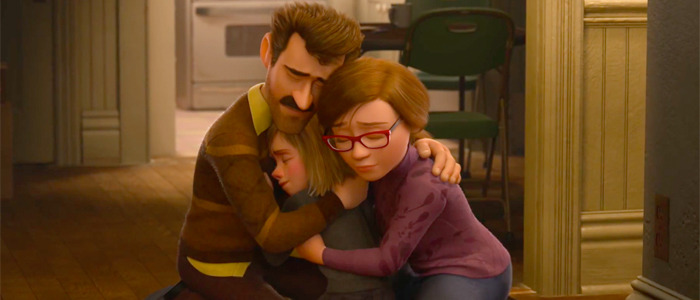 If you've seen Pixar's latest film Inside Out, then you likely felt a swell of all the feels a few times throughout the movie. And while it's easy for some of us to get caught up in the emotions of the film (both as feelings and as characters scrambling on the big screen), there are those who may not be as moved by the struggles 11-year old Riley has in the movie.
A clever new video has surfaced online called Pixar Depression, presented as if it were a prescription commercial for some kind of anti-depressant. In reality, what it does is poke fun at the hardships presented in the movie by pointing out that Riley just has a case of first world problems. Watch Pixar Depression after the jump!
I have to admit, despite the fact that I'm one of the audience members who got caught up in the moving tale of Riley's coming-of-age, coping with moving to a new place and feeling out of touch with her parents, this is still pretty amusing. When put into perspective, the problems that Riley faces are nothing compared to what other less fortunate kids experience everyday.
But at the same time, when you're 11 years old, there's a lot of things that can feel like the end of the world. And at that age, we're not in full control of our emotions and make some pretty illogical decisions. And that's what Inside Out is all about. So while Riley's problems may be easy to brush off and nowhere near as insurmountable as she feels, her behavior and feelings still matter a great deal in the context of the story.
However, I wouldn't mind seeing a Pixar depression ad offering some kind of guidance as to how to deal with crying everytime I see the first 10 minutes of Up. Because I still cry every damn time.
And if you just saw Inside Out recently, check out our list of easter eggs from the movie right here, and also learn more about how the sound of Pixar's movie was created. And if you haven't seen Inside Out, well it sounds like your holiday weekend plans have been made.