Check Out Before And After Shots Of Sharlto Copley Doing Motion-Capture As 'Chappie'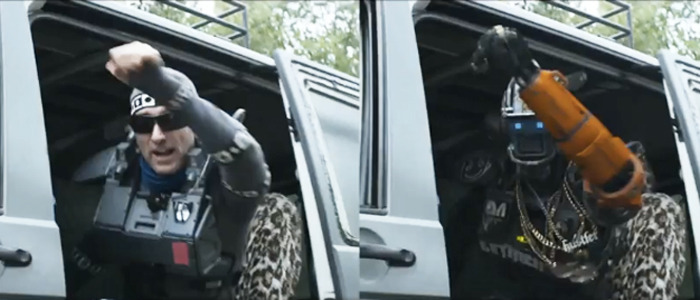 We may receive a commission on purchases made from links.
Even though this year's sci-fi flick Chappie may not have been anywhere near as poignant or impressive as director Neill Blomkamp's previous effort District 9, you can't deny that the film has some unbelievable special effects.
Bringing the titular artificially intelligent robot to life is quite a feat, and it was done with a combination of visual effects and a live-action reference performance by Sharlto Copley. With Chappie arriving on Blu-Ray and DVD on June 16th, a short new featurette has popped up with some cool before-and-after shots of Copley acting on set in a body suit and battery pack placed side-by-side with the finished visual effects shot from the movie.
Check out the Chappie special effects wizardly after the jump!
Click the image below to watch the Chappie featurette (via io9):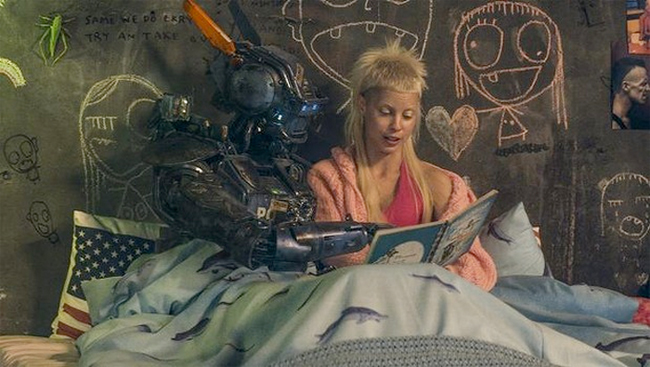 The before-and-after shots come quickly at the end, and it's very cool to see even the most subtle movement from Copley transfer to the visual effect that is Chappie. In addition, it's even more impressive to see that things like the necklaces and chains that Chappie wears were also completely added digitally. It makes sense since it's probably much easier to add the effects with the rest of the robot as opposed to having to work around them. If you want to see more shots of Copley on set in Chappie before visual effects came into play, check out our behind-the-scenes photo gallery right here.
Chappie isn't exactly a masterpiece, but it's certainly not terrible. It might even be worth watching just to see how impressive these special effects are, even if the story leaves something to be desired.  If you want to see more of how the visual effects were created, check out this featurette from Wired:
Neill Blomkamp's latest film hits Blu-Ray and DVD on June 16th and will feature an alternate ended, an extended scene and nine other featurettes on the making of the film. In addition, Chappie will be part of a new box set that also has Elysium and District 9. And soon enough, we'll be looking forward to Blomkamp's forthcoming Alien movie, hoping that he can churn out another great sci-fi piece of cinema.
From the director of District 9 and Elysium comes Chappie, starring Sharlto Copley, and Dev Patel with Sigourney Weaver and Hugh Jackman. Every child comes into the world full of promise, and none more so than Chappie: he is gifted, special, a prodigy. Like any child, Chappie will come under the influence of his surroundings—some good, some bad—and he will rely on his heart and soul to find his way in the world and become his own man. But there's one thing that makes Chappie different from any one else: he is a robot. The first robot with the ability to think and feel for himself. That's a dangerous idea—and it's a challenge that will pit Chappie against powerful, destructive forces that would ensure that he is the last of his kind.