The Onion 'Jurassic World' Review: You Can't Understand What The Dinosaurs Are Saying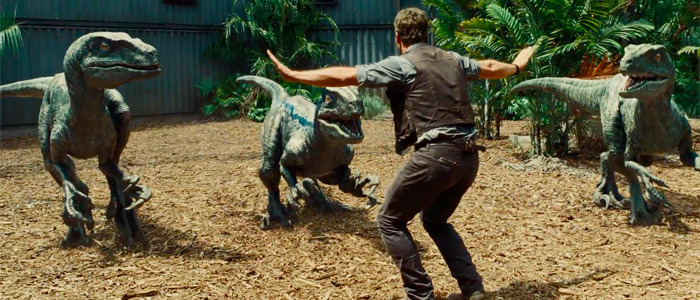 It's June 12th, and that means Jurassic World is officially in theaters everywhere for audiences to feast their eyes on. The reviews are all over the place for this one with our own Peter Sciretta mostly enjoying the sequel and Germain Lussier finding some pretty serious flaws in it. Still, the film is sitting pretty firmly on a 70% rating at Rotten Tomatoes, which isn't bad at all. You'll just have to see the flick for yourself to see how you feel about it.
However, the folks at The Onion have just delivered their review, and they have revealed a massive problem with the sequel. For a movie focused so much on dinosaurs, it's maddening that you can't understand what the dinosaurs are saying. Thankfully though, this review also provides the necessary subtitles to make the movie much better. Watch The Onion Jurassic World review after the jump!
Here's the review, but beware, there's a lot of Indominus Rex and raptor footage throughout:
The Onion's movie critic Peter K. Rosenthal says:
Jurassic World brings viewers back to the now full operational Isla Nublar from the original 1993 film Jurassic Park. It's an awe-inspiring setting full of special effects wizardry, which makes it all the more disappointing when a dinosaur opens its jaws and delivers, not a line of dialogue that gives us insight into its motivation or background, but some incoherent reptile noise.
It's hard to argue with that logic. It would be way easier to deal with these dinosaurs, for the characters and the audience, if we were able to understand them. I'm just glad that Rosenthal took the time to add subtitles to all the previous Jurassic Park movies so we can enjoy these movies to their maximum potential. Surely Steven Spielberg will see how useful they are and release them as soon as possible.