First Look: C-3PO Has A Red Arm In 'Star Wars: The Force Awakens'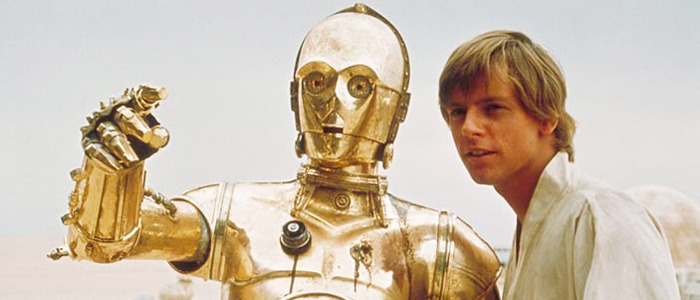 So far the only official glimpses of characters from Star Wars: The Force Awakens have come from the teaser trailer and this year's theatrical trailer, as well as the stylish Vanity Fair photoshoot. But with the merchandising of the newest chapter of the sci-fi saga just around the corner, we'll be seeing much more of the characters soon enough.
In fact, a new image from a piece of Star Wars: The Force Awakens merchandise seems to have leaked online a little early, and it shows off a familiar character, but with one difference. The protocol droid C-3PO now has a red arm.
Check out C-3PO's red arm below!
This image surfaced on Twitter (via MakingStarWars), purporting to be from Mexico: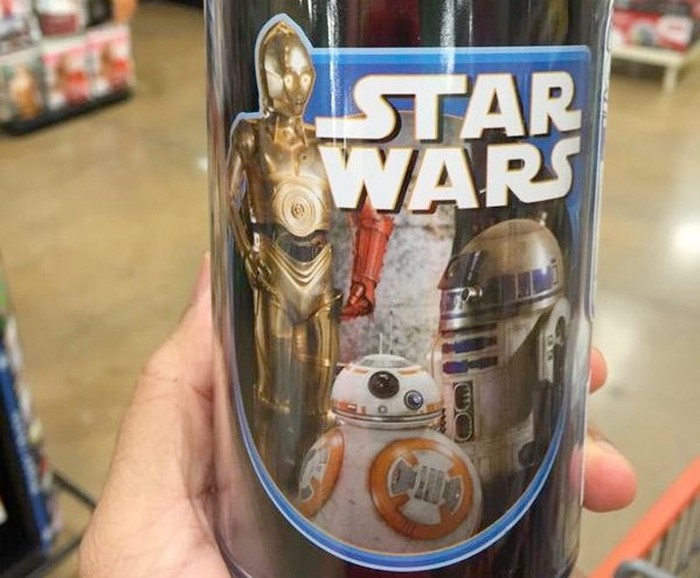 Foreign countries have been known to have plenty of bootleg items from various film franchises, so this could very well not be a legitimate product. After all, it seems a little convenient that the Star Wars logo is covering up the joint of the arm, which would make a Photoshop job considerably easier.
However, another image of C-3PO with a red arm has surfaced before. MakingStarWars previously got an image of a table and chair set that had Kylo Ren and First Order Stormtroopers on the chair with C-3PO, R2-D2 and BB-8 on the table surface. And in that image, C-3PO also had a red arm, so this seems to be a legitimate glimpse at the character in The Force Awakens.
Now the question is, just what happened to C-3PO that forced him to get a replacement arm? It's not the first time the protocol droid has gotten a replacement part since he's had a silver right leg for quite some time. But the droid surely got in another spot of danger if he lost yet another limb. And more than likely, it was probably R2's fault too. Will there be some kind of reference to how C-3PO lost his arm? Or will this be something we find out from a comic book or maybe the Star Wars: Aftermath novel coming this fall? We'll just have to wait and see.
In the meantime, we can guarantee that even more merchandise photos like this will be surfacing over the next few months as Force Friday on September 4th gets closer and closer. So be careful of seeing things you don't want to see. We'll be sure to avoid spoilers as best we can, so stay tuned for more Star Wars updates coming soon.