See Kylo Ren On 'Star Wars: The Force Awakens' Merchandise Coming This Fall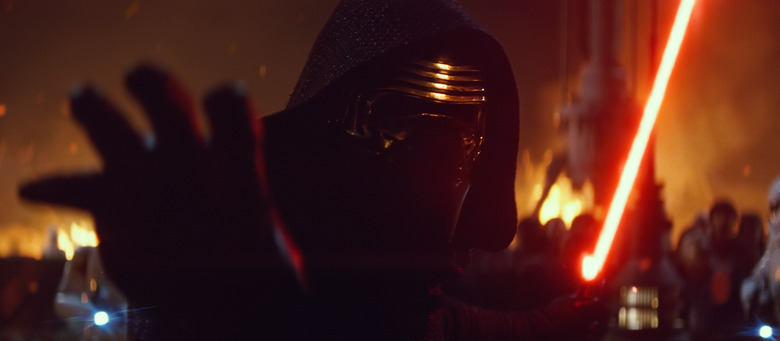 As has become the case for every Star Wars film since The Phantom Menace, the merchandising for Star Wars: The Force Awakens will arrive well in advance of the film's release on December 18th. As we predicted back in March, we'll begin to see all sorts of previously unrevealed characters, ships, weapons and more when The Force Awakens merchandise hits shelves on September 4th. The day has been dubbed "Force Friday," and now we have a look at some sample packaging in which our newest Star Wars memorabilia will arrive.
StarWars.com revealed a sample package for a non-specific product in order to show off the design that will be utilized for all the forthcoming merchandise, and here it is: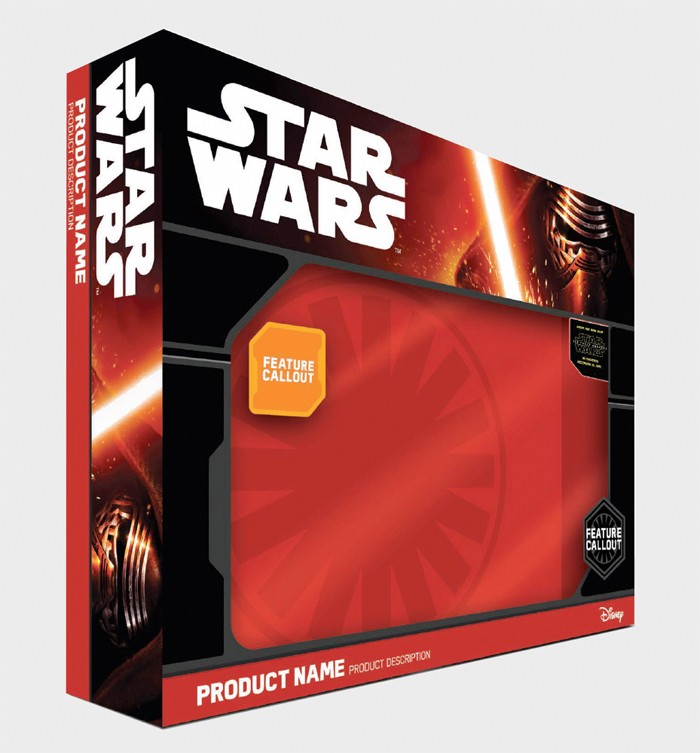 Much like the older packaging for Star Wars goods, the film's villain gets prominent placement. Previous rounds of merchandise have utilized Darth Maul and Darth Vader, so it only makes sense that our new bad guy Kylo Ren (confirmed to be played by Adam Driver in Vanity Fair's recent photoshoot) is taking the spotlight this time. Here's what some of the previous Star Wars packaging looked like in case you forgot: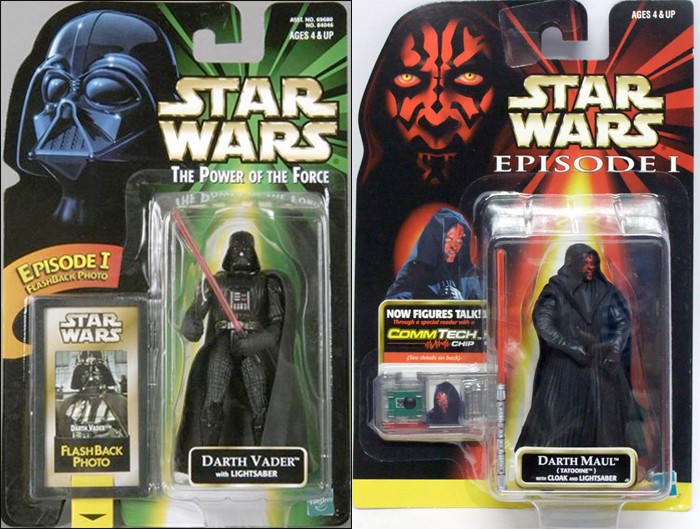 Disney's consumer products executive vice president of global licensing, Josh Silverman, had this to say:
"Every lightsaber, every action figure, every LEGO set tells a story for generations of Star Wars fans, and this global event is a celebration of those stories. We're excited to be part of the countdown to this enormous movie moment."
September 4th will surely be anticipated by fans all summer long as they wait for the first round of toys, books, comics, apparel and more. Star Wars: The Force Awakens goodies will go on sale at midnight on Force Friday at local retailers with Lucasfilm and Disney encouraging fans to use hashtags #ForceFriday and #MidnightMadness to document their shopping spree. But if you don't feel like going to an actual store on Force Friday, memorabilia will also be available at DisneyStore.com as well.
Heading to stores at midnight is something I've done each time a new Star Wars film has arrived ever since this tradition began with the prequels back in 1999. I'll definitely be heading out to get my hands on whatever new Star Wars LEGO sets are in store, probably a Kylo Ren action figure, and maybe even his cross guard lightsaber.
What Star Wars: The Force Awakens merchandise are you looking forward to? Do you like the packaging design with Kylo Ren?