The Most Popular /Film Posts Of 2014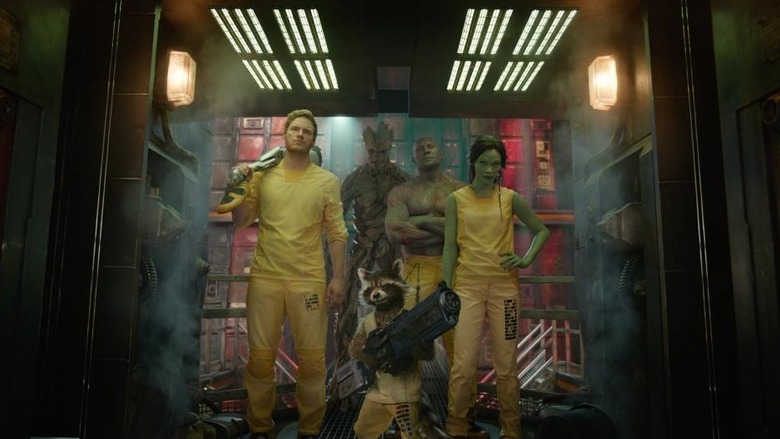 In 2014, nearly 4,500 posts graced the front page of /Film (thats an average of 18 posts per work day). Today we look at the top 1% of those articles in the most popular /Film posts of 2014. On the following pages you will find out what were the most read articles published this year on the site, and some of these may surprise you. (Who would have guessed that the casting for Jon Chu's Jem and the Holograms movie would be a contender on the top of this list or that Star Wars: The Force Awakens teaser trailer wouldn't even make the top 50?)
To clarify, this list does not indicate the posts that /film readers clicked on the most, but instead the most popular overall. What I mean by this is some of these posts go a ton of traffic from social media sharing from @slashfilm and other accounts (as was the case with Jem) while others got picked up on sites like Reddit or Digg. Some of our popular editorial features still get a large amount of readers daily through people searching on Google or what not. The resulting list of the most popular /film posts of 2014 is a very interesting look at what hit this year, especially in the moment.
50. Russ Fischer's Most Anticipated Movies of 2015
/Film editor Russ Fischer ran down his top ten most anticipated films of 2014, as well as a list of runner ups. The list ranged from Ned Rifle to Mad Max: Fury Road.
49. 'Jurassic World' Director Colin Trevorrow Talks Plot Details and Recent Leaks
In May, Jurassic World plot details leaked sending Jurassic Park fans into a tizzy. We got an exclusive opportunity to talk with Jurassic World director Colin Trevorrow from the set of the Jurassic Park sequel clarifying some misconceptions and address some of the fan concerns.
48. Disneyland Updates: Star Wars Land To Replace ToonTown? Plus 'Frozen' To Take Over DCA
This report included the latest inside rumors about a large set of changes for Disneyland Parks and resort, including a big investment in Frozen in Disney California Adventure and Disneyland, The Muppets' DCA theatre will be gone for a while, a Cars Land ride replacement and more. Some of those have already been confirmed, but I think most people clicked to learn about the rumored timeline of where and when to expect Star Wars Land when it comes to Disneyland.
47. 'Inside Out' Trailer: Pixar's Latest Goes Inside the Mind
Everyone was excited to see the first trailer for Inside Out, Up/Monster Inc helmer Pete Docter's fanciful exploration into the mind of an 11-year-old girl.
46. Five Big Continuity Issues in 'X-Men: Days of Future Past'
David Chen breaks down some of the huge continuity issues in his favorite film of this summer so far. Like many X-Men fans, Chen tried to connect the dots between past X-Men films and this one, and was left with a few of the plot details not making much sense in the chronology.
45. Ben Affleck's Batsuit From 'Batman v Superman' Revealed [Comic-Con 2014]
Some photos of Ben Affleck's new Batman suit from Batman v Superman: Dawn of Justice on display at Comic Con 2014, combined with a new official photo from photographer Clay Enos. Zack Snyder's first photo of Ben Affleck in the new Batman suit appears higher on this list.
44. LOL: The Ben Affleck Sad Batman Meme
After Zack Snyder revealed the first photo of Ben Affleck as Batman fans created a meme inserting "Sad Batman" into photos. We posted a gallery of some of the early best creations.
43. Star Wars Episode VII Cast Announced
Disney and Lucasfilm announced the cast of Star Wars: The Force Awakens alongside this photo of the script reading on stage in London.
 42. Peter Sciretta's Most Anticipated Movies of 2015
I posted my very long list of movies I'm excited about which will be released in 2015.
41. 'Teenage Mutant Ninja Turtles:' Fan Fixes New Turtles With Digital Plastic Surgery
Fans were angry about the first trailer for Jonathan Liebesman's Teenage Mutant Ninja Turtles reboot over the changes to the Turtles' noses. The Turtles looked super creepy, like a star after plastic surgery with a flat nose and two tiny nostrils – definitely a more human look. Leave it to the Internet to mess with the filmmaker's vision. One Ninja Turtles fan tweaked the Teenage Mutant Ninja Turtles of the new movie, and improved their faces.
 40. See How 'Star Wars: The Force Awakens' Was Inspired By Ralph McQuarrie's Unused Concept Art
After the release of the Star Wars: The Force Awakens teaser trailer, I took a look at how much the late Ralph McQuarrie's original unused Star Wars concept designs have influenced Star Wars: The Force Awakens.
 39. Guardians of the Galaxy 2: Everything We Know So Far
Even before Guardians of the Galaxy was released, Disney and Marvel announced a sequel to their galactic comic book film. Russ Fischer takes a look at the information we learned about the sequel and also at the comic book source material to speculate on what might be next.
38. Three Reasons Why That 'Edge of Tomorrow' Ending Is The Worst
Another David Chen special where he dissects the one bad aspect of one of his favorite films of the year.
37. 'The Incredibles 2' and Another 'Cars' Sequel in Development at Pixar
The only sequel Pixar fans were asking for finally got a confirmation as Bob Iger revealed that Brad Bird is working on the story for The Incredibles 2. Sadly, with all good news also comes a bit of bad news: Pixar is also working on a new Cars movie.
 36. New Batman Suit and Batmobile Revealed From 'Batman vs. Superman'
On May 13th 2014, Zack Snyder tweeted out a photo of Ben Affleck in the new Frank Miller-esque Bat suit standing sadly in front of the new Batmobile.
 35. Full 'Avengers: Age of Ultron' Concept Art Poster Revealed [Comic Con 2014]
At Comic Con 2014, Marvel released the above piece of Avengers: Age of Ultron concept art in small pieces each day of the convention. Fans came back daily to see the new pieces revealed, leading to one of the most popular posts of the year.
 34. The 20 Best Saturday Morning Cartoons of All Time
This year the Saturday Morning Cartoon was officially killed off, so I took a look back at the best Saturday Morning Cartoons in a list of the 20 best Saturday morning cartoons of all time.
 33. Batman v Superman Teaser Trailer Description [Comic Con 2014]
One of the biggest buzz moments of Comic Con 2014 had to be Zack Snyder's surprise teaser trailer for Batman v Superman: Dawn of Justice, which featured Batman in a full armor suit from Frank Miller's The Dark Knight Returns. The footage was quickly bootlegged but fans still flocked to read about the teaser.
32. Early Buzz: Kevin Smith's 'Tusk' Is F-CKED Up, Disturbing and Hilarious [TIFF 2014]
Kevin Smith's Tusk premiered at the 2014 Toronto International Film Festival as part of the festival's Midnight Madness selection. The first reactions flooded in and everyone agreed: the movie is fucked up.
31. 'xXx 3? Is Definitely Happening, Will Shoot in Asia, Says Vin Diesel
Is anyone even interested in another xXx sequel? Well apparently there are many as this post the 31st most popular post of the year. In the post Vin Diesel confirms his plans to make another xXx movie.
30. 50 Great Films You Should See From 2014
Russ Fischer was impressed by the ways in which 2014 has been an amazing year for movies, many of which were not seen by large audiences. So he compiled a list of 50 great films from 2014 you should see, drawn from the independent circuit and from foreign releases with independent US release. That list was bookmarked and read by many people, earning its place at #30 on this list.
29. Star Wars: The Force Awakens Photos – Let's Over-Analyze the First Trailer
After Disney released the 88 second teaser trailer for Star Wars: The Force Awakens, I spent hours screen-capturing and over-analyzing the teaser trailer offering theories and insight. The post was passed along by many people and got a ton of traffic. Actually, many more hundreds of thousands of views more than the actual Star Wars: The Force Awakens teaser trailer (which, had a ton of traffic but not even enough to make this list).
28. 'The Amazing Spider-Man 2' Has a Post-Credit Easter Egg After All
Sony released a hidden end credits sequence on The Amazing Spider-Man 2 which could be unlocked by using the Shazam app at a point during the end credits. Of course, fans just shazam'ed the end credits song and got to watch the sequence before the movie was even released.
27. A Complete Look At The Future of Comic Book Movies [Superhero Movie Release Dates]
At some point this year it occurred to me that we could use a comprehensive calendar for all the comic book movies being released. Since posting the initial list both DC and Marvel have announced their line-up for the next handful of years and we've updated the post with all of the changes.
26. Why 'The Hobbit: The Battle of the Five Armies' Is the Worst Peter Jackson Hobbit Movie [Movie Review]
Germain Lussier's review of The Hobbit: The Battle of Five Armies pissed off a lot of Hobbit fans — Lussier didn't like the film, he called it the worst of the series and his review was one of the most popular posts of the year.
 25. Who Are the Inhumans? Meet the Heroes of Marvel's 2018 Movie
Marvel's release date announcement included an Inhumans movie that left many non comic fans scratching their heads. The Inhumans are a relatively obscure group of characters from Marvel comics, though like everyone else from the comics they have their share of devoted fans. Angie put together a primer that covered the basic questions about the superpowered team — starting with "Who are the Inhumans?"
24. 'Pacific Rim 2' Set for 2017Pacific Rim might not have done huge huge business, but /Film readers loved the film and were looking forward to a sequel. So its no surprise that when a sequel release date was announced, it quickly became one of the most popular posts of the year.
23. Marvel Studios Announces Release Dates Through 2019
DC/Warner Bros placed flags in the sand of the release calendar, Marvel responded by claiming their own dates.
22. Why The 'Star Wars: The Force Awakens' Trailer Is So Special
A day before Disney released the teaser trailer for Star Wars: The Force Awakens, Germain explained why the trailer was so special.
21.  Everyone Involved With 'Galaxy Quest' Wants a Sequel
The idea of a Galaxy Quest sequel has been batted around for years and this year a bunch of cast members expressed their interest in coming back for a second adventure.
20. Jackie Chan Has Been Approached About Rush Hour 4
Jackie Chan says the studio wants to make another Rush Hour sequel but they don't even have a script, and until they do — he's not interested.
19. Interstellar: 15 Huge Differences From the Steven Spielberg-Developed Script to Christopher Nolan's Movie
Ever since it was announced that Jonathan Nolan was working with Steven Spielberg on an epic science ficition film involving interspace travel, I was excited. Spielberg didn't get to make the film — Jonathan's brother Christopher Nolan made the movie instead. This really got me wondering how the project evolved from Spielberg's version to the final Nolan film. What are the biggest differences and changes?
18. Bill Murray Has Casting Suggestions for the All-Female 'Ghostbusters' Reboot
When Bill Murray says anything about Ghostbusters 3, people are interested. So when Murray finally talked about the all-female Ghostbusters reboot being planned at Sony, it went all over the social web.
17. Martin Lawrence Confirms 'Bad Boys 3' Is In The Works
Comedian/actor Martin Lawrence appeared on Conan today to promote his television series Partners, and dropped a big bomb – Bad Boys 3 might finally happen. We jumped on this story before the episode even aired thanks to reports from the live studio audience.
16. Kristen Wiig Endorses Bill Murray's 'Ghostbusters 3' Endorsement
Kristen Wiig responds to Bill Murray's endorsement, which was only a couple slots down on this list. I'm always shocked when people ask me if anyone is actually interested in a third Ghostbusters film, as the threequel is constantly one of the most popular franchises we cover on the site.
15. 'X-Men: Days of Future Past' Post-Credits Scene Explained
Many people left X-Men: Days of Future Past with questions about the post-credits sequence. So who's that guy? Is he one of the big classic X-Men comic book foes? Russ attempted to answer all of the questions in this short feature.
14. Matt Damon and Paul Greengrass Return to 'Bourne' and Bump 2016 Renner Spinoff
A new report claimed that Matt Damon and Paul Greengrassare making deals to return for their third Jason Bourne film together. (This new one would be the fifth overall film in the series.)
13. DC Comics Movies Announced: 'Suicide Squad,' 'Wonder Woman,' 'Justice League,' 'The Flash,' 'Aquaman'
Warner Bros announced their comic book plans through 2020 on a shareholders conference call.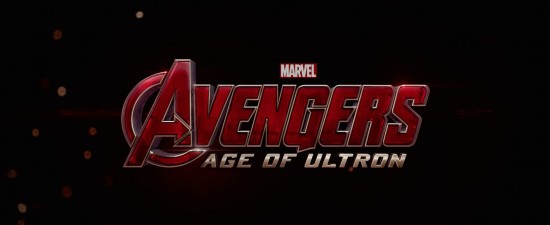 12. 'Avengers: Age of Ultron' Footage Description [Comic Con 2014]
I mentioned that Zack Snyder's Batman v Superman: Dawn of Justice teaser trailer was one of the biggest buzz happenings of Comic Con 2014 — well the Avengers: Age of Ultron footage got much more traffic — maybe because it was much more involved and a bootleg didn't leak as fast.
11. 'Amazing Spider-Man 2' Alternate Ending Revives a Familiar Character; Watch Deleted Scenes
Video footage of the Amazing Spider-Man 2 alternate ending was released online featuring Peter Parker's dead (but not really dead?) father Richard Parker. The Amazing Spider-man series is another franchise readers love to bash but the posts on the series always gets huge traffic. For instance, this #11th most popular post of the year isn't even the top post for The Amazing SpiderMan 2, or for that matter, Amazing SpiderMan 2 deleted scenes...
10. Read Quentin Tarantino's Reaction to Christopher Nolan's 'Interstellar'
Everyone was curious to hear Quentin Tarantino's reaction to Christopher Nolan's sci-fi epic Interstellar.
9. 9 Current Movie and Television Trends I Hate
Its fitting that this list of nine things ended up at #9 on this best of the year list. This post was a collection of current movie and television trends that had been bothering me as of late. Some of these things are Hollywood buzzwords that are current to this moment. Other things are storytelling cliches that have existed for a long time and either just won't die or have somehow made big new homes in today's pop culture landscape. And as the business of filmmaking evolves, so does the content, distribution and consumption of films. That leads to interesting times that aren't without their annoyances. What current movie tends are annoying me as of late? Which television trends do I hate? Find out.
8. 'X-Men: Days of Future Past' Trailer: Wolverine Assembles a Team
X-Men: Days of Future Past was another one of the hottest projects on /Film this year, evident here with the trailer placing #8 on the years most popular posts (a list that Star Wars: The Force Awakens didn't even break into?!).
7. 'Amazing Spider-Man 2:' Mary Jane's Deleted Scene Revealed
Early on, one of the major casting reveals for The Amazing Spider-Man 2 was that Shailene Woodley would be playing Mary Jane Watson. Woodley got as far as shooting her scenes for the movie, only to be cut from the final edit. Director Marc Webb reveals how she would have fit into the film in this post.
6. Marvel Unveils First 'Ant-Man' Footage [Comic-Con 2014]
This report about Ant-Man footage that screened at this year's Comic Con also featured a concept art poster of Marvel's next new superhero movie.
5. Germain's Most Anticipated Films of 2015
Germain Lussier lists his 20 most anticipated movies of the upcoming year of 2015.  Germain's picks are always interesting and sometimes controversial. (Pitch Perfect and the Entourage movie are among the top 8 films.)
4. 'Jem and the Holograms' Movie Has Its Four Leads
I really have no explanation on this one. I don't think the /Film readership are huge Jem and the Hologram fans, but when the casting of Jem was first announced this post got a ton of traffic from various social networks — a lot of fans of this adaptation are out there for sure.
3. Wolverine Recasting Is "Inevitable," Says Hugh Jackman
Hugh Jackman's public admission that he will eventually be replaced as Wolverine seemed to go everywhere. It seems like an obvious observation as Jackman can't play the character forever, but its another thing to hear it come directly from Hugh.
2. Guardians of the Galaxy Easter Eggs: Over 50 Trivia, References, Callbacks, Cameos and MoreGuardians of the Galaxy might be Marvel's most elaborate film to date when it comes to easter eggs. I've watched the film twice now and have noticed a ton of inside jokes, references to characters from the comic books, 1980?s callbacks and more.I attempted to compile the most complete listing of Guardians of the Galaxy easter eggs.
1. The Best Movies Of Summer 2014: Aliens, Apes, Heroes, Monsters and Families
I thought the movies of summer 2014 were really strong and compiled a list of the best movies released during the blockbuster season and ranked them. This list did insanely well, heck — its the most read post of the year.
Observations
36 of the top 50 posts were in some part about sequels
18 posts were in some part about a Marvel comic book adaptation
 6 posts about Batman v Superman: Dawn of Justice