Teresa Palmer Cast In 'Point Break' Remake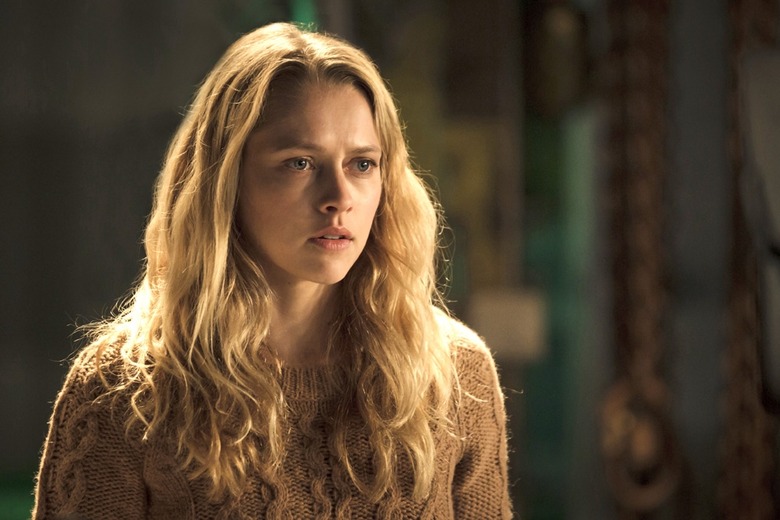 The remake of Point Break may have been delayed slightly when Gerard Butler dropped out, but it is quickly gathering steam once more. And the cast, at least, is shaping up to be interesting. Édgar Ramírez, Luke Bracey and Ray Winstone have been announced in the past few weeks. Now Teresa Palmer (Warm Bodies) has signed on to play the lead female role. 
Variety reports the casting. The basics of the plot in the new take will be the same, in that a young FBI agent is tasked with infiltrating a criminal group. But the specifics are reportedly different. Surfing seems to be out, replaced by "extreme sports." Which sports?
Bracy, who played Cobra Commander in G.I. Joe: Retaliation, is the young agent, and Palmer will be his love interest, according to the trade. Hopefully she'll have more to do than that. The promising bit is that Ramírez plays Bodhi, the role originated by Patrick Swayze. At this point I'd watch Ramírez do just about anything, frankly, and that includes this otherwise questionable remake.
Before shooting Point Break, Teresa Palmer will be in John Hillcoat's next film, Triple Nine.  She also has a part in Terrence Malick's Knight of Cups — or she shot a part in that film, at least. As is often the case with Malick films, whether she makes the final cut or not could be open to question.
Ericson Core (Invincible) is directing the Point Break remake from a screenplay by Kurt Wimmer (Salt, Law Abiding Citizen). It has been scheduled for release on Aug. 7, 2015.
Teresa Palmer Point Break remake