New Photos: Jennifer Lawrence In 'House At The End Of The Street,' Bruce Willis And Adrianne Palicki In 'G.I. Joe: Retaliation'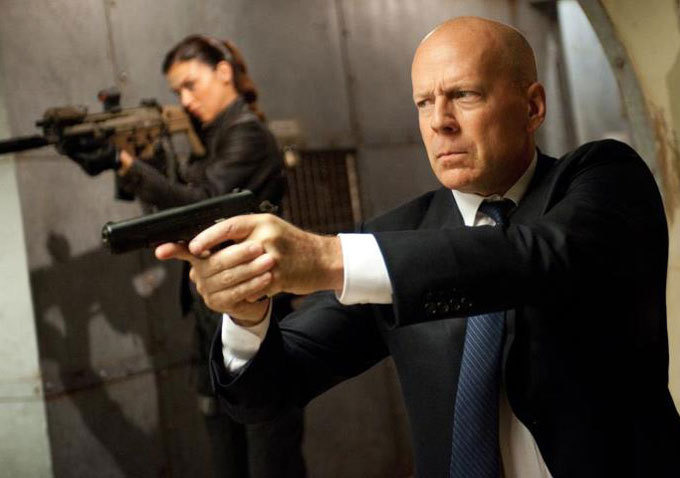 For a couple years, many have known that anything with Jennifer Lawrence is worth paying attention to, but a massive mainstream audience is about to learn that fact this weekend thanks to the release of The Hunger Games, which features a commanding lead performance from Lawrence.
To capitalize on her newly elevated profile, Relativity has just released a first image from House at the End of the Street, which casts Lawrence in a classic sort of horror/thriller. Check out that pic below, and see the close-up version of the background from the G.I. Joe: Retaliation shot above.
Mark Tonderai directed House at the End of the Street from a script by David Loucka, and story by Jonathan Mostow. It also features Elisabeth Shue, Max Thieriot, and Gil Bellows. It hits theaters on September 21, 2012.
Seeking a fresh start, newly divorced Sarah (Oscar®-nominee Elisabeth Shue; Leaving Las Vegas, Piranha 3D) and her daughter Elissa (Oscar®-nominee Jennifer Lawrence; X-Men: First Class, Winter's Bone) find the house of their dreams in a small, upscale, rural town. But when startling and unexplainable events begin to happen, Sarah and Elissa learn the town is in the shadows of a chilling secret. Years earlier, in the house next door, a daughter killed her parents in their beds, and disappeared – leaving only a brother, Ryan (Max Thieriot, My Soul to Take), as the sole survivor.  Against Sarah's wishes, Elissa begins a relationship with the reclusive Ryan – and the closer they get, the deeper they're all pulled into a mystery more dangerous than they ever imagined.
And then there's G.I. Joe: Retaliation, the Jon M. Chu-directed film that features Bruce Willis, The Rock, and many more. We've already seen a couple of trailers and TV spots for the film, so these pics are nothing new. But the film's official Twitter feed recently dropped an image of Adrianne Palicki as Lady Jaye, and then one of Bruce Willis, clearly from the same scene. Since it looks like all involved might have got it right this time — or at least like they might have made a much more entertaining action movie than the first G.I. Joe film — we'll keep paying attention as the film moves towards release on June 29.