Roger Ebert's Top 10 Movies Of 2010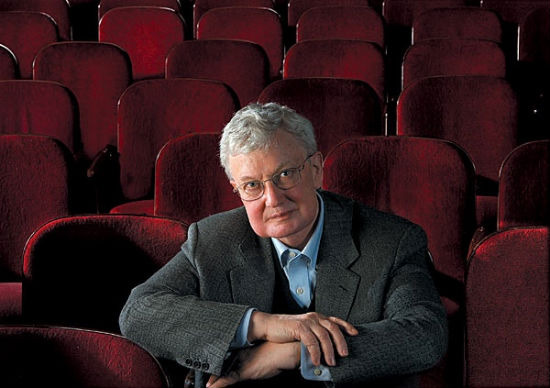 As the year comes to a close, more Top 10 lists are being published. Last week pulitzer prize-winning film critic Roger Ebert filed his annual listing of the top 10 movies of 2010. Hit the jump to find out what movies made Roger's list this year.
Roger Ebert's Top 10 Movies of 2010:
1. The Social Network – "it is an early observer of a trend in our society, where we have learned new ways of thinking of ourselves: As members of a demographic group, as part of a database, as figures in...a social network."
2. The King's Speech – "Tom Hooper's filmmaking itself is crafted in older style, depending on an assembly of actors, costumes, sets, and a three-act structure. The characters project considered ideas of themselves"
3. Black Swan – "uses powerful performances by Natalie Portman and Vincent Cassel to represent archetypal attributes"
4. I Am Love – "Tilda Swinton created masterful performances that were largely unseen because of inadequate distribution."
5. Winter's Bone – "risks backwoods caricatures and avoids them with performances that are exact and indelible, right down to small supporting roles."
6. Inception – "brilliantly visualized movie."
7. The Secret in Their Eyes – "Soledad Villamil and Ricardo Darin have presence and authority that makes their scenes together emotionally meaningful, as beneath the surface old secrets coil."
8. The American -  "The film sees dispassionately, guards its secrets, and ends like a clockwork mechanism arriving at its final, clarifying tick."
9. The Kids Are All Right – "In a comedy with some deeper colors, the film is an affirmation of–family values."
10. The Ghost Writer – "Roman Polanski's best film in years"
Special Jury Awards:
127 Hours
Another Year
Somewhere
All Good Things
Carlos
Chloe
Greenberg
Hereafter
Monsters
Never Let Me Go
Rabbit Hole
Secretariat
Solitary Man
Read Roger's detailed explainations at the Sun Times.
Discuss: Which selections do you agree or disagree with?Other Top 10 Lists: