Teaser Trailer: Five Short Films From RSA's Carl Erik Rinsch, Jake Scott, Greg Fay, Johnny Hardstaff, And Hi-Sim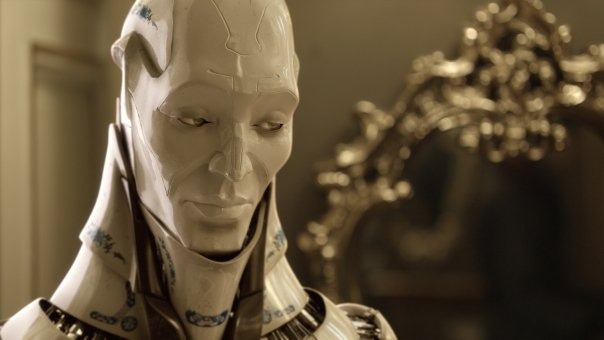 You might remember Adam Berg's Dark Knight-Inspired Short Film Carousel which offered an exploration into one single frozen moment of time in a robbery gone wrong in one Hard Boiled-inspired continuous tracking shot. The Philips-funded short won the Film Grand Prix Winner: at the Cannes Lions International Advertising Festival.
Well Philips is hoping to recreate that magic, and this time has commissioned five filmmakers from Ridley Scott Associates to create a series of groundbreaking short films in a genre of their choice. All of the films feature the same unifying theme. RSA directors submitted forty-five treatments and Philips selected five it believed were most ground-breaking. The films explore the most popular genres of filmmaking including drama, action, animation, sci-fi and thriller, and were shot on location in Uruguay, London, Moscow, China and South Africa.
The project is entitled Parallel Lines, and the five directors are: Jake Scott, Greg Fay, Johnny Hardstaff, Carl Erik Rinsch, and Hi-Sim. A few of these filmmakers have been profiled on the site in the past. Carl was originally attached to direct a remake/prequel of Alien, but that fell through, and Jake Scott guest blogged for /Film during Sundance, where his feature film Welcome to the Rileys premiered at the fest. I'm interested to see what these filmmakers can do with a narrative too big for a commercial or music video.
You can watch a teaser trailer promoting the upcoming release of the five films, after the jump.
Teaser trailer:
More information about the films: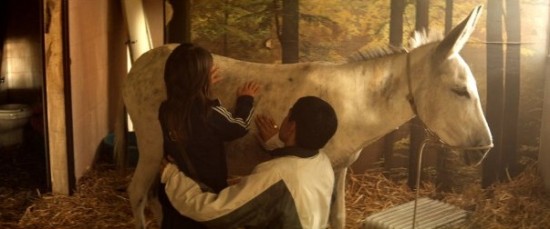 El Secreto de Mateo: Young Mateo, his companion and their secret in the touching drama. Directed by Greg Fay.
A former associate editor at both iD and The Face magazines, Fay has directed music videos for acts including Lilly Allen, Oasis, and The Streets and worked for commercial clients including Reebok, Orange, British Airways and Yellow Pages. In 2005 he wrote and directed his first short Last Trip to Cardiff on the back of which he was signed (as one half of directing partnership Ben & Greg) to Partizan Films. He joined RSA as a director in his own right in 2008 and has shot numerous commercials for the likes of The Guardian, Asda and Vodafone, amongst others. In February 2010 Greg will shoot a pilot for a BBC Wales comedy series called Dappers.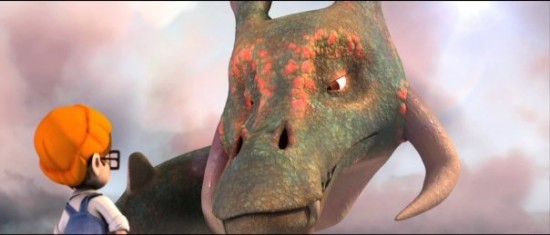 Jun & the Hidden Skies: Jun meets the dragon in the animation adventure. Directed by Hi-Sim
The pseudonym of directing duo Chris Hawkes and Cheun Hung Tsang, their work consists of live action and computer generated imagery. They were recently featured in Boards magazine as one of the top 20 directors to watch out for. They have directed many commercial projects for brands including Adidas, Stella McCartney, Bacardi and Investec Specialist Bank.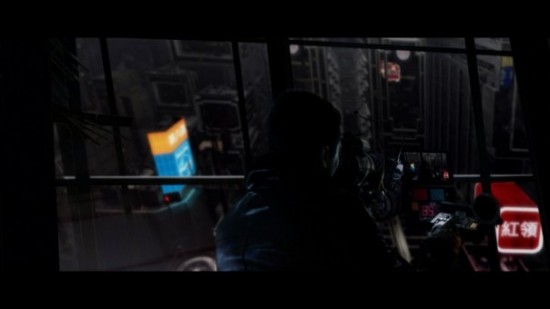 Darkroom: An investigator zooms in on his subject in the future film noir sci-fi thriller with a dark secret at its core. Directed by Johnny Hardstaff
His most notable works to date remain the politically provocative shorts films, History of Gaming and Future of Gaming, which have now been inducted into the National Film Archive. Hardstaff also famously created the experimental music video Like Spinning Plates for Radiohead, and is responsible for a raft of innovative, contemporary, design based commercials for leading brands.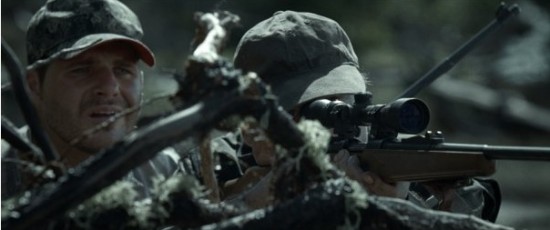 The Hunt: Carl sights his prey in the mystical horror. Directed by Jake Scott.
Scott gained early directorial prominence with REM's Everybody Hurts which won multiple MTV awards, a Grammy nomination and was inducted into the MVPA Hall of Fame in 2005. He has also directed videos for U2, No Doubt, Radiohead, Smashing Pumpkins, The Strokes and George Michael, and has two videos in the MTV 100 best videos of all time. In 2003, Scott won an Emmy for Best Commercial, three AICP awards and an Andy for his work on Nike's Move. In 2005, Scott won a Silver Lion awards in Cannes for his work on Adidas in addition to winning two CLiOs for the same brand spot. Scott was nominated for a Grammy for direction of George Michael's Flawless for Best Music Video and received three AICP awards for his work with Nike's Magnet. In 2008, his work on HBO's Voyeur won him a Grand Prix and a Cyber Lion at Cannes, Scott has recently completed his second film, Welcome to the Rileys starring Kristen Stewart and James Gandolfini and Academy Award nominee Melissa Leo, which has just screened at this year's Sundance Film Festival.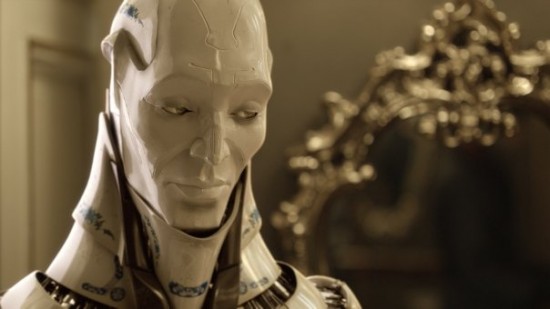 The Gift: A robotic manservant flees the police in the futuristic action thriller.Directed by Carl Erik Rinsch.
At just 14 years old, Rinsch had his first film shown at both the New York and Tulleride Film Festivals. Since then he has worked as a photojournalist for Rolling Stone magazine, and now as a director has received accolades including the D&AD/Campaign Screen Award for Best New director. He was fortunate to have been included in the Saatchi & Saatchi New Directors' Showcase at Cannes. Rinsch's work includes visually stunning and memorable commercials for the likes of BMW, Earthlink, Sprite and the SciFi Channel.
The films will be released on April 8th 2010.
Thanks to DannyTRS for the tip.