First Look: Ben Kingsley In Prince Of Persia And High Resolution US Poster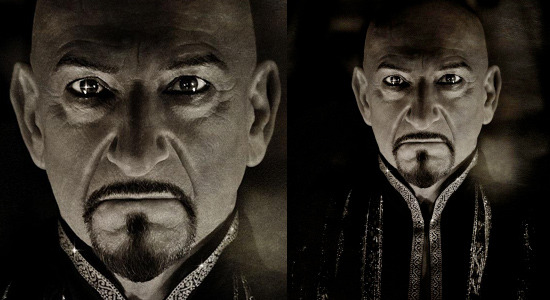 Disney has sent us the US Poster Art for Prince of Persia: The Sands of Time, which is essentially the same as the UK one-sheet which was posted yesterday morning. Check out the super high resolution photo after the jump. ComingSoon has a first look at Ben Kingsley as Nizam (seen above), a villainous nobleman who wants to possess the Sands of Time, a gift from the gods that can reverse time. Head over to CS to see the poster in high resolution.
A small photo premiered last week, and a short bit of preview footage aired in May. The recent reveals make me wonder if Disney plans to surprise the crowds at Comic-con with footage or a trailer. Disney has two panels, one for their 3D features and another for their animated productions. The company's live-action non-3D films are not on the official schedule to appear in Hall H. But you never know...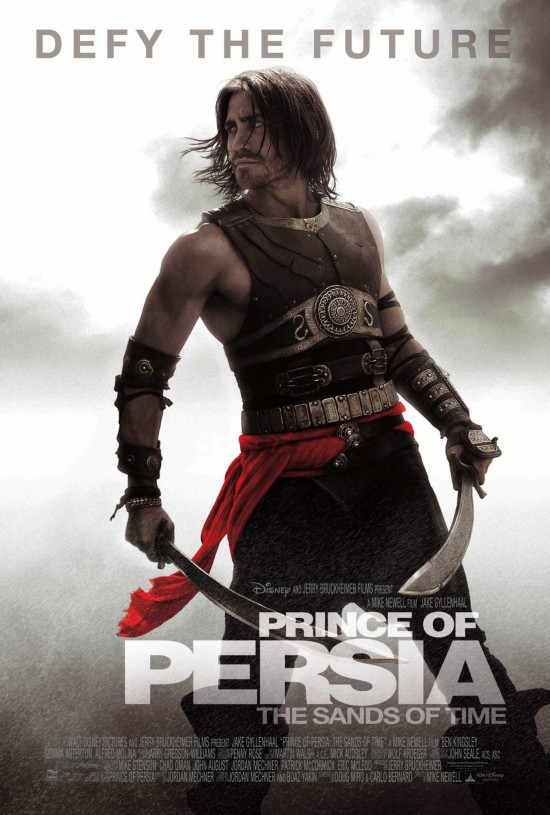 Mike Newell's film, based on the popular video game, tells the story of an adventurous prince who teams up with a with Tamina (Gemma Arterton), a feisty and exotic princess, to prevent a villainous nobleman from possessing the Sands of Time, a gift from the gods that can reverse time. Prince of Persia: Sands of Time will hit theaters on May 28th 2010.