/Filmcast Ep. 37 - Coraline (GUEST: Steve/Frosty From Collider)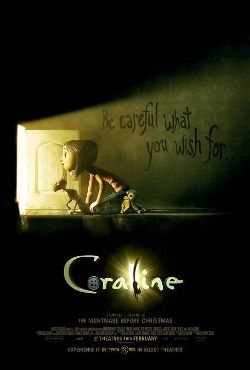 In this episode of the /Filmcast, David Chen, Devindra Hardawar and Adam Quigley share reflections from New York Comic-Con, evaluate the merits of Andrew Niccol's directorial/writing career, and contemplate a future full of board-game-to-movie adaptations. Special guest Steve Weintraub (AKA Frosty) from Collider joins us this evening.
Tune in next Monday night to Slashfilm's live page at 9 PM EST / 6 PM PST as we review Tom Tykwer's The International.
Download or Play Now:
Subscribe to the /Filmcast:
Shownotes
Introduction
What Have We Watched
David Chen (02:45): Futurama: Into the Wild Green Yonder
Devindra (06:32): 30 Rock
Adam (08:00): Generation Kill, The Mighty Boosh (See the Old Greg skit here), Chocolate, Monster Man
News Discussion
(31:38) New York Comic Con Highlights
Featured Review
Credits
Contact us at our new voicemail number: 781-583-1993
You can donate and support the /Filmcast by going to www.slashfilmcast.com and clicking on the right-hand side "Donate" links!