/Filmcast Ep 14: Death Race (GUEST: Paul Scheer)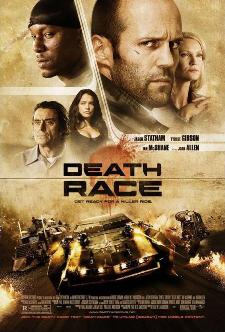 In this episode of the /Filmcast, Dave, Devindra, Hunter, and Adam discuss the pernicious consequences of remakes, despair over the fate of their favorite actors from The Wire, and dissect as many plotholes from Death Race as they possibly can. Special guest Paul Scheer joins us from Human Giant!
Have any questions, comments, concerns, feedback, or praise? E-mail us at slashfilmcast@gmail.com. You can also call and leave a voicemail at 781-583-1993.
Download or Play Now:
Subscribe:
Show Notes
Introduction
What Have We Watched
Paul Scheer (03:40): Footfist Way, Fat Guy Stuck in Internet
David Chen (07:37): The Shield
Devindra (09:09): Persepolis, Venture Bros finale
Adam (12:16):Hamlet 2, CJ7, The Wire, [SHIT MOVIE OF THE WEEK] Prom Night
Film News
Featured Review
Credits
Contact us at our new voicemail number: 781-583-1993