Robert Pattinson And Robert Downey Jr. To Star In Comedic Serial Killer Thriller For Adam McKay, Which Sounds About Right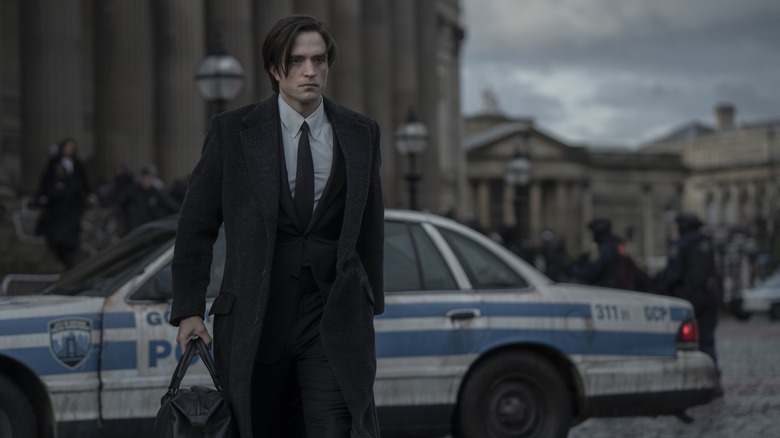 Warner Bros.
Stop me if you've heard this one before. Director Adam McKay is recruiting some of the biggest names in the business for his next movie, which will be both a comedy and a slice of political satire. The filmmaker once made his mark with all-out comedies (though, admittedly, some of them had a sizeable social-commentary bite) like "Anchorman," "Talladega Nights: The Ballad of Ricky Bobby," and "The Big Short." Now, he's apparently picking up where he left off with the Dick Cheney biopic "Vice" and his most recent Trump-era takedown, "Don't Look Up."
According to The Hollywood Reporter, McKay is lining up his next film that's being described as a "part serial killer thriller, part comedy." And get this — a large number of bona fide movie stars are lining up to join. At this point, "The Batman" actor Robert Pattinson, Marvel star Robert Downey Jr., the unparalleled Amy Adams (a familiar actor for McKay, having starred in "Vice"), Forest Whitaker, and Danielle Deadwyler are all currently attached to "Average Height, Average Build." Written and directed by McKay, the film will center on a serial killer attempting to sway politicians and lobbyists into passing legislation that will make killing slightly less difficult.
Seriously. As wild as that might sound, this feels right up the alley of the filmmaker who only just made an entire movie about the world's populace ignoring the catastrophic threat of an impending asteroid. Reality, as we should all know by now, is hardly any stranger than fiction, folks!
Adam McKay lines up his next star-studded film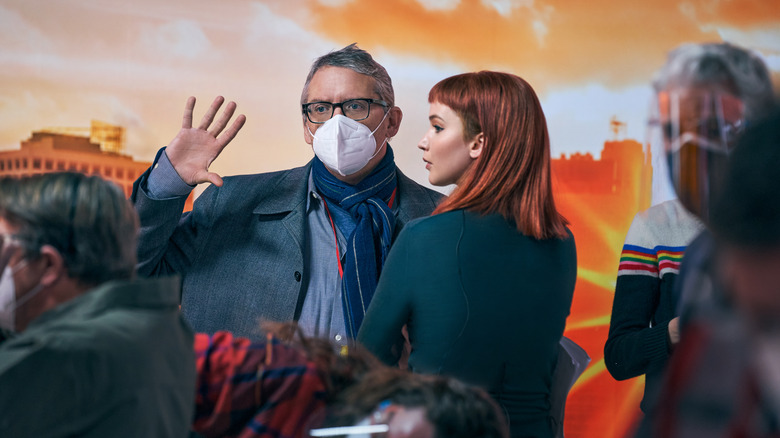 Niko Tavernise/Netflix
A satirical serial killer thriller from Adam McKay about the bad guy trying to pass laws that make it easier to kill? Starring Robert Pattinson, Robert Downey, Jr., Amy Adams, and probably even more A-listers? Yep, that sounds about right. The THR report doesn't include any details on any specific characters that any of these actors will be portraying but, I mean, R-Pats simply has to be playing the serial killer ... right? The project, titled "Average Height, Average Build" is currently being shopped around to the highest studio bidder, so we'll likely hear news about an official financial and distribution partner in the days or weeks ahead.
Or maybe not.
Oddly enough, THR suggests that this hasn't been the easiest sell. Apparently, "several" major studios have already politely declined while others are attempting to figure out if the math behind what's sure to be a pricey budget (in no small part due to cast salaries, one would imagine) actually adds up or not. Worse still, the idea of a political satire not quite appealing to one side or another of America's political divide has reportedly caused some to balk at the production, as well. Honestly, as much as I'm not personally a fan of either the filmmaking style or the pervasive smugness of both "Vice" and "Don't Look Up," it's somewhat alarming that studios seem to be holding a multiple Oscar-nominee's provocativeness against him.
It doesn't seem realistic that a hot new Adam McKay project would be left dangling in the wind for too long, but be sure to stay tuned to see how this situation resolves.