Lance Reddick Had Already Perfected Charon's Voice 20 Years Before John Wick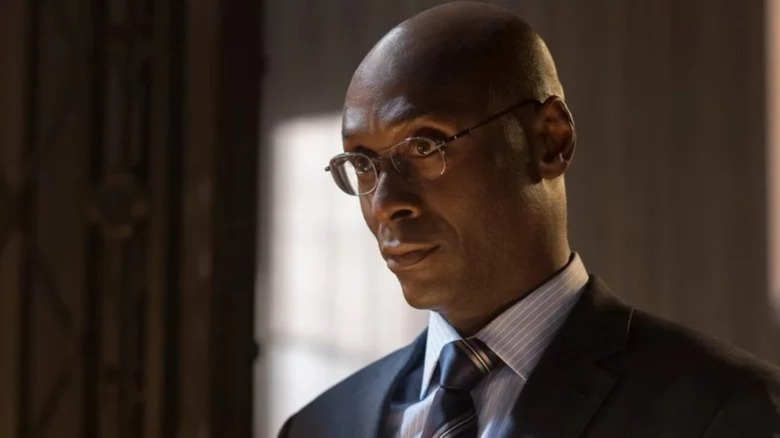 Lionsgate
"John Wick: Chapter 4" is set to debut in theaters next week, and in his review, /Film's Jacob Hall has already praised the film for adding to the franchise in a major way, with "more world-building, bigger action, and a deeper embrace of what its leading man does well." While the latest film reportedly tops the rest of the Keanu Reeves-led franchise in terms of creative and mind-boggling action sequences, it's also a project that has now become heartbreaking in the wake of today's news about the passing of franchise actor Lance Reddick. This afternoon, Reeves and director Chad Stahelski released a statement in which they confirmed that the new movie will be dedicated to Reddick's memory.
While it's surreal to think about in light of the sad news, /Film's Vanessa Armstrong actually spoke with Reddick recently about his turn in the new film, where he reprised his role as Continental hotel manager Charon. During the interview, Armstrong spoke with Reddick about how he perfected Charon's Kenyan accent, a story that traces back to early in the actor's career.
The actor had a collection of accent tapes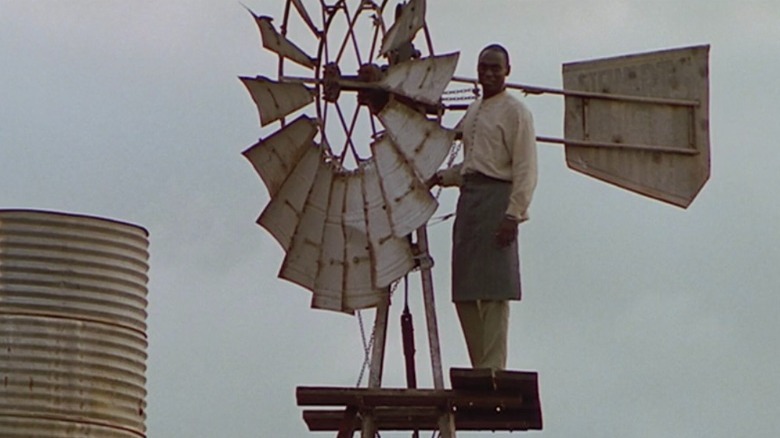 Columbia Pictures
"It said 'African accent' in the script," Reddick recalled, in reference to 2014's "John Wick." He continued: "It didn't specify which one. And also remember, I didn't have a lot of time to prepare. I think I had less than a week between the time that I got the offer and the time that I shot my stuff in the first film." While he didn't know it at the time, in 2021 Reddick told Vulture that he "found out later that the role was kind of written for [him]." He was intrigued about the part, not because of the film's butt-kicking premise, but because he was excited by "the opportunity to play this quintessential gentleman with an African accent," as he told the outlet.
The actor had a tight turnaround from prep to shooting, but luckily, he kept what he called "accent tapes," recordings of voices he's done for past performances. "So I went through my accent tapes, and I tried a South African accent, and it didn't seem to fit," he told /Film. "Then I tried a Kenyan accent, and that seemed to really fit. The funny thing about that is that when I taped that Kenyan accent, that was for a film that I did [about] 25 years ago called 'I Dreamed of Africa.'" The movie in question was released in 2000 to little fanfare and was only the fourth movie on Reddick's resume. "I Dreamed Of Africa" told the true story of Italian writer and conservationist Kuki Gallmann, who moved to a Kenyan ranch in the 1970s.
'It served me in this'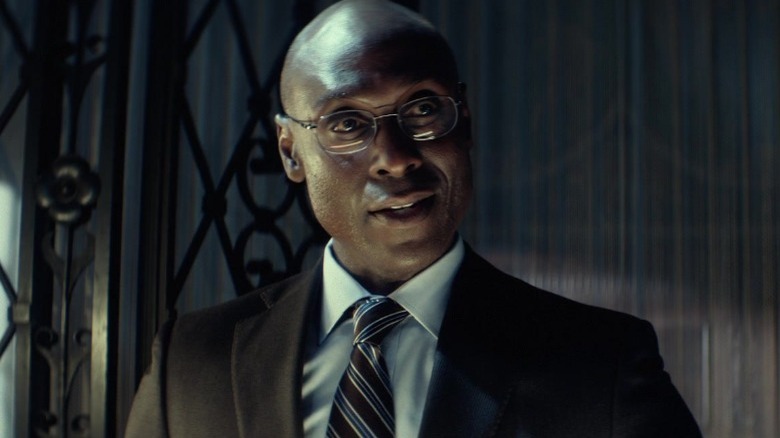 Lionsgate
Not only did Reddick keep records of his past accent work, but he apparently even included recordings of voice work he didn't end up using. As he told /Film, "I got the role [in 'I Dreamed of Africa'] before I got the script, and then once I got the script for that film, I realized that all my stuff was going to be in Swahili." The Kenyan accent then, as he pointed out, "wasn't really going to help" him. But it came in handy years later when he became the discreet and powerful purveyor of the assassin hotel where John Wick (Reeves) and his associates often find themselves.
The full circle moment wasn't lost on Reddick. "It's just really cool that I was able to use that from 20 years earlier, that accent, and it served me in this," he said. With news of his passing fresh on everyone's mind here at /Film, it's hard not to imagine all the voice tapes the actor should've been able to make — and to get upset thinking about how Reddick's career showed no signs of stopping. Regardless, we're thankful to Lance Reddick for taking the time to share the story with us, and for sharing so many great performances with the world over the past three decades.