Lance Reddick, Star Of The Wire And Fringe, Dead At 60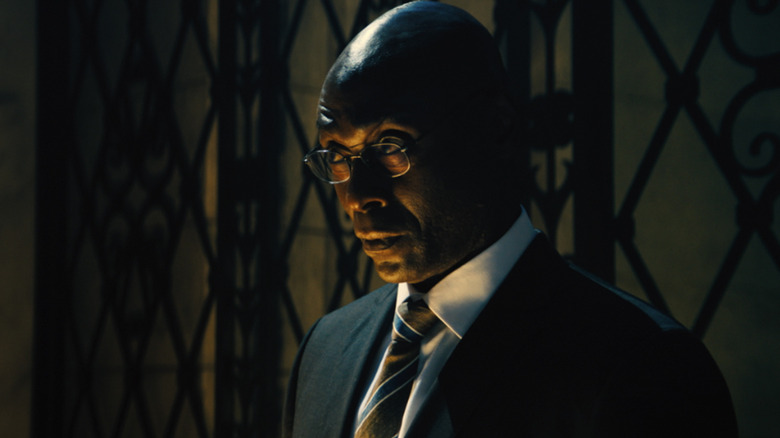 Lionsgate
The entire industry is reeling today in the wake of reports that Lance Reddick, the star of acclaimed movies and shows like "The Wire," "Fringe," "Lost," and most recently the "John Wick" franchise, has passed away at the age of 60. TMZ first broke the news, though details currently remain thin as to the actor's cause of death. Described merely as appearing to be a death of natural causes, TMZ reports that the actor's body was found in his home located in Studio City, Los Angeles, in the early morning hours of Friday, March 17, 2023. We'll be sure to update as more information comes in regarding this shocking and unexpected news.
The actor nonetheless leaves behind a trail of excellent character actor performances throughout some of the most beloved productions over the last two-plus decades. The tragedy of this passing hits even harder, of course, as his latest appearance as the cool, collected, and mysterious Continental concierge Charon in the upcoming "John Wick: Chapter 4" happens to be right on the cusp of releasing in theaters worldwide; Reddick had been actively participating in the press tour up until the last 24 hours. The actor still has a number of projects in various stages of production, including an expected cameo or supporting role in the "John Wick" spin-off series "Ballerina," so audiences can likely look forward to the bittersweet reality of seeing the performer grace our screens at least a few more times.
Great, no matter the genre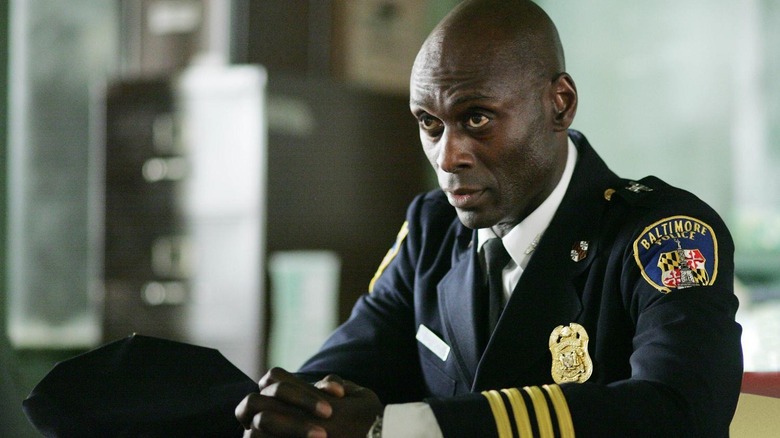 HBO
Born on June 7, 1962, Lance Reddick was both an actor and, perhaps to the surprise of many, an accomplished musician, having released a debut album titled "Contemplations & Remembrances" in 2007. But it's fair to say that he truly came into his own when he found his big break as the imposing Baltimore cop Lieutenant Cedric Daniels in the hit HBO series "The Wire." Throughout all five seasons and 60 total episodes between 2002 and 2008, Reddick added a sense of gravitas and charisma to one of the greatest shows of all time. Standing shoulder to shoulder with a roster of talented peers like Dominic West, Sonja Sohn, Wendell Pierce, John Doman, Clarke Peters, and many more, the dulcet tones of Reddick's unmistakable voice and his fierce commitment to adding all sorts of subtleties and life to the character put him in a tier all his own.
In 2008, Reddick joined two J.J. Abrams-produced sci-fi shows, "Lost" and "Fringe," firmly reestablishing himself as a remarkable screen presence in multiple genres of stories. Throughout his full career, the immensely skilled actor added other projects to his résumé, such as several "Law & Order" shows, "American Horror Story" (both "Coven" and "Apocalypse"), "Young Sheldon," "Godzilla vs Kong," and even the recent "Resident Evil" series for Netflix. Between sci-fi, crime dramas, horror, and action, Reddick was a rare talent who showed absolutely no reservations about joining any genre in any role, bringing the exact same amount of seriousness, attention to detail, and respect to each and every performance.
RIP Lance Reddick, gone far too soon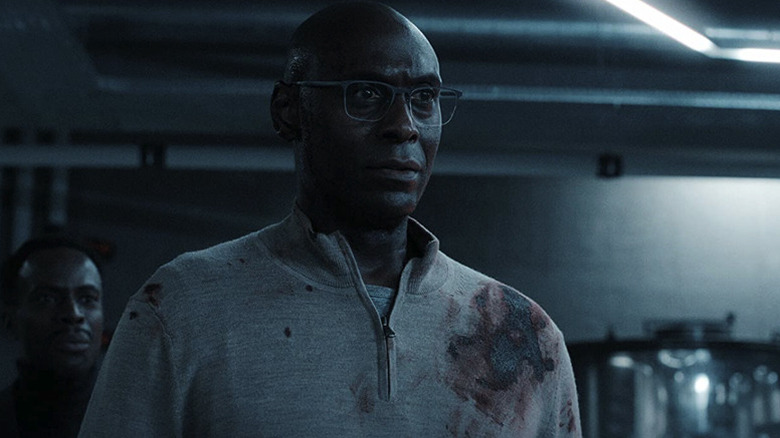 Netflix
Though Reddick displayed a series of award-worthy performances throughout his long-running tenure, never once phoning a role in or giving anything less than his absolute best, the actor had to content himself with a number of prestigious nominations for several awards.
Reddick was nominated for Saturn Awards for both Best Guest Starring Role on Television and Best Supporting Actor on Television in his role as Phillip Broyles on "Fringe." He earned yet another Saturn Award nominee for Best Supporting Actor on Television for his role on "Bosch," Deputy Chief Irvin Irving, in 2014. And, on top of it all, Reddick was an accomplished voice actor in shows like "Aqua Teen Hunger Force," "The Avengers: Earth's Mightiest Heroes," "Beware the Batman," "Rick and Morty," "DuckTales," "Castlevania," and "The Legend of Vox Machina." Even gamers knew of Reddick's prolific work, having provided the voice and motion capture for Martin Hatch in 2016's "Quantum Break" alongside voice performances in other games such as the "Destiny" series, the RPG "John Wick Hex," "Horizon Zero Dawn," and "Horizon Forbidden West."
From playing cops on several shows, to the mysterious agent Matthew Abaddon on "Lost," to army officials in both "White House Down" and "The Guest," to Kareem X in "One Night in Miami," truly no role was ever considered beneath his means and abilities. With so many great characters, voice roles, and other appearances under his belt, and with so much more left to offer that will sadly never be realized, Lance Reddick will undoubtedly be sorely missed.