Lance Reddick Never Got Tired Of Talking About The Wire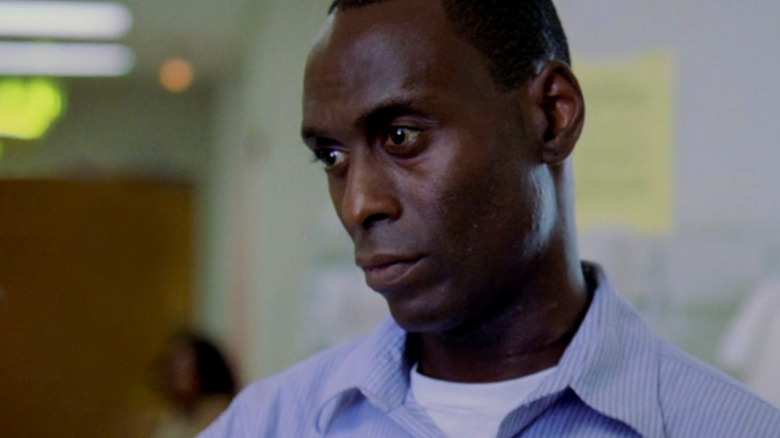 HBO
The world is mourning today as news has broken that actor Lance Reddick, star of a wide range of acclaimed projects including "Fringe" and the "John Wick" series, has died at the age of 60. With three decades' worth of iconic roles to be remembered by, Reddick's memory will surely live on a little bit differently for all of us, but there's one role more than any other that's become an integral part not just of his filmography, but of television history: that of Baltimore Police Lieutenant Cedric Daniels on "The Wire."
Reddick played Daniels for five seasons on David Simon's HBO show, which is often regarded as one of the best TV shows of all time. The show about Baltimore's street life and police department had a massive, sprawling cast of characters, yet Reddick's Daniels stood out from the crowd. Easier to root for than the protagonist McNulty (Dominic West), Daniels was often the assured moral backbone of a show about noble criminals and dirty cops. It's a role he was beloved for, and it was also one that he never stopped going on the record to share his love for, even going on fifteen years after it ended.
'It's an iconic piece of history'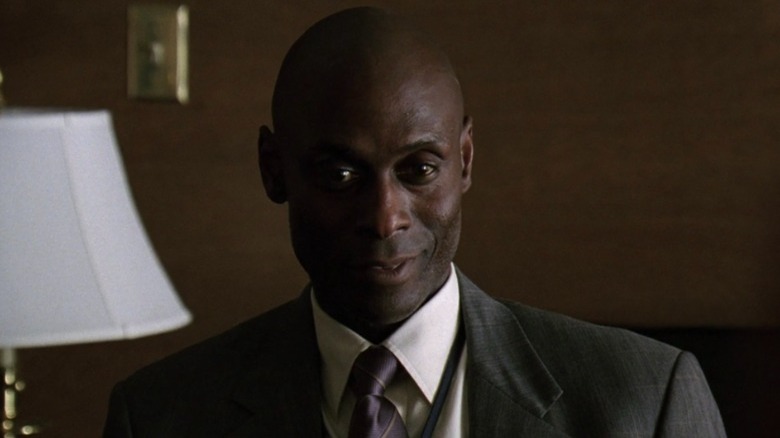 HBO
Speaking to GQ in 2019, Reddick assured his interviewer that he wasn't sick of talking about "The Wire" yet: "You know, it's an iconic piece of history and I feel very fortunate and proud of the work we did with that." He also talked about the unusual way the show gained viewers, becoming a phenomenon in other countries before it was big in America and adding to its audience over time as its seasons were released on home video.
"It's one of the only shows that I know of that got bigger and reached its widest audience not because of promotion or awards or just sheer popular appeal while they're on," Reddick mused. "'The Wire' didn't have any of those things, but it was so freaking good that it was able to succeed anyways." Despite now being regarded by many as 'the great American novel on TV,' "The Wire" was in many ways ignored upon initial release. The dense, mosaic-like drama only earned two Emmy nominations over the course of its run, and didn't win either of them. But it ultimately reached audiences that were passionate about it. 
"It came out right when DVDs and binging television shows started to become the rage," Reddick told GQ. "It really became a worldwide phenomenon through people sharing the DVDs all over the world." The actor noted that the show, which he points out was almost cancelled twice, was "huge in Sweden and the United Kingdom before it was big here," and says that everyone didn't really begin to talk about it until its final season.
'I was hoping I wasn't dreaming'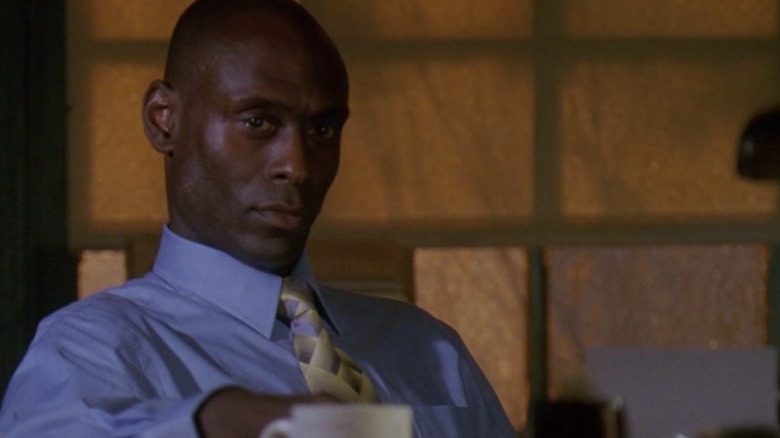 HBO
Despite his jam-packed schedule — the actor did voice work on several ongoing series and will appear in major upcoming releases like the remake of "White Men Can't Jump," the Disney+ adaptation of "Percy Jackson and the Olympians," and the John Wick spin-off "Ballerina" — Reddick often took the time to speak about "The Wire" in interviews. "To this day, it's the only pilot I've ever read that I thought, 'I have to be on this show,'" Reddick told The Hollywood Reporter in 2019. Remembering the moment he found out he got the part, the actor said, "it was the first time where something happened in my life where I was hoping I wasn't dreaming."
Fans of "The Wire" can find Reddick's testimony about his love for the show all over the internet, from the "That Scene With Dan Patrick" podcast, in which he talks about David Simon telling him about Daniels' 60-episode arc back in season one, to Entertainment Weekly's YouTube page, where he broke down the best episodes of "The Wire" via Zoom in 2020. He even confessed to Vulture that he figured he got his part in "John Wick" thanks to his turn in "The Wire" (it was actually "Fringe"). 
Over the years, Reddick continued to talk about "The Wire" with depth and obvious appreciation for the show that gave him one of his deepest and most appreciated roles. No matter how many other characters he took on, for a certain group of fervent TV fans, the actor was always and will always be Lieutenant-turned-Commissioner Daniels, the stalwart, no-BS guiding force behind "The Wire."