Rabbit Hole Showrunners Say Breaking Bad And David Fincher's The Game Inspired The Kiefer Sutherland Show [Exclusive]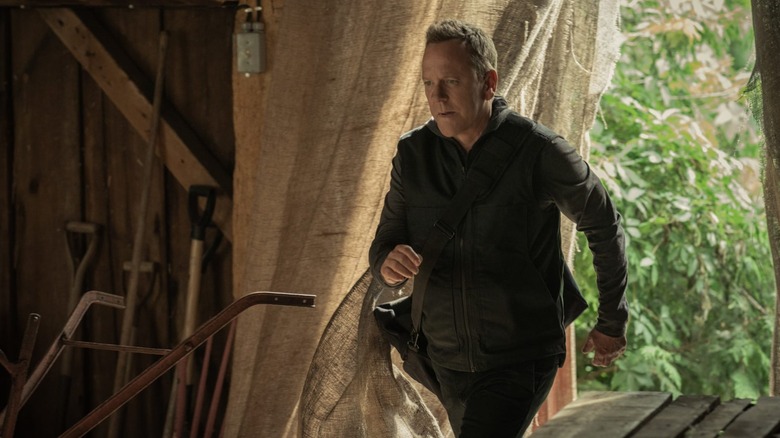 Paramount
"Rabbit Hole," the upcoming Paramount+ series starring Kiefer Sutherland, is an ode to spy thrillers throughout the decades. Taking inspiration from the espionage movies of the '70s as well as the counterterrorism television shows of the turn of the new millennium, "Rabbit Hole" plays out like a greatest hits of the spy genre according to early reviews. In an exclusive interview with /Film's Vanessa Armstrong, showrunners John Requa and Glenn Ficarra ("I Love You Phillip Morris," "This Is Us," "WeCrashed") explain that their influences travel further than just spy stories, ranging from "Breaking Bad" to the 1997 David Fincher film "The Game."
"Rabbit Hole" will inevitably receive comparisons to "24," and not just because of the presence of Sutherland. The show follows a twisty path as mysteries unfold and a simple procedural turns into something more complicated, although this time Sutherland switches his allegiances from the feds to the more lucrative and even more morally dubious world of corporate espionage. Instead of hunting terrorists, John Weir manipulates the stock market for his clients, pissing off enough people that he gets framed for murder and is forced to use his sneaky skills to save himself and uncover someone else's conspiracy for once.
Climbing out of the hole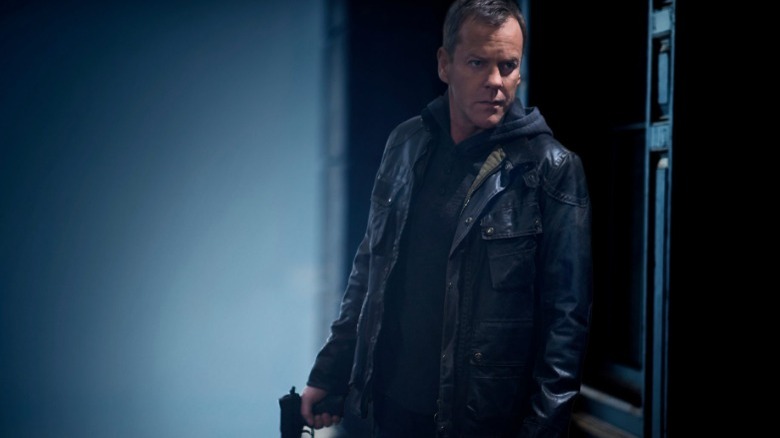 Paramount
In a series like "Rabbit Hole," it's important to put characters in enough danger to feel like there's a legitimate threat while also creating engaging ways for them to show off their problem-solving abilities. That's why "Breaking Bad" was such an influence on the showrunners, who cited the groundbreaking series as the ultimate blueprint for writing characters out of nigh-impossible situations. They elaborated:
"...​​that show was so good at getting Walter into something you were convinced he couldn't get out of, and they were so brilliant about getting him out of it and finding clever ways [to do that]. So a lot of times, we were purposely running ourselves into corners and trying to figure out how to solve it."
It's easy for writers to get caught up in the plot mechanics when having fun creating traps and escapes, but "Breaking Bad" managed to dedicate enough time to developing its characters. "Rabbit Hole" also has to wed the sometimes-opposing forces of plot and character. Requa mentions that television is mainly concerned with its characters, but that the procedural nature of spy thrillers means that plot threads need to be tight in order to successfully pull off the adventure.
One big game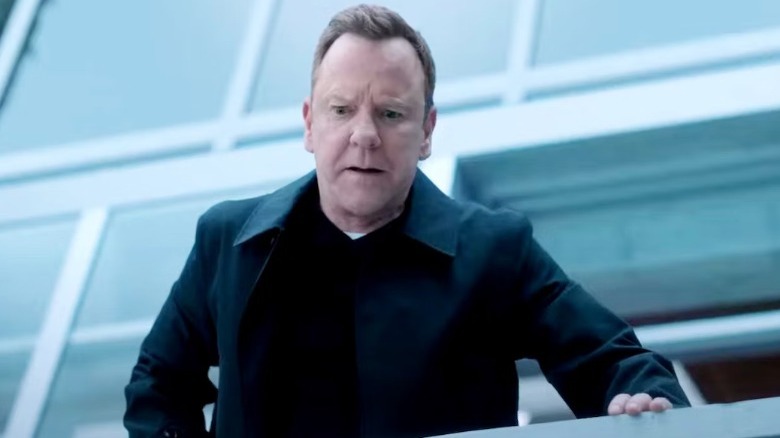 Paramount
"Rabbit Hole" may offer high-stakes action, but the show depends on psychological elements to keep the audience on its toes, too. In the twists and turns of the grand conspiracy that Weir finds himself navigating, no one is who they seem to be. Requa and Ficarra cite the unpredictability of David Fincher's "The Game" in describing the way they tried to develop characters through double-sided interactions in order to determine the truth. They explain:
"Well, gosh, it's going to be so great to have a paranoid world where you don't know where reality lies and people have to work out relationships. They have to fall in love and heal old wounds, and all the things that we all have to do, but do it in this unbelievably tumultuous world."
It's an espionage tale for a modern era, despite all of the show's past influences, about "how simple it is these days, with very little money, to manipulate populations," according to Requa. Espionage tactics only goes so far when the truth is murkier than ever and spies can't even depend on their sources of information. "There's people that do this for advertising, they do it for governments, they do it for social media companies. And so we just thought that was worth exploring," the showrunner explains. In other words, the hyper-privatization of public-facing entities is ripe ground for a spy thriller. The first two episodes of "Rabbit Hole" are set to premiere on March 26 with follow-episodes released on a weekly basis.