Jamie Lee Curtis' Oscar Acceptance Speech Is A Reminder Genre Films Deserve Recognition Too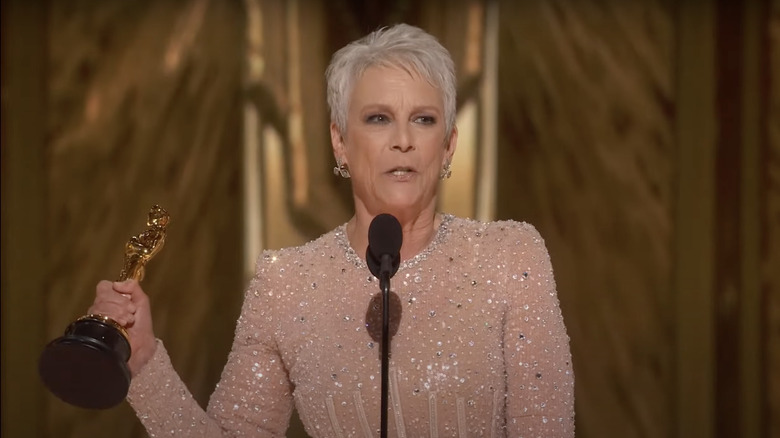 ABC
It's been a long-time coming. Jamie Lee Curtis, nominated in the best supporting actress category for her performance as IRS inspector Deirdre Beaubeirdre in "Everything Everywhere All at Once," is now an Oscar winner. In her acceptance speech, Curtis declared, with an audible lump in her throat:
"To all the people who have supported the genre movies that I've made for these years, the thousands and hundreds of thousands of people, we just won an Oscar together!"
As triumphant a moment as this is, Curtis' shout-out underlines a historic problem with the Academy of Motion Picture Arts and Sciences: they tend to consider horror, the genre Curtis made her name on, beneath their notice.
This, combined with Curtis winning for what's a minor performance in her filmography, makes this feel like a lifetime achievement award. (On merits of performance, I would've given best supporting actress to Kerry Condon for "The Banshees of Inisherin.") Now, actors winning awards for lesser work is hardly a new phenomenon — see Al Pacino winning best actor for "Scent of a Woman," rather than either of the first two "Godfather" films or his Sidney Lumet collaborations. However, this legacy win could have been avoided if the Academy weren't so dismissive of certain genres.
The original scream queen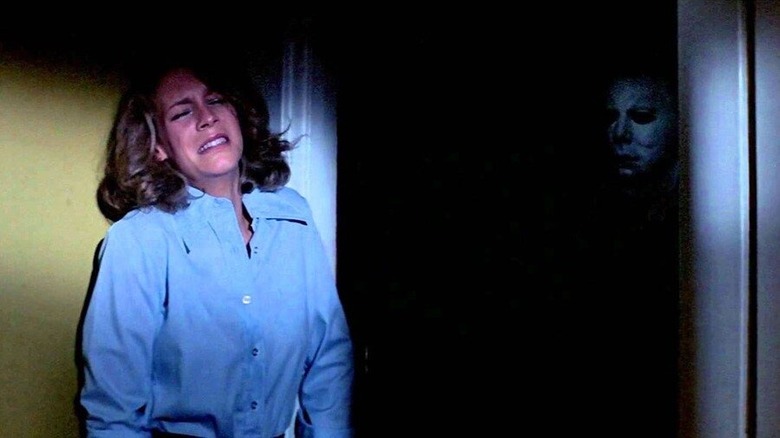 Aquarius Releasing
Jamie Lee Curtis is a final girl — she debuted onscreen as Laurie Strode in John Carpenter's "Halloween" — the teenage girl in a horror film who outlives her cast mates and overcomes the killer. There's hardly been a more influential horror film made since. "Halloween" kicked off modern slasher films and Carpenter's directing career. Laurie, and Curtis' performance, was the blueprint for later final girl performances like Heather Langenkamp (Nancy Thompson in "A Nightmare on Elm Street") and Neve Campbell (Sidney Prescott in "Scream").
Even as her star rose, Curtis never left genre movies behind. She's returned to play Laurie in several of the "Halloween" sequels — as recently as 2022's "Halloween Ends" — and in 2019, she was a supporting player in Rian Johnson's Agatha Christie homage "Knives Out." The cast and mid-sized budget gave "Knives Out" the sheen of prestige, but detective novels are popular fiction at their best.
Even "Everything Everywhere All at Once" is a sci-fi film — the first one to win best picture, in fact. Even if it's not the best showcase of Curtis' talent, it's another sign of the Academy broadening its horizons. But the wheels of progress spin slowly.
The Academy's evolving relationship with genre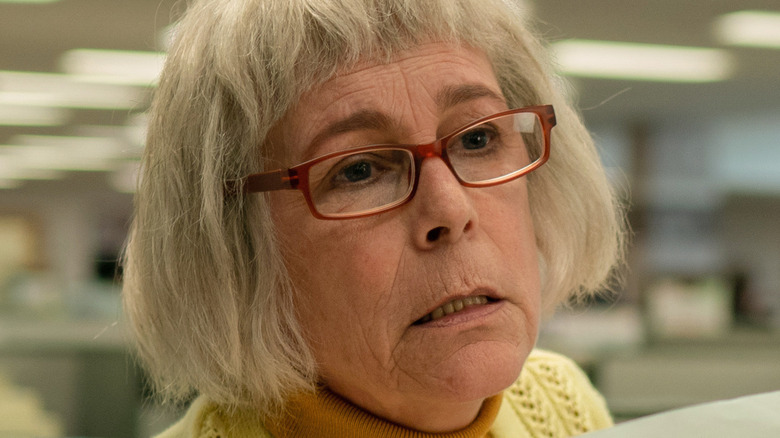 A24
The success of "Everything Everywhere All at Once" at the 95th Academy Awards is the latest recent sign that the Oscars are becoming more receptive to different types of movies. Ten years ago, it'd been laughable to predict "The Shape of Water" (a fantasy romance riffing on "Creature from the Black Lagoon") or "Parasite" (a South Korean thriller) winning best picture. But the tradition of snubbing horror is alive and well — if in 2018 you saw a performance better than Toni Collette's not-even-nominated turn in "Hereditary," I'm all ears.
"The Silence of the Lambs" remains the only horror film to ever win the Oscar for best picture — and there's still debate if that's horror proper or just a gruesome thriller. Jordan Peele's "Get Out" won best original screenplay at the 90th Oscars — it's hard to think of a movie better embodying the zeitgeist of 2017 than that one. However, the Academy didn't continue that love affair with Peele — "Us" was snubbed at the 92nd Oscars, just as "Nope" was this round.
Genre films can be home to excellent filmmaking and acting. Jamie Lee Curtis' win is proof they can also sustain bonafide movie stars. This proof is also why the best of them deserve more than just a symbolic win of a shout-out in an acceptance speech.