We Love Jamie Lee Curtis, But Banshees Of Inisherin Star Kerry Condon Should Have Won An Oscar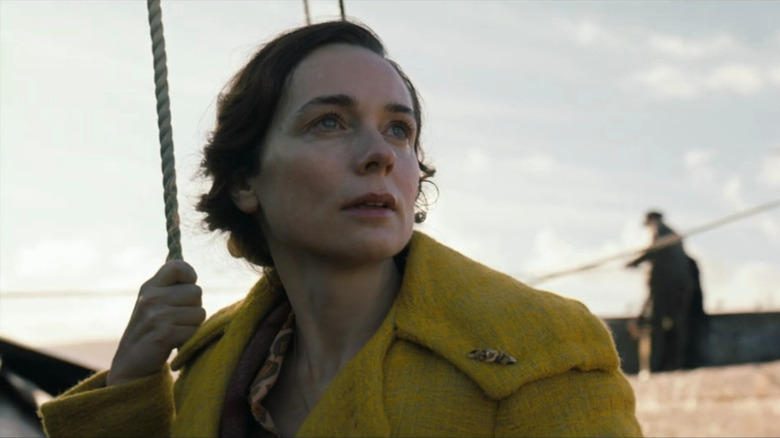 Searchlight Pictures
Best Supporting Actress was probably the most unpredictable category at the 95th Academy Awards. Across the many months of precursor awards, not a single woman stood out from the pack. Angela Bassett took home the prize at the Golden Globes and Critics' Choice Awards. Kerry Condon took home the BAFTA. Jamie Lee Curtis won the SAG. Keke Palmer and Dolly De Leon took home critics group prizes. On the one hand, it's refreshing to not know for sure what name will be read when the envelope gets open. Suspense is so rare with our current awards season.
What this uncertainty also does is get your hopes up that your favorite in the category has a chance to win, because they actually do. Well, my hopes were dashed this year when it was revealed that Jamie Lee Curtis won Best Supporting Actress for her performance in "Everything Everywhere All at Once." I have nothing against Curtis as an actor. She has a career of phenomenal performances, and I understand the want to give her a legacy Oscar. But I also happen to be opposed to the notion of legacy Oscars. You aren't awarding a career. You are awarding a performance.
In my estimation, the supporting performance of the year — regardless of gender — came from Kerry Condon for her work in "The Banshees of Inisherin." In an awards landscape that was expectedly dominated by "Everything Everywhere" across the board, I hoped that Condon winning here would not just be a recognition for her astounding work but for "The Banshees of Inisherin" to be recognized at all. Alas, it was not meant to be.
The desire to escape darkness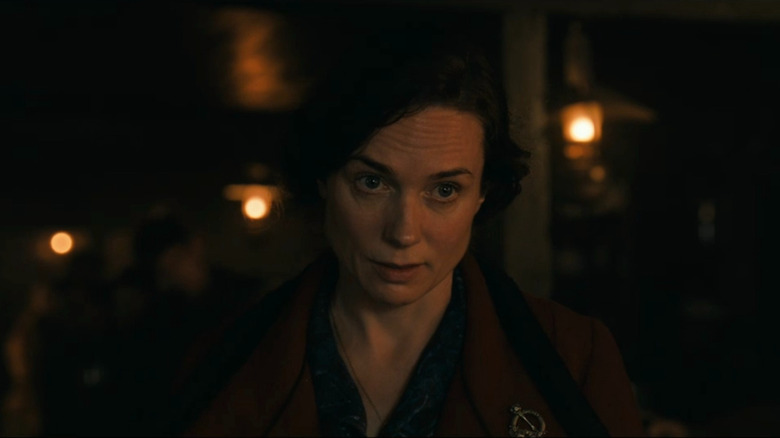 Searchlight Pictures
Out of the four principal actors in "The Banshees of Inisherin," Kerry Condon is by far the least recognizable, and despite arguably career-best work from the other three, it was only her I could think about walking out of the cinema. The language and tone of Martin McDonagh can be a minefield for actors. He creates a world that oscillates between macabre sarcasm and aching earnestness. 
Condon first worked with McDonagh all the way back in 2001 in his play "The Lieutenant of Inishmore" and has had over 20 years to understand his melancholic fables. Her work as Siobhán, the sister of Colin Farrell's Pádraic, is the heart in that darkness. I don't mean that in some hackneyed way. She's someone more than capable of maneuvering through the muck that is this inexplicable friendship break at the film's center. What I mean is she is the one character who imagines a way out of McDonagh's signature darkness, something very few of his characters are able to escape throughout his entire career. In many ways, Condon is the center of "Banshees," often acting as the go-between or link between people who can't communicate with each other. She navigates the push and pull of the relationships with all three of the other actors so beautifully and always seems to be the one in control of the scene.
Kerry Condon has been a working actor for a long time now, but has never been given the opportunity in film to showcase her talents like this. I hope that she'll be able to continue doing so. As it stands, though, Jamie Lee Curtis has had decades of success. Condon now has her first real shot at it. It would have been nice to reward it.