But Have You Read The Book? Review: TCM Presents An Insightful Look At 52 Great Movie Adaptations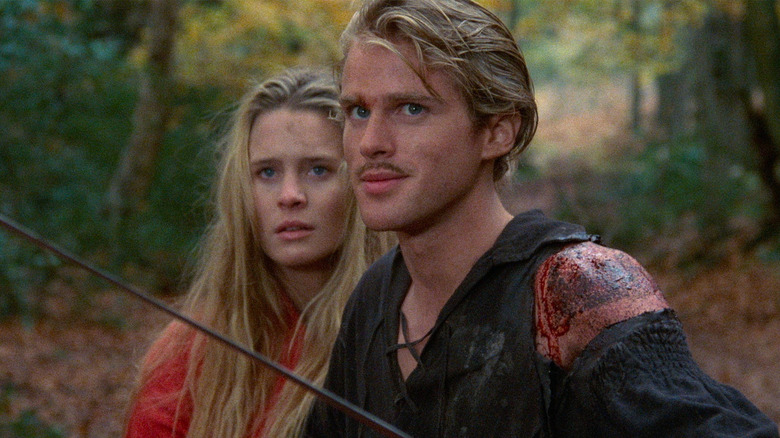 20th Century Studios
Few pop culture conversations feel more uninspired to me than those that start with the assertion that "the book is always better." Despite the fact that this platitude about the shortcomings of on-screen adaptations is ubiquitous, adorning countless Instagram posts and Etsy T-shirts, it's frankly not true. Film is a different medium than literature, and visual stories can often expand upon and even interrogate the texts on which they're based. The well-curated, richly researched new book "But Have You Read The Book?" from TCM and The Wrap's film editor Kristen Lopez recognizes this, and in turn starts a series of much more inspired and nuanced conversations. Sometimes, Lopez communicates through the text's 52 examples, the book and the film are both excellent, and their differences are complementary and intriguing.
In keeping with the tradition of other Turner Classic Movies-branded books like Jeremy Arnold's "The Essentials," "But Have You Read The Book?" divides its 239 pages into 52 neat sections, with exactly enough titles to fuel a year-long weekly watchlist. The book is a brisk read thanks to its short essay structure, plus Lopez's accessible but efficient and fact-packed prose. "But Have You Read The Book?" isn't a spoiler-free primer on some of Hollywood's most indelible adaptations, but a wide-ranging survey that digs surprisingly deep into the themes, performances, and even historical context surrounding movies like Alfred Hitchcock's "Rebecca" and Francis Ford Coppola's "The Godfather."
A richly researched survey of page and screen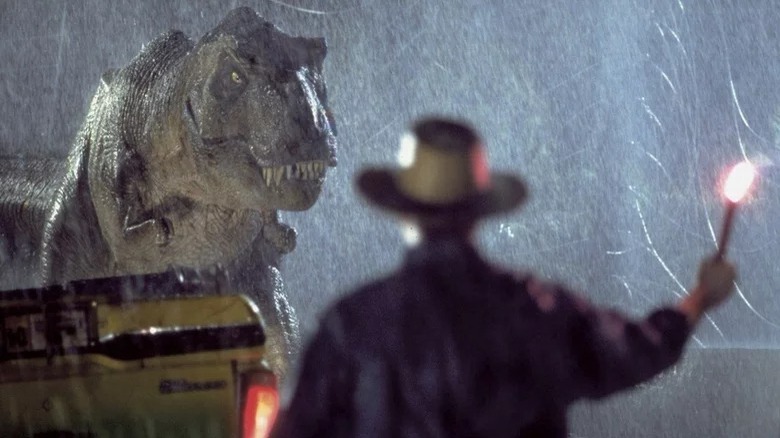 Universal Pictures
The author's close comparison between page and screen offers up plenty of insights about each individual adaptation, but the book shines in large part due to Lopez's extensive incorporation of Hollywood history. As the book works its way through time, patterns emerge, with the self-imposed censorship guidelines known as the Hays Code and studios' stubborn interest in marketability popping up as two recurring factors that often lead to major shifts from page to script. Fascinating fun facts abound, often shared in sidebar blurbs, and a series of striking blue illustrations from Jyotirmayee Patra — a bowler hat here for "A Clockwork Orange," a mosquito trapped in amber there for "Jurassic Park" — decorate many entries.
The book's greatest strength is its curation. Its 52 titles include expected favorites, like "Frankenstein" and "The Hunger Games," but the book also takes care to touch upon many stories that center women, people of color, and queer characters, casually canonizing films that are all too often left out of the coffee table film book syllabus. Books built around pop culture lists are often mind-numbingly homogenized, but Lopez and TCM seem to care much less about whether an adaptation is popular (there's no "Harry Potter" or "Twilight" to be found here) than about whether it's actually significant or interesting. To that end, the book includes several surprising but delightful additions, like modern Jane Austen riff "Clueless" and Rebecca Hall's excellent adaptation of Nella Larsen's "Passing."
Exceptional curation sets the book apart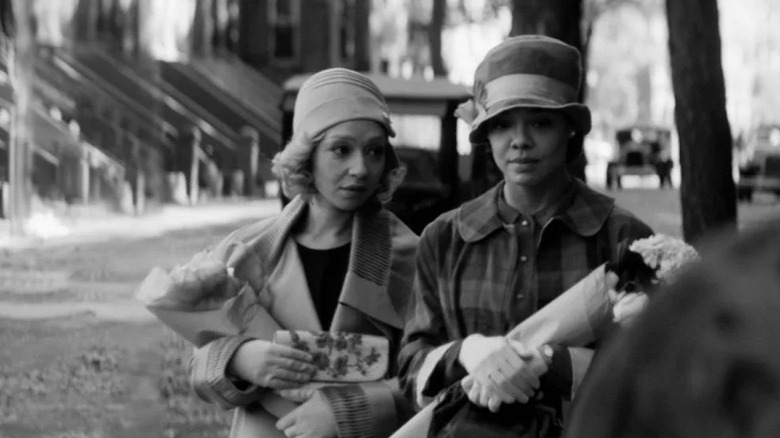 Netflix
All in all, it's a satisfying cross-section of genres and time periods, one that gives equal space to noir films, rom-coms, horror movies, dramas, and more. The book also side-steps these types of tomes' frequent penchant for recency bias in order to spend nearly half its time exploring pre-'80s films, and makes the early days of Hollywood come alive on the page through brief-but-lively behind-the-scenes anecdotes about the production of several classic films. Lopez and TCM's compelling programming lineup does leave something to be desired, though, when it comes to international film and literature. "But Have You Read The Book?" is centered squarely on American and British films, and suffers a bit for the glaring omission of great works outside the Western canon. Some entries about milestone movies that come with complex cultural discourses, like "The Color Purple" and "The Joy Luck Club," also seem too nuanced to effectively pare down into just a few hundred words.
Despite these few shortcomings, "But Have You Read The Book?" is a great read, one that takes a basic listicle-like format and turns it into an impressively entertaining and erudite collection of essays. The book's subtitle is "52 Literary Gems That Inspired Our Favorite Films," but Lopez is frank about which books do and don't hold up, pointing out the "unrepentant and prominent" racism on display in Ernest Hemingway's "To Have and To Have Not" while heralding Michael Crichton's "Jurassic Park" as a masterpiece. In the end, "But Have You Read The Book?" does its job well: it's the kind of read that'll leave you running to both your reading list and your watchlist to add several titles to the top.