The Daily Stream: Passing Is A Deep, Dazzling Take On A Classic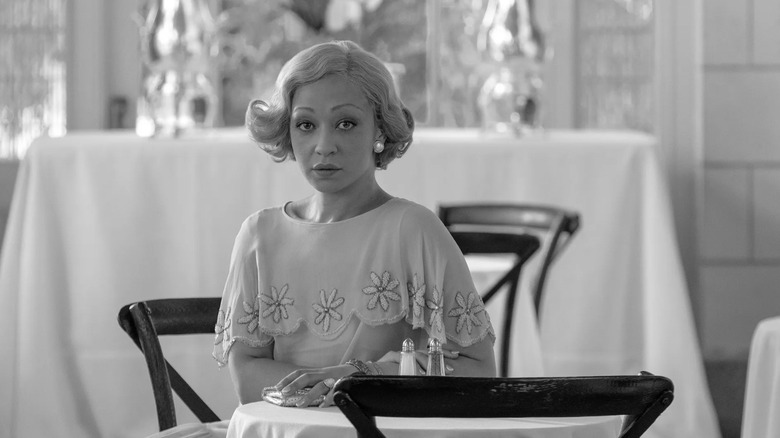 Netflix
(Welcome to The Daily Stream, an ongoing series in which the /Film team shares what they've been watching, why it's worth checking out, and where you can stream it.)
The Movie: "Passing"
Where You Can Stream It: Netflix
The Pitch: Based on Nella Larsen's slim 1929 novel, "Passing" follows two childhood friends who reunite after years apart, only to realize that one of them has been passing as a white woman while the other hasn't. Reenie (Tessa Thompson) has built a life with a Black doctor named Brian (Andre Holland), while Clare (Ruth Negga) has married a wealthy white racist named John (Alexander Skarsgard).
Each of the women is intrigued by the others' decision, and the pair soon strike up a passionate friendship that subtly begins to make each question exactly what it means to "pass." Reenie's anxiety over her place in the world is both soothed and stoked by the more carefree Clare, whose life is rooted in a transgressive choice that pushes both of them beyond their comfort zones.
Why it's essential viewing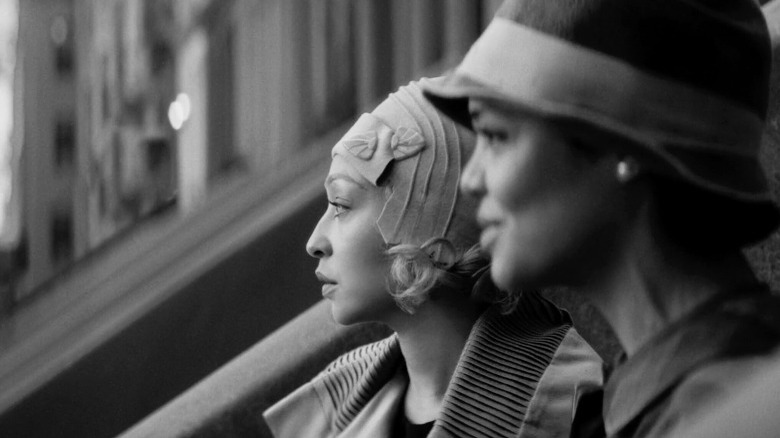 Netflix
"Passing" feels classic in every sense of the word. Shot in crisp black and white that makes fantastic use of shadows and shades, Rebecca Hall's directorial debut is self-assured and gorgeous. Rarely has a lack of color looked so versatile. Each frame is utilized for maximum tension and emotion, and it's the kind of film that's so breathtaking that you'll miss looking at it as soon as it's gone.
What's more, "Passing" brings a classic text to screen in a way that makes it feel truly alive, without forfeiting any of the tension within the original story. I wasn't taught Larsen's book in school, but I wish I had been: it covers some of the same thematic ground as other great literary works like F. Scott Fitzgerald's "The Great Gatsby" and Kate Chopin's "The Awakening," but centers race, colorism, and sexuality along with gender and class.
Despite its thematic richness, "Passing" never once feels dense, nimbly handling its multi-layered meanings and communicating its most important, heart-rending parts through little more than a shared glance between actors. It may be both Thompson and Negga's best work to date, and the pair play off one another with a loaded, crackling energy that evolves throughout the movie.
As conversations about the viability of streaming and the archival problems its future might pose continue, it's clear that great movies like "Passing," which was distributed by Netflix, deserve to find a more lasting form. Larsen's story, after all, lasted nearly a century in print before finally getting the dazzling and devastating on-screen adaptation it deserved.