The Best TV Shows And Movies Coming To HBO Max In March 2023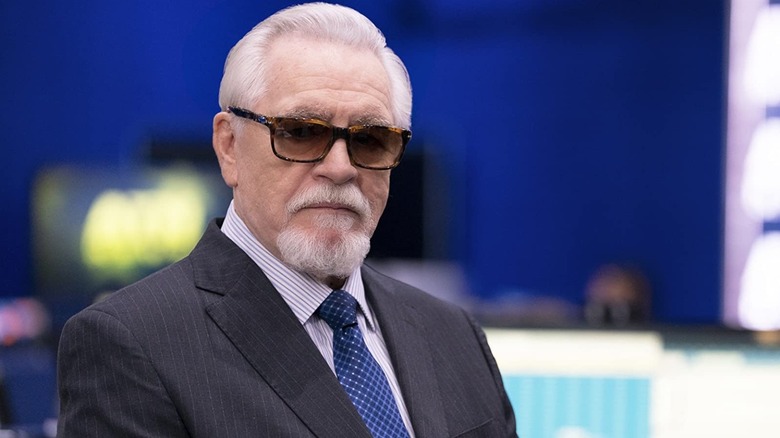 HBO
If you're like me, you've been anxiously compiling a list of all your returning and potential new appointment TV shows coming up in March. "The Mandalorian," "History of the World: Part II," "Shadow and Bone," "Yellowjackets," "Riverdale" (yes, "Riverdale"; in the immortal words of Ron Swanson, "I know what I'm about, son") — it's enough to make me grateful I've yet to get into either "Perry Mason" or "Ted Lasso," both of which are also coming back that month. There is, of course, another series making its much-anticipated return in March, but we'll get to that later ... in case you couldn't guess what it is from this article's header image alone.
In other words, there will be plenty of other shows to help fill the spot that Pedro Pascal's Joel and Bella Ramsey's Ellie have come to occupy in your heart these past two months. Everyone's new favorite feel-bad post-apocalyptic prestige drama, "The Last of Us," will cap off its freshman run mid-March, by which point Pascal will be suiting up once again as Grogu's shiny-armored dad Din Djarin over at Disney+. But if you would rather stick with the HBO Max beat than head on over to the virtual Mouse House (if not split your time between them), you'll have plenty of fresh options to choose from. All the streamer's upcoming movies and TV series are listed below, along with a handful of honorable mentions to consider adding to your docket.
Creed & Creed II
Warner Bros. Pictures
Ryan Coogler's "Creed" and Steven Caple Jr.'s "Creed II" will both drop on HBO Max at the top of March, just in time for a revisit (or first-time watch if that be the case) ahead of Michael B. Jordan's "Creed III" opening in theaters on Friday, March 3. The "Rocky" off-shoot centers on Jordan's Adonis Creed, the now-grown son of the late heavyweight champion and Rocky Balboa's rival-turned-BFF, Apollo Creed. Adonis, as you might imagine, is eager to carve out his own legacy separate from his father, both inside and outside the ring, and the "Creed" movies are all about his journey to doing just that. But it's more than just the shadow of his dad that hangs over Adonis. There's also his mentor Rocky (Sylvester Stallone), who's already got plenty on his plate to deal with outside of guiding his troubled protege, and then Viktor Drago (Florian Munteanu), son of Ivan Drago (Dolph Lundgren), an opponent with just as much to prove to himself as Adonis.
From their vérité cinematography ("Creed," in particular, boasts some stellar one-take sequences) to their stirring performances and rich exploration of Black masculinity, the first two "Creed" films have just as much to offer those who appreciate grounded human drama as they do "Rocky" fans looking for a worthy update of the boxing franchise for Millennials. In the same way its namesake has succeeded in forging a path separate from the ones traveled by his predecessors', it's the rare legacy sequel-spinoff series that stands firmly on its own two feet.
Speed Racer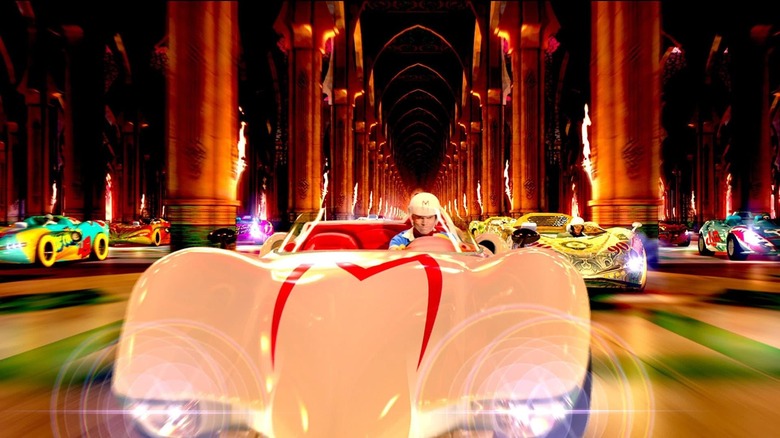 Warner Bros. Pictures
The Wachowski sisters' formalist magnum opus "Speed Racer" turns 15 in 2023, so what better time to revisit the duo's aesthetically audacious, brazenly anti-capitalist, and achingly earnest celebration of family and extreme auto racing? Adapted from the manga and anime series of the same name, the film centers on Speed (Emile Hirsch), a young man with racing in his blood — somewhat literally, in fact, as his family's last name is Racer. Driven (har har) to follow in his late older brother's footsteps and become a champion racer, Speed's very integrity and loyalty to his loved ones are put to the test when he's courted by E.P. Arnold Royalton (Roger Allam), the nefarious CEO of Royalton Industries. 
The Wachowskis' dazzling blast of vibrant colors, hyper-kinetic editing, zany chimpanzee sidekicks, and bumbling ninjas (more like non-jas, amirite, John Goodman?) doubles as both an ode to the undefinable passion that drives artists to create and the perfect antidote to our modern glut of sludge-colored CGI tentpoles that seem content to do the bare minimum. For those who have never seen it before, I cannot guarantee you will love "Speed Racer" ... but I can guarantee you will remember the experience of watching it long after all those underwhelming big-budget CGI-fests out there have faded from your memory.
All the Beauty and the Bloodshed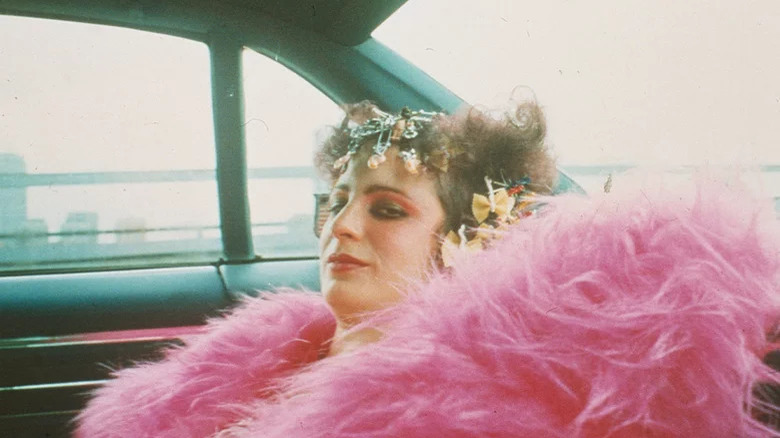 Neon
The latest documentary from Laura Poitras (director of the excellent Edward Snowden doc "Citizenfour"), "All the Beauty and the Bloodshed" had a fairly quiet theatrical run near the end of 2022 but will make its way to HBO Max shortly after the 2023 Academy Awards, where it is up for the Best Documentary Feature prize. Obviously, whether it takes home the gold or not come Oscar night, Poitras' non-fiction film is absolutely worth your time. Its story centers on the revered queer photographer and activist Nan Goldin, who joins Poitras on what /Film writer Lex Briscuso describes in her review of the movie as "[a walk] down memory lane to revisit her life and work while contextualizing the artist's tooth-and-nail activist fight to bring down the Sackler family, the individuals at the very core of the narcotics crisis in the United States." Lex goes on to proclaim "All the Beauty and the Bloodshed" is "nothing short of a true-life triumph" and "all at once the most important film about addicts, outcasts, and what makes each one — no matter their 'sin' or the stigma — family."
Succession (Season 4)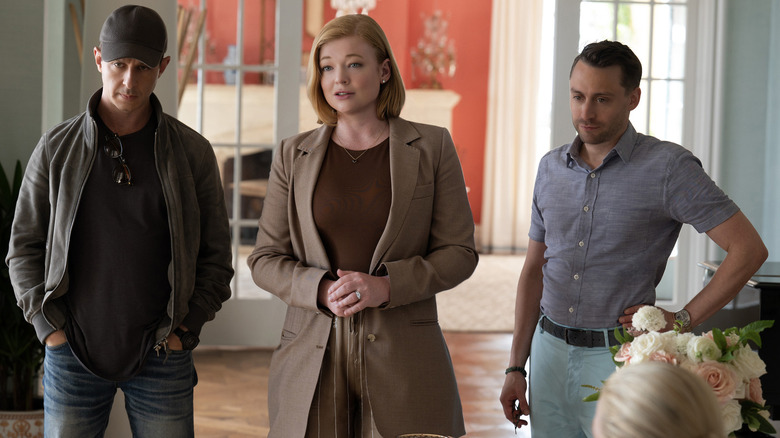 HBO
You worried I wouldn't be giving a special shout-out to "Succession?" F**k off!
Everyone's treasured extended family of terrible rich people, the Roys, are coming back for even more betrayals, emotional warfare, and figurative backstabbing in season 4. In a shocking twist that no one could have possibly foreseen, ill-tempered and occasionally "piss-mad" patriarch Logan's (Brian Cox) decision to sell his children's inheritance right out from under them via a deal to hand Waystar Royco over to GoJo's slimeball CEO and founder Lukas Matsson (Alexander Skarsgård) sends the various members of his family into an existential crisis. It's time for yet another power struggle — and with the Roy siblings having at long last joined forces against their father, will Logan's reign finally end with something other than, you know, his inevitable death? Who knows; all I can say is I'm eagerly looking forward to watching these awful people continue to go for one another's throats and fail to learn the meaningful life lessons that aren't so much staring them right in the face as smacking them across the nose.
Those Who Wish Me Dead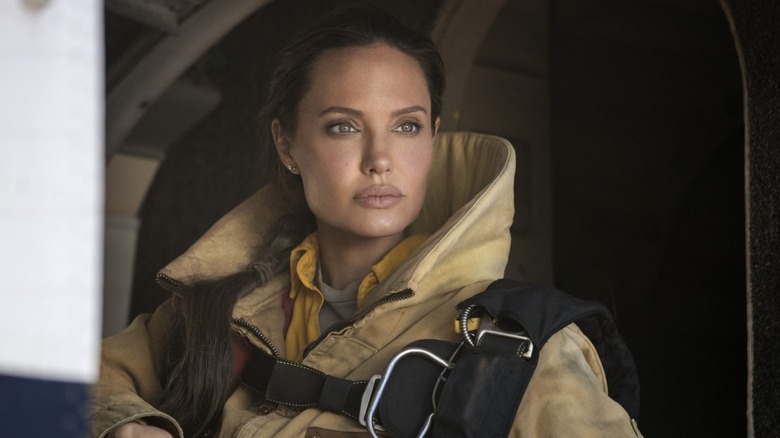 Warner Bros. Pictures
If "The Last of Us" has left you with a need for more stories about traumatized roughnecks having to protect spirited whipper-snappers from imminent danger, you might just find "Those Who Wish Me Dead" a decent means of scratching that itch. The '90s-styled action-thriller, which was directed by "Yellowstone" creator Taylor Sheridan and adapted from Michael Koryta's novel of the same name, is pretty meat-and-potatoes so far as genre movie throwbacks go, but with a twist. Angelina Jolie stars as Hannah Faber, a smokejumper who's still dealing with the mental fallout of a rescue attempt gone wrong when she's called upon to protect a young boy from a pair of hired guns (Aidan Gillen and Nicholas Hoult) and rampaging fires in the Montana wilderness. 
As trope-y as it undeniably is, "Those Who Wish Me Dead" is elevated by a strong-as-usual performance from Jolie and some terse, visually captivating action scenes, along with a scene-stealing turn by Medina Senghore as a pregnant wife who also ends up tangled in this perfect storm of assassins and arson. There's also a cameo by a certain big-name celebrity as a Very Bad Guy that, quite frankly, made me chuckle pretty loudly and I'm not even upset about it.
Movies and TV shows coming to HBO Max in March 2023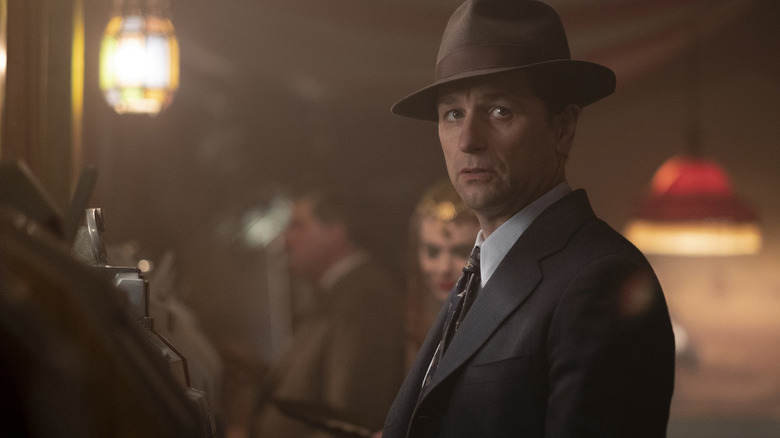 HBO
Available March 1, 2023:
A Dangerous Method, 2011
Night at the Museum: Secret of the Tomb, 2014
Basic, 2003
Beatriz at Dinner, 2017
Best of Enemies, 2015
Bloodsport, 1988
Breathe, 2017
Cobra, 1986
Creed, 2015
Creed II, 2018
Finding Forrester, 2000
Ghost Ship, 2002
The Expendables, 2010
House at the End of the Street, 2012
I Am Love, 2009
I Love You, Man, 2009
Iris, 2014
Lemon, 2017
Long Shot, 2019
Lucy, 2014
Make Your Move, 2013
Milk, 2008
My Bloody Valentine, 1981
Next Day Air, 2009
Outrage, 2009
Results, 2015
Rocknrolla, 2008
Selena, 1997
School Life, 2016
Sinister, 2012
Spawn 1997
Speed Racer, 2008
Tangerine, 2015
The Accused, 1988
The Big Hit, 1998
The Blue Lagoon, 1980
The Brothers Bloom, 2008
The Circle, 2017
The Expendables 2, 2012
The Expendables 3, 2014
The Jacket, 2005
The Kid, 2019
The Wife, 2018
Trespass Against Us, 2016
This is the End, 2013
Un Gallo Con Muchos Huevos ("A Brave Little Rooster"), 2015
Vampire in Brooklyn, 1995
White God, 2014
Whitey: United States of America v. James J. Bulger, 2014
You Got Served, 2004
Available March 2, 2023:
Marlon Wayans: God Loves Me, Max Original Premiere
Mariachis, Max Original Season 1 Premiere
Available March 6, 2023:
Perry Mason, Season 2 Premiere (HBO)
Rain Dogs, Season Premiere (HBO)
Available March 8, 2023:
Available March 12, 2023:
The Last of Us, Season Finale Premiere
Available March 17, 2023:
Beach Cottage Chronicles, Season 2
Available March 19, 2023:
All the Beauty and the Bloodshed, Documentary Premiere (HBO)
Available March 23, 2023:
Only You: The Animated Shorts Collections, 2023
Available March 26, 2023:
Succession, Season 4 Premiere (HBO)
Available March 29, 2023: