The Mandalorian Season 4 Has Already Been Written, Will Tie In With Ahsoka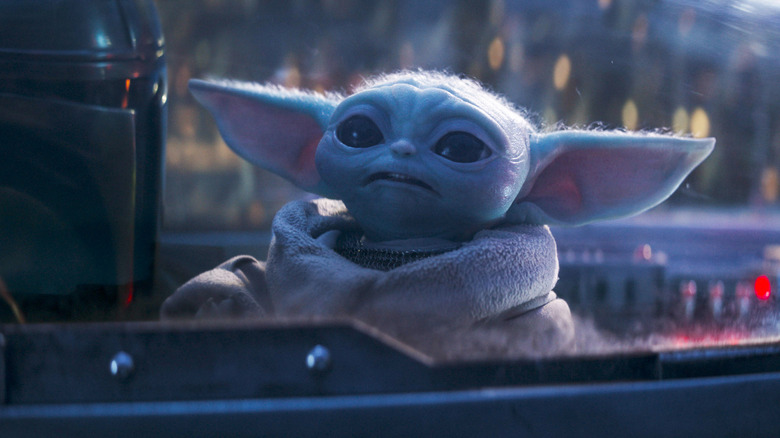 Lucasfilm
We're so close to the third season of "The Mandalorian" on Disney+ that you can almost feel the hug that Din Djarin (Pedro Pascal) gave Grogu during their reunion in "The Book of Boba Fett." (Go watch the last few episodes of that, even if you didn't watch the show. It's pretty much "The Mandalorian" season 2.5.) If you think the prospect of seeing the tiny green child in his fuzzy little shearling coat again is exciting, wait until you hear this news; "The Mandalorian" season 4 is already written! Not only that, but it's going to tie into the highly anticipated "Ahsoka" series!
That's a lot to take in, so give yourself a second to sip your soup like Grogu and process it all. According to an interview creator Jon Favreau did with BFM TV (via Variety), Favreau wrote the scripts for the as-yet-unconfirmed season 4 of the series during post-production for the third season. He told BFM TV: 
"Season 4, yeah I've written it already. We have to know where we're going to tell a fully formed story. We had mapped it out, Dave [Filoni] and I, and slowly you start to write each episode. I was writing it during post-production. All of it has to feel like a continuation and one full story."
Much like the Marvel Cinematic Universe, the Star Wars Disney+ shows are connected (outside of the upcoming series "The Acolyte" starring Amandla Stenberg, set far in the past). That means having the knowledge of where the show could go if it's renewed (and it would be wildly shocking if it wasn't) is important to the crew going forward.  
An interconnected universe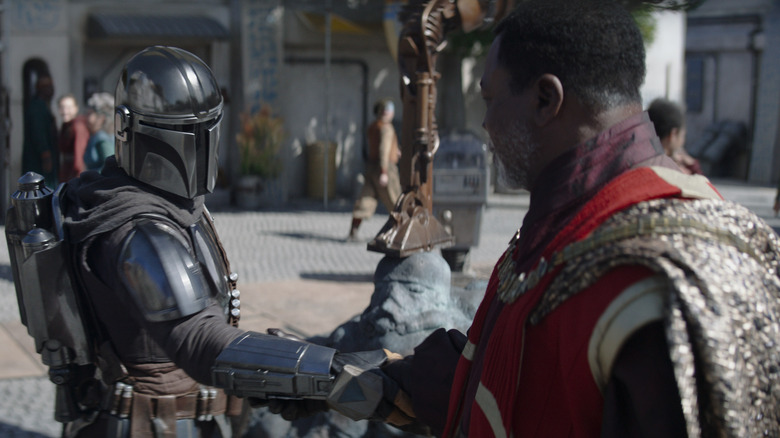 Lucasfilm
Favreau isn't writing the "Ahsoka" series, but he and Dave Filoni have worked closely in the past, and having these two shows share characters means it's important to plan ahead. Favreau said: 
"[Dave's] doing 'Ahsoka,' which I'm producing with him. He's the writer and showrunner on that. To understand what's happening on other shows....'Skeleton Crew' all take place within the same 'Star Wars' time period. There's a lot more things that we've got to keep in mind and also stuff that we've built up to from previous seasons of 'The Mandalorian' as well."
Ahsoka Tano first appeared in the film and subsequent animated series "Star Wars: The Clone Wars" as a young Jedi Padawan apprenticed to Anakin Skywalker. She was voiced in the film, series, and appearances in "Star Wars Rebels" by Ashley Eckstein. In the live-action appearance of the character in "The Mandalorian" season 2, Ahsoka was played by Rosario Dawson, who will continue the role in the "Ahsoka" Disney+ series. Joining the cast as "Rebels" character Ezra Bridger is Eman Esfandi. "Skeleton Crew" will star Jude Law. 
"The Mandalorian" season 3 will premiere on Disney+ on March 1, 2023.