Shutting Down The Roseanne Revival Let John Goodman Light Up The Righteous Gemstones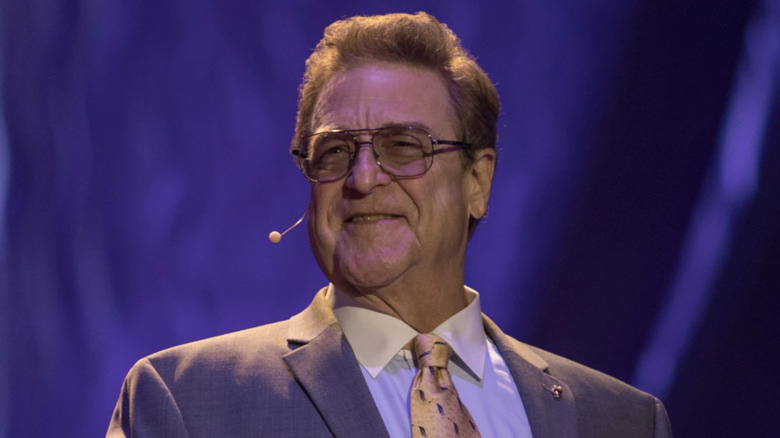 HBO
When it was first announced that "Roseanne" was getting a revival series, people were thrilled. The groundbreaking sitcom was hailed for its accurate portrayal of a blue-collar, working-class family in the late 1980s and 1990s, and featured decorated character actors and comedians like Roseanne Barr, John Goodman, and Laurie Metcalf effortlessly delivered relatable comedy to millions in the U.S. Thus, the return of "Roseanne" was welcomed with open arms ... that is until Barr went off on a racist tirade on Twitter and the show was canceled only a few days after it had premiered.
Of course, because cancel culture isn't real, Barr has since released a comedy special for Fox Nation called "Cancel This!," where she happily parrots bigoted jokes that have already been made 500 times by dudes in gas station sunglasses with U.S. flag profile pictures on Facebook. Fortunately, the other cast and crew members of the "Roseanne" revival went on to make "The Conners," which canonically killed off Roseanne's character and is currently in its fifth season.
The positive side effects of Barr facing the consequences of her own actions didn't end there, either, as the shutdown allowed for John Goodman to take on new projects without the "Roseanne" revival sucking up his time. In fact, just a few days after the show was given the axe, Goodman was approached to play patriarch Eli Gemstone in the HBO series, "The Righteous Gemstones."
A miracle of time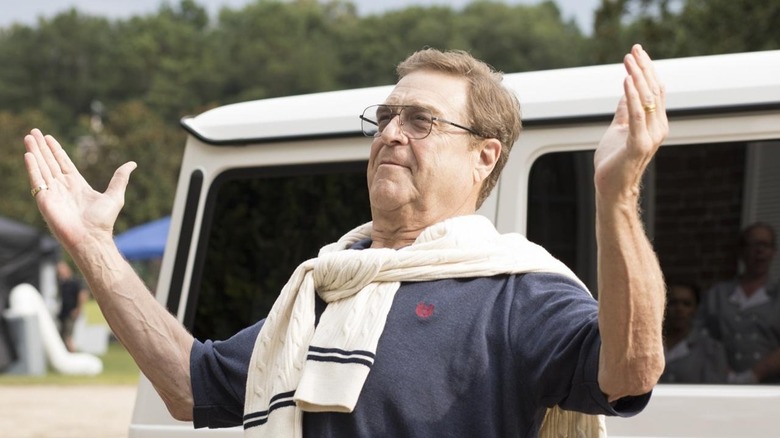 HBO
"The Righteous Gemstones" is another show about a family, but one that couldn't be more different than the Conners of "Roseanne." The Gemstones are a family of wildly-successful televangelists who have seen ungodly financial success through the family's megachurch. As to be expected, the Gemstones aren't nearly as reverent as they would appear, with their religious personas covering up how deeply dysfunctional, corrupt, and sinful they all truly are. John Goodman plays the head of the Gemstone family, faced with the impossible inevitability that the Gemstone empire will need to be passed down to one of his messy and ridiculous children. Goodman plays the character with exceptional skill, and it never would have happened had Roseanne Barr not shown her ass online by confirming in writing that she's a racist clown.
Goodman confirmed this during an interview with Entertainment Weekly, where he said the offer from show creator Danny McBride came almost immediately after the "Roseanne" revival was canceled. "So I had nothing better to do," Goodman said, laughing. "But the script was so good that it was no thought, you got to do it." The cast of "The Righteous Gemstones" is already one of the best on TV, with McBride and Goodman joined by Edi Patterson, Adam DeVine, Cassidy Freeman, Tim Baltz, Tony Cavalero, and the incomparable Walton Goggins. But Goodman plays Eli Gemstone in a way that no one else could. Blessed are we for small miracles.