Live-Action Spider-Man Noir Series Is In Development At Prime Video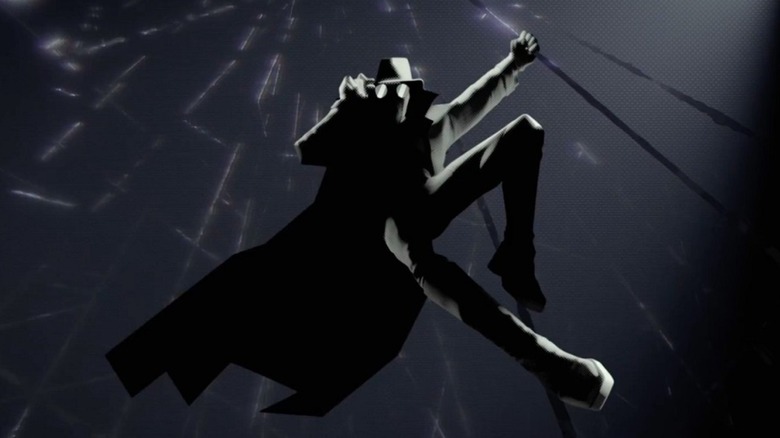 Sony Pictures Animation
Spider-Man Noir is making the jump to live action, according to Variety. The 1930s detective movie-style hero, who fans have seen played by Nicolas Cage in "Spider-Man: Into the Spider-Verse" and by Milo Ventimiglia in "Ultimate Spider-Man," is reportedly set to get his own TV series courtesy of Amazon Prime Video.
While casting information isn't yet known, the untitled Spider-Man Noir series counts "Spider-Man: Into the Spider-Verse" writer-producers Phil Lord and Christopher Miller among the members of its producing team, along with former Sony Chairperson Amy Pascal (who executive produces) and "22 Jump Street" writer Oren Uziel. Lord and Miller's 2018 film saw Cage play an older, black-and-white private investigator version of Peter Parker with a hilarious level of angst. The character's favored pastimes included drinking egg creams, beating up Nazis, and letting matches burn down to his fingertips "just to feel something."
Plot details for the new series are largely under wraps, but Variety does report that sources say Peter Parker will not be the main character. That being said, the series otherwise seems to follow the Spider-Man Noir premise fans will be familiar with from the Marvel comics runs that feature the character. According to the outlet, the show will be set in 1930s New York City, and the main character will be an "older, [more] grizzled" Spider-Man than we may have seen before.
Spider-Verse team Lord and Miller will produce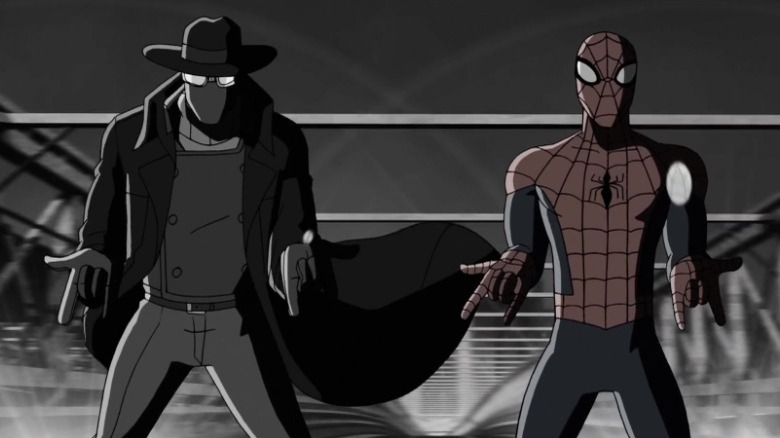 Disney–ABC Domestic Television
Spider-Man Noir was first introduced into the Marvel comics canon in 2009, with an arc created by David Hine and Fabrice Sapolsky. That story is set during the Great Depression and features a more hard-boiled, morally gray version of the hero who acts as a vicious vigilante. Another Spider-Man Noir arc was published beginning in 2020, with Margaret Stohl as its writer, and took place in 1939 just before the start of World War II. That comic run saw the antihero leaving NYC for Europe while investigating the death of a woman at a nightclub.
While the leap to Prime Video may seem like a huge web-slinging swing for the Sony-controlled Marvel hero, it's not unprecedented: in November, news broke that Prime Video would be getting into the Sony superhero business, starting with "Silk: Spider Society." That series is also set to be produced by Phil Lord and Christopher Miller, who have an overall deal with Sony Pictures Television, and has former "The Walking Dead" showrunner Angela Kang on board to oversee the series. "Silk: Spider Society" will follow Cindy Moon, the Korean-American teenager who became the hero Silk in a 2014 Spider-Man comics run. It looks like Prime Video is building its own Spider-Verse of sorts. Between this, Marvel's ongoing slate of Disney+ series, and the plans for several HBO Max DC shows, it sounds like superheroes have officially taken over the small screen as well as the big one.
The untitled Spider-Man Noir show has no set release date at this time, but is in development for Prime Video.