Amazon Moving Forward With Marvel/Sony TV Shows, Starting With Silk: Spider Society From Walking Dead Showrunner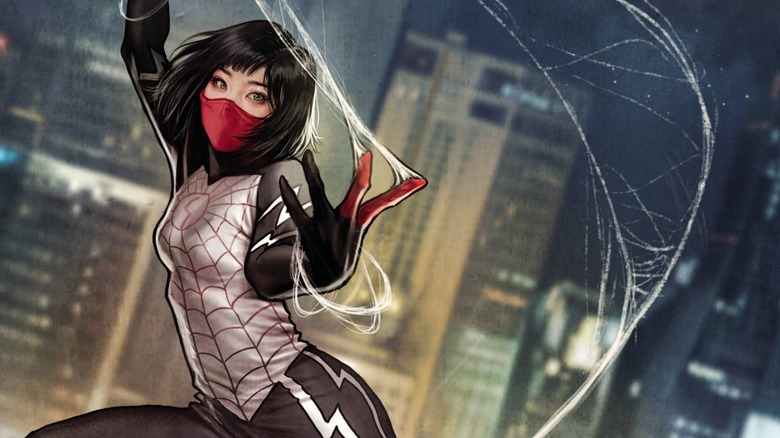 Marvel Comics
Amazon Studios and Sony Pictures Television are officially teaming up to carve out their own corner of the superhero craze. A longtime rights-holder for standalone characters such as Marvel's flagship hero Spider-Man and his rogues gallery, the studio that brought you both "Venom" films (with a third on its way), "Morbius," and eventually "Kraven the Hunter," "Madame Web" and "El Muerto" is now moving full speed ahead with multiple Marvel shows on streaming.
The major news comes courtesy of Variety, which reports that the first of many new series will debut on Prime Video with the newly-titled "Silk: Spider Society." This confirms previous rumors indicating that Sony was shopping the series around (which first began development as a feature film) to Amazon Studios, putting the Korean-American hero Cindy Moon front and center. In addition to the filmmaking duo extraordinaire of Phil Lord and Chris Miller producing the series, we now know that "The Walking Dead" showrunner Angela Kang will take on the same role as well as executive producer on "Silk" (replacing previously rumored showrunner Tom Spezialy, who's busy with the "Blade Runner 2099" limited series).
In an official statement, Lord and Miller had this to say about the news:
"Angela is a pro's pro whose perspective and creativity we greatly respect and admire. She's also a hell of a lot of fun. She loves these characters and we feel really lucky for the chance to work with her to bring Cindy Moon's story to the world."
Sony and Amazon team up for Silk: Spider Society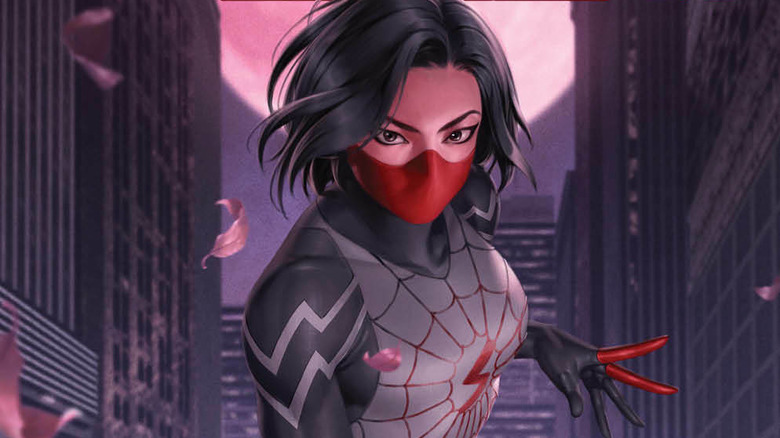 Marvel Comics
That "Thwip!" you hear in the distance is the sound of Sony doubling and tripling down on their (mostly) standalone universe of Marvel characters. Imaginatively titled Sony's Spider-Man Universe (which sadly replaces the much more fun "SPUMC," or Sony Pictures Universe of Marvel Characters), the franchise is now expanding from the big screen to streaming circles, thanks to Amazon's involvement. As an added wrinkle, however, the "Silk" series will first debut on MGM+ (previously known as Epix) before its global premiere on Prime Video. If this is your first time even hearing the phrase "MGM+," well, you can probably rest assured that you're not alone.
Amazon Studios' Jennifer Salke, who is aware of the existence of MGM+, released a statement praising the official announcement:
"Amy Pascal, Phil Lord, Chris Miller, and Sony's recent live-action and animated reimagining of the 'Spider-Man' franchise has represented some of the most dynamic superhero storytelling in film. Together with Angela Kang's creative vision, we couldn't be more pleased to bring 'Silk: Spider Society' to our MGM+ and Prime Video customers."
Created by Dan Slott and Humberto Ramos, Silk is the alter-ego of Cindy Moon, another Marvel character who just happens to have been bitten by the exact same mutated spider that imbued Peter Parker with his powers. Small world!
Unfortunately, those looking for more specific detail on the other shows and characters in the works are out of luck. Variety reports that, "It is unknown at this time which other Marvel characters will be featured in the Amazon shows." But worry not, as Sony has almost 1,000 characters to choose from in building out this (arguably misguided) franchise. Stay tuned to /Film for more updates as they come in!