Spider-Man Spin-Off 'Silk' In Development, Featuring A Korean-American Superheroine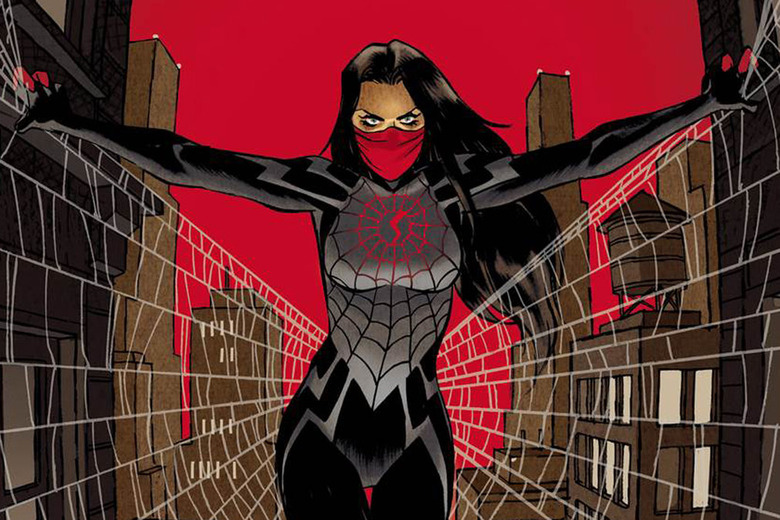 We could soon be getting our first Korean-American superhero on the big screen. And not just that, our first female Korean-American superhero.
Sony is reportedly developing a Silk movie, a new Spider-Man spin-off centered around the Marvel Comics superheroine Silk.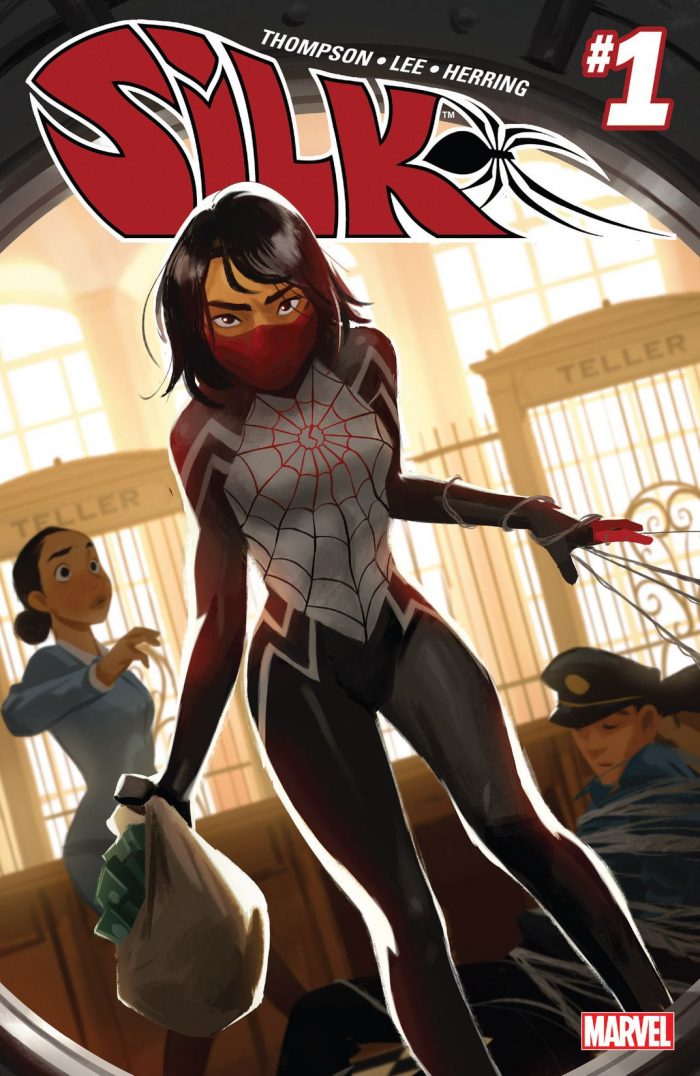 Deadline reports that producer Amy Pascal is in early development on a movie adaptation of Silk, the Korean-American superheroine created by Dan Slott and Humberto Ramos.
No further details have emerged, and Sony has not released a comment. And it's unclear whether the Silk movie would be folded into the Marvel Cinematic Universe under Sony's deal with the studio, or if she will be the newest addition to the Spider-Man-less Spider-Verse that the upcoming Venom is supposed to launch.
A fairly new addition to the comics, Silk is the alter ego of Cindy Moon, a classmate of Peter Parker who accidentally gets bitten by a radioactive spider. Silk has similar abilities to Spider-Man, though she gains the power of organic web shooters out of her fingertips — a nod to Sam Raimi's twist on the big screen Spider-Man. She also possesses an eidetic memory and her advanced Spider-Sense (known as Silk Sense) is far stronger than Peter's. She's more nimble but less strong than Peter.
Silk first appeared in 2014's  The Amazing Spider-Man #1 as a faceless cameo but went on to gain her own title by 2015. Now, she could soon make the leap to the big screen.
But it's actually not her first time on the big screen. Cindy Moon first appeared in Spider-Man: Homecoming as a member of Peter's debate team (played by Tiffany Espensen). She had little screen time and even fewer lines, though she did get rescued by Spider-Man from the sabotaged Washington Monument elevator. (Espensen appears at the 0:54 mark.)
It would be exciting if Silk could make her debut in the MCU since they have already introduced her in Homecoming, though I sadly doubt that will happen. The MCU is in dire need of more diverse superheroes, and Silk would add a fresh twist — as both a teenager and an Asian-American (the latter of which they currently have zero of, unless you count Mantis). But it's more likely that the Silk movie is being developed for Sony's burgeoning and befuddling Spider-Verse without Spider-Man. That is, unless Venom disappoints.
What do you think? Would you want to see Silk make her appearance in the MCU? Or does this give you hope for Sony's Spider-Verse?