Anna Kendrick Didn't Really Have A Grasp On Scott Pilgrim Vs The World After Reading The Script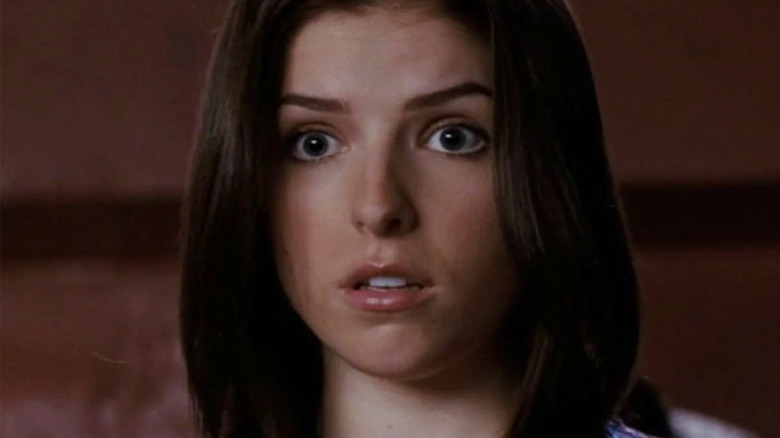 Universal Pictures
"Scott Pilgrim vs. the World," based on the comics by Canadian artist Bryan Lee O'Malley, might be considered a definitive text in cinema about Millennials. Whether or not its a flattering portrait is a matter of debate. Scott, played by Michael Cera, is a man in his early 20s who is trying to forge a career as a musician, playing bass for his band Sex Bob-Omb. He is dating a 17-year-old high school girl named Knives Chau (Ellen Wong), who makes him feel like he's the only guy in town. Scott, however, has recently become enamored of an American delivery person named Ramona Flowers (Mary Elizabeth Winstead) and seems to have every intention of dumping Knives for her. 
Ramona's most notable quality is that she's ultra-cool. Indeed, "cool" is the only currency that seems to exist in this world, and the characters spend it for selfish ends. Scott, in beginning to date Ramona, begins to compare himself to Ramona's far cooler ex-boyfriends and ex-girlfriend. Scott's struggles of self esteem are envisioned as colorful, high-octane, video game style fights, complete with superpowers, on-screen score counters, and people turning into coins when they are defeated. The color, energy, humor, and style of "Scott Pilgrim" are first rate, and almost distract from the fact that most of the film's characters are selfish, shallow, and often cruel. 
"Scott Pilgrim" was beloved by a many fans, but was ultimately a disappointment at the box office, earning less than $50 million on a reported $85 million budget. It has since become a cult favorite, dazzling audiences with is tidal wave of pop culture and video game references, not to mention the hilarity of the film's young, attractive cast. But one of the film's co-stars had some trouble understanding exactly what director Edgar Wright ("Shaun of the Dead") was aiming for with the energetic comic adaptation. 
'I don't totally get this'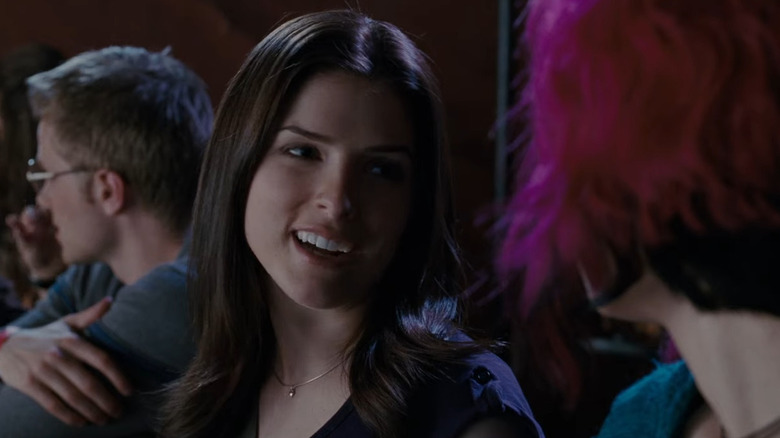 Universal Pictures
Of the impressive ensemble cast of "Scott Pilgrim vs the World," Anna Kendrick plays Stacey, Scott's annoyed older sister who senses some pretty irresponsible patters in her brother's dating habits. When Stacey meets Ramona, she indicates that "Scott has so many friends" before introducing Ramona to Knives. Before the characters learn that Scott may be romantically pursuing both of them, a fight breaks out. The three are at a music venue to watch Sex Bob-Omb perform when Matthew Patel, one of Ramona's evil ex-boyfriends played by Satya Bhabha, challenges Scott to a fight.
The scene features a lot of confused reaction shots from Stacey, who can't quite believe what's happening. In a recent video interview with Vanity Fair, Kendrick watched a scene from "Scott Pilgrim," and revealed that her confusion was pretty genuine. Indeed, when she read Wright's script, she was baffled. She said: 
"I'll be honest, when I read this script, I was like 'I don't totally get this.' But I love 'Shaun of the Dead,' I love 'Hot Fuzz,' and I just wanted to work with Edgar Wright. But I do remember [seeing] this on paper [and] being, like, 'I don't know how this is going to work, but I'm just going to trust that he sees it.' Which he did. It's so awesome."
In 2010, Wright had already been canonized by the geek community, and early buzz for "Scott Pilgrim" ran high. The cast was all impressive actors in their 20s, ranging from Chris Evans to Brie Larson, and they all brought their A-game. Kendrick wasn't the only one who trusted Wright. She was, however, seemingly the only one who didn't quite "get it."
'Someone explain this to me.'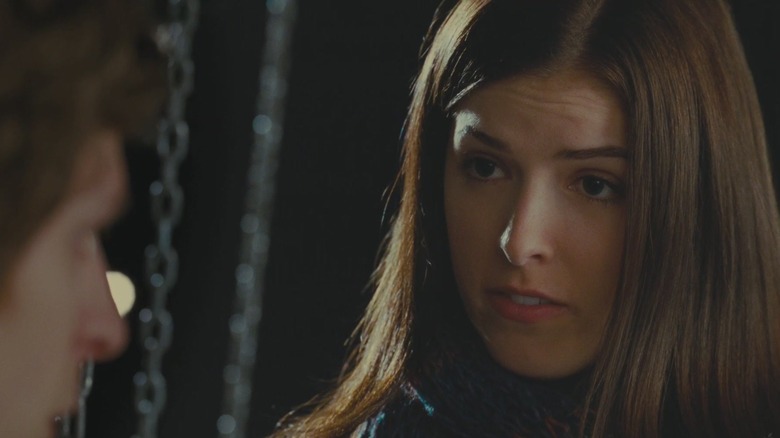 Universal Pictures
Kendrick revealed filming the weird fight scene and feeling great trepidation on how it might sell. It was, perhaps, a little too wild for her personal tastes. She said, while watching the scene: 
"This is the first fight in the movie, the first sequence that goes crazy. And then the bad guy Satya starts singing a song. And I remember, sort of, being the only one to be, like, 'I think that this might be a tough buy for the audience.' Nobody asked me to, but I remember when we were doing my 'single,' just doing a bunch of reactions like, 'What's going on? Like, someone explain this to me.' I wasn't sure if Edgar was going to be like, 'What are you talking about?'"
"Scott Pilgrim" will eventually end with Scott facing his own evil impulses in the form of an evil twin. The punchline for that twin is hilarious and very telling about Scott's own character. Kendrick may have been confused, but the film's many fans are happily clear-headed about their affection for "Scott."