Kenya Barris Said 'Never Again' To Directing Features After You People (But Changed His Mind For Wizard Of Oz)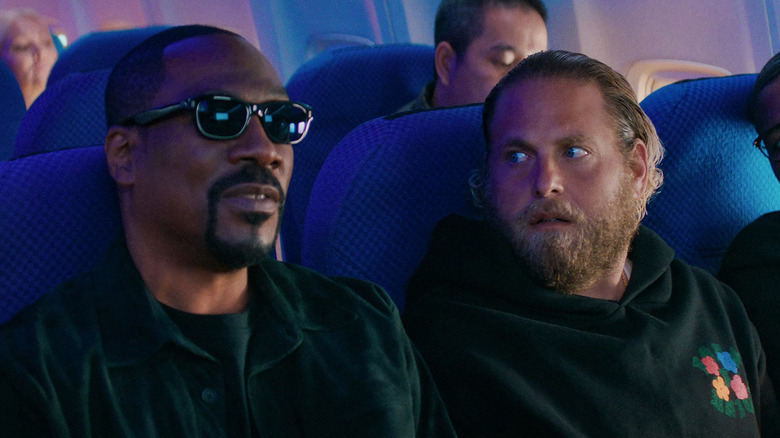 Netflix
Kenya Barris has worn a lot of hats in the last 20-something years. He's perhaps best known as a writer-producer for television, having co-created the cult fave reality series "America's Next Top Model," the widely successful ABC sitcom "black-ish," and its two spin-offs, "grown-ish" and "mixed-ish." Prolific career in TV aside, Barris has also been slowly carving out a niche in film. He's racked up credits on projects like "Girls Trip," "Shaft," "Little," and "Coming 2 America" as both a producer and a writer. But there's probably nothing that can fully prepare anyone to direct a film — and Barris learned that the hard way with his feature debut.
"You People" — co-written with Jonah Hill and produced by frequent collaborator Netflix — was Barris' foray into directing. It very well could have been his final one, too: "On the last day of shooting, I was like, 'I'll never do this again,'" Barris told Forbes. "I was literally walking off set saying it."
Of course, that's a common sentiment among new directors. The process of directing is an "all-consuming" one, Barris noted. After directing "You People," he spent "a month and a half, maybe two months" detoxing from the whole experience. With so many other projects on his plate, including the reboot of "White Men Can't Jump" (which Barris co-wrote) and even an adaptation of Jim Carrey's "The Truman Show," he wasn't exactly craving another chance to direct. As luck would have it, though, Barris was offered that very opportunity shortly after, one that quickly changed his mind about the promise he had already made on the set of "You People."
We're off to see the (new) wizard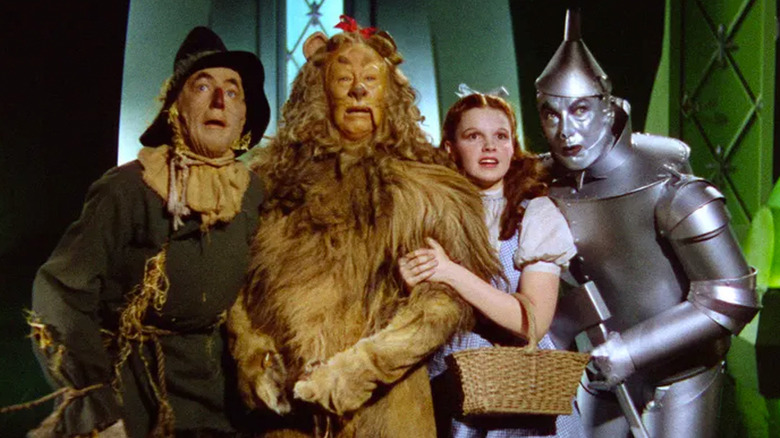 Metro-Goldwyn-Mayer
That's right, Kenya Barris' sophomore feature will be an adaptation of "The Wizard of Oz." It's quite the leap for a filmmaker who been focused on telling personal, satirical stories rooted in our present world. But that's part of the reason why Barris was so drawn to the opportunity. It presented a chance for him to bring his own style to a tale with so much history:
"That's the perfect story for the way I like to tell them. It turns the camera on the world, and it's a musical. [...] The thing is, how do you make that contemporary and make it about the world today? That's the fun part. It's going really well, but I'm nervous because you want to do a good job. I'm really enjoying it, though."
Details about Barris' "Oz" re-imagining are more or less under wraps, but the multi-hyphenate spoke to Variety about his plans to modernize Victor Fleming's classic 1939 film musical (itself based on L. Frank Baum's original 1900 novel, "The Wonderful Wizard of Oz"):
"The original was an allegory and a reflection of the way the world was at the time with things like the Great Depression and the Dust Bowl. Now we're going to turn a mirror on where we're at right now and take disparate characters from the LGBTQ community, from different cultural communities and socioeconomic communities, and tell a story that reflects the world. I think this is the best time to do that."
Kenya Barris' "The Wizard of Oz" has yet to receive an official release date.