Wizard Of Oz 'Reimagining' Coming From Black-Ish Creator Kenya Barris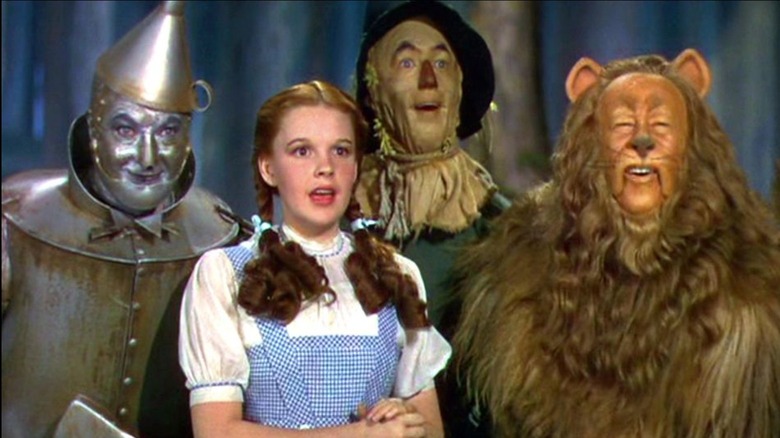 MGM
Somewhere over the rainbow, "black-ish" creator Kenya Barris is working on a new take on "The Wizard of Oz." Deadline reports today that Barris will be writing and directing a "reimagining" of the classic story, with his production company, Khalabo Ink Society, producing.
While no details are currently available about the direction the new film may take, it stands to reason that it will incorporate some aspects from L. Frank Baum's 1900 novel, "The Wonderful Wizard of Oz," which is now in the public domain. The beloved 1939 "The Wizard of Oz" film, meanwhile, is an MGM production that is still copyrighted (Amazon owns MGM), while Barris' upcoming movie will reportedly be a Warner Bros. project.
The new movie also has a slightly different title: "Wizard of Oz," taking Sean Parker's advice from "The Social Network" and dropping the "The." Still, it seems the project will find a way to pay homage to the MGM version of the story, as Deadline describes it as "a modern reimagining of the iconic musical." There have also been many musical stage versions of Baum's story over the years, beginning as early as 1902.
Barris' prolific track record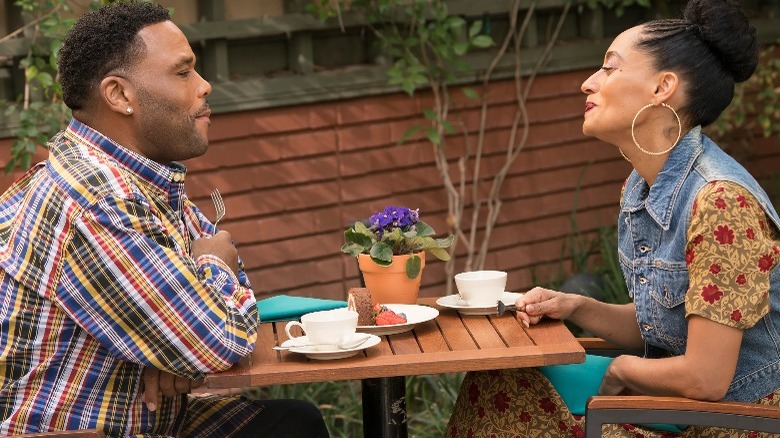 ABC
It's too soon to tell what Barris' new take on an old classic will look like, but it's worth noting that the writer/director/producer has a prolific track record which, to date, includes several remakes and continuations. He co-wrote the 2020 Robert Zemeckis film "The Witches," a dark children's fantasy based on a Roald Dahl book that was also adapted in 1990 by Nicolas Roeg and Jim Hensen. He also co-authored scripts for 2019's "Shaft" and this year's "Cheaper By the Dozen," along with the recent sequel to 1988's Eddie Murphy comedy "Coming To America."
Barris is no stranger to adaptations and reimaginings, but his best-known work is likely "black-ish," the long-running ABC sitcom he created which ended earlier this year. Across its eight seasons, the show earned dozens of Emmy nominations and a Golden Globe win for lead actress Tracee Ellis Ross, and it also spawned two spin-offs, "Grown-ish" and the comparatively short-lived "Mixed-ish."
While the story of Dorothy Gale audiences know best features Judy Garland in a pair of ruby-red slippers, there have been many drastically different versions of Baum's novel brought to the screen over the years. While the most recent live-action iteration, 2013's "Oz the Great and Powerful," isn't exactly a new classic, others — like the 1978 Diana Ross and Michael Jackson-led "The Wiz," and 1985's surprisingly nightmarish "Return To Oz" – have also put indelible spins on the source material.
As of publication time, there is no set release date for "Wizard of Oz."