Booster Gold Is Getting A Series As Part Of The DC Universe Slate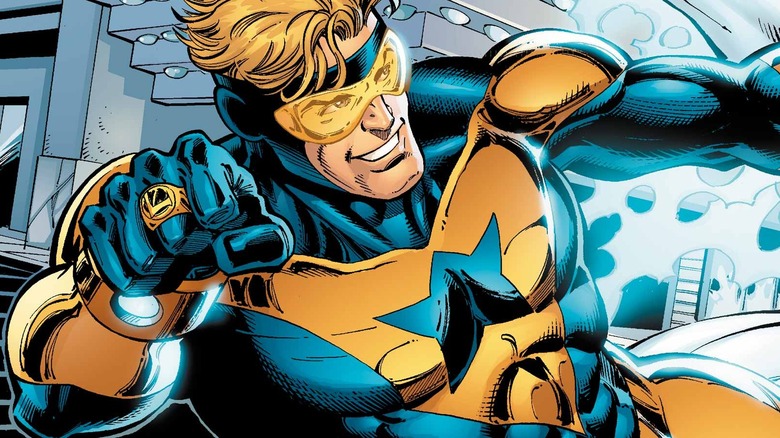 DC Comics
DC Studios co-heads James Gunn and Peter Safran have pulled back the curtain on their shiny new plan for the DC Universe. And "new" is the keyword here, as many of the heroes who will be featured on both the big and small screen in the coming years will be new to many viewers. Case in point, none other than fan-favorite Michael Jon Carter will be taking center stage in a "Booster Gold" series.
During a recent press event attended by /Film's Jenna Busch, Gunn and Safran revealed much of what they have in store for DC Studios, with this series being announced as part of the first wave. While many details were left mysterious for now, the character was described as "a loser who uses his basic future technology to come back to today to pretend to be a superhero." A pretty unique premise for a superhero show, even more than 20 years into the superhero boom, to be certain. Gunn, meanwhile, had the following to say about it:
"I think of it basically as the story of a superhero with imposter syndrome, and how do you deal with that? How does he try to use this future technology to be loved by people today?"
Gunn also called it a "character study" adding that it's going to be "a very different type of show." No word yet on casting or how soon the show will enter production, but given that it was part of this first wave of announcements, one imagines further details will be coming sooner rather than later.
A long time coming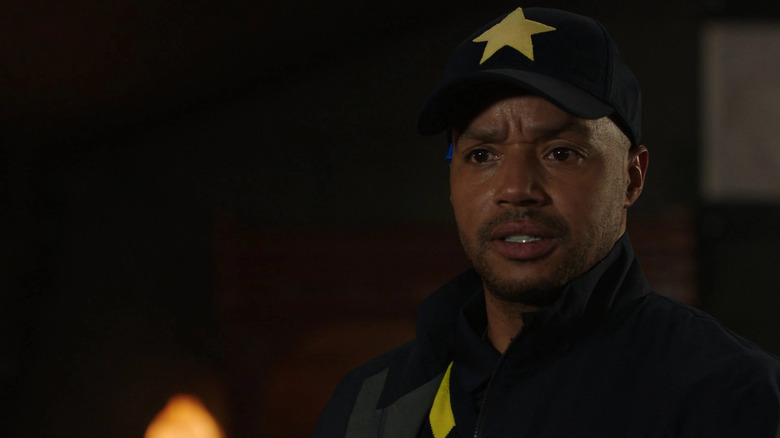 The CW
This has, in many ways, been a very long time coming. For one because "Booster Gold" #1 was published back in February 1986, as created by Dan Jurgens. But also because Warner Bros. has had designs on bringing the character to the screen for quite some time. Granted, Donald Faison did play a version of the hero in the final season of "Legends of Tomorrow," but that was a brief run. The studio had larger plans in mind at various points.
Syfy ordered a "Booster Gold" TV series way back in 2011 but nothing ever came of it. Meanwhile, various writers were attached to a movie centered on the hero, including Arrowverse architect and mega-producer Greg Berlanti, whose version would have been a "separate thing" from the so-called Snyderverse. Again, nothing ever materialized, no doubt due to the fact that Warner Bros. kind of lost its direction with DC a little bit after the "Justice League" debacle in 2017.
But now, with Gunn and Safran at the helm, there are steady hands guiding the ship in a bold new direction. Under their stewardship, it seems this long-beloved hero will finally get the chance to take the spotlight. We'll be sure to bring you further details on the show as soon as they come our way. Stay tuned.