The Batman And Black Panther 2 Had The Best Superhero Scores In Years – So Why No 2023 Oscar Nominations?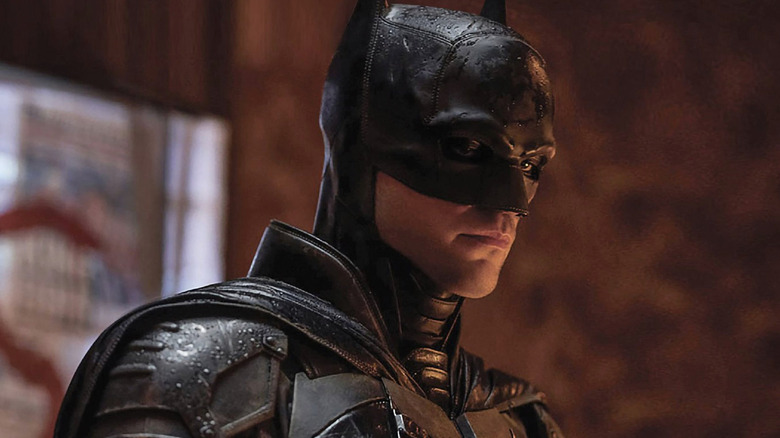 Warner Bros. Pictures
2022 was a very, very good year for superhero scores. Usually, they can be a little hit or miss — but recent years have seen a notable spike in quality in the music for Marvel's Cinematic Universe, and for its counterpart at DC. Part of that might have to do with the innovative composers that have been contributing recently, names like Ramin Djawadi, Lorne Balfe, and, of course, Ludwig Göransson.
Göransson himself is pretty famous for his work on the "Black Panther" score, which secured him his first Academy Award nomination (and win) in 2019. With his return to scoring its sequel, "Wakanda Forever," many thought that he'd be a shoo-in for another nom this time around. The same could also be said for a certain score from the DC camp, Michael Giacchino's "The Batman." Giacchino is no stranger to that Oscar love either: he's been nominated twice for his work on Pixar films "Up" and "Ratatouille," and he took home Best Original Score for the former in 2009.
Both Giacchino and Göransson are more or less Academy favorites. Sadly, even with their incredible contributions to film last year, both "The Batman" and "Wakanda Forever" were snubbed for Best Original Score — and yeah, there's something a little wrong with that.
Best Original Score is not a very diverse category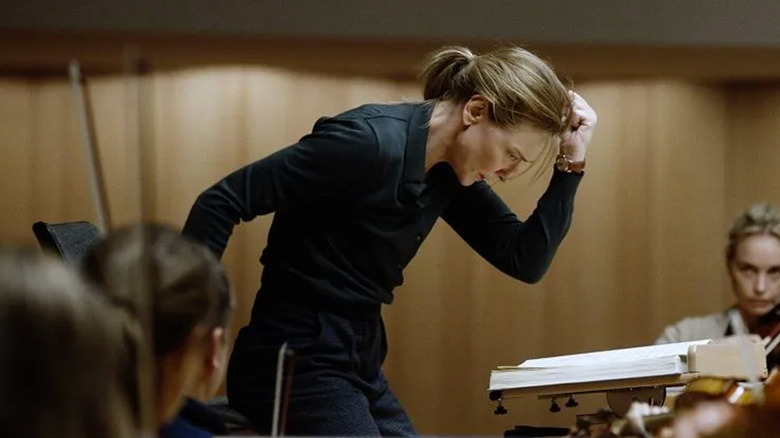 Focus Features
Best Original Score is one of the more homogenous categories at the Academy Awards. Nominees rarely skew from a rotating list of favorites: if Hans Zimmer, Alexandre Desplat, John Williams, Trent Reznor & Atticus Ross, or Carter Burwell contributed a score, you can be sure they'll find their way onto the ballot. For the record, they're all great — and all turn in stellar work most of the time — so you can't really fault voters for sticking with the names they know. Still, it limits lesser-known composers from getting recognition, unless they're attached to a film that's already sweeping in other categories.
Both patterns have informed the list of 2023 nominees. Though "Babylon" isn't exactly an awards season darling, it did manage to break through in a few categories, including score. And though experimental group Son Lux aren't the most popular composers, they're attached to the film that swept the Oscars in nearly every category: "Everything Everywhere All At Once." The same could be said for Volker Bertelmann, who composed the score for "All Quiet on the Western Front." That leaves two open slots, which went to Carter Burwell (for "The Banshees of Inisherin") and John Williams (for "The Fabelmans") respectively.
Not to be contrarian, but few of these choices feel all that groundbreaking. I know the Academy Awards aren't exactly the place to break new ground — least of all in this category — and it probably feels like sacrilege to snub John Williams, the God of Movie Music. But two fabulous, fearless composers were ignored this year in favor of what I'd call the safe choices, and I have a feeling it's got something to do with the films they composed scores for.
Superhero films still struggle at the big awards shows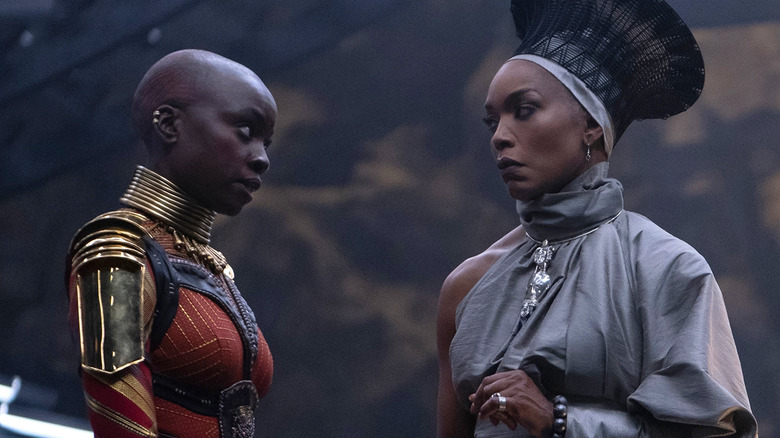 Marvel Studios
Superhero films have gained a foothold in pretty much every arena of the film industry, but when it comes to critics groups, they're still the odd guys out. The Oscars are pretty much the last frontier for the likes of Marvel and DC to conquer — and it hasn't been easy getting the recognition they clearly think they deserve. Aside from nominations in technical categories like sound and visual effects, superhero films are largely ignored in the awards conversation.
For the record, I am not opposed to the Academy giving superhero films a hard time, what with their role in the "death of cinema" and all that. But sometimes a film comes along that you just can't ignore, and "Black Panther" was one of the few that totally deserved the attention it got from the Academy. Göransson made history when he won Best Original Score for "Black Panther" in 2019. That paved the way for "Joker" — and composer Hildur Guðnadóttir — to claim the same award the next year. Of course, both "Black Panther" and "Joker" were phenomena in their own right. Each racked up a lot of Oscar noms, so they're technically playing by those aforementioned rules. But it still seemed like their work was going to set off a quiet chain reaction, one that would allow for more diversity in the category, and give those poor blockbusters a fighting chance.
At the very least, I thought "Wakanda Forever" — which improves upon its predecessor in almost every way — would sneak its way into Best Score. It made it onto the Oscars shortlist, after all, while Giacchino's work was hardly recognized. Sadly, it seems like we've still got a ways to go before less-obvious aspects of a popular film are acknowledged on their own merits. Perhaps the Academy might consider expanding the Original Score line-up slightly? Probably not, but hey — there's always the Grammys!