What The Heck Does Someone's Life Potential Mean? The Big Door Prize Showrunner Won't Tell You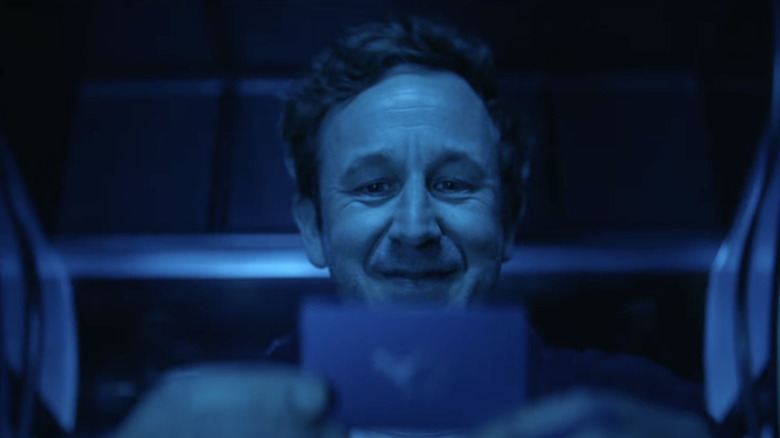 Apple TV+
What if you could find out your life potential by feeding a few quarters to an arcade machine that magically appeared in your local convenience store? That's the premise of "The Big Door Prize," the series based on M.O. Walsh's book of the same name that comes from "Schitt's Creek" writer David West Read.
During the Television Critics Association winter press tour, Read, along with show stars Chris O'Dowd, Gabrielle Dennis, Josh Segarra, Sammy Fourlas, and Djouliet Amara, took to the stage to talk about the upcoming Apple TV+ series, which also dropped its first teaser trailer. And while the show is billed first as a comedy (and it is funny), it's also a character-driven series that will likely twist your heartstrings more than you were expecting.
"It's a comedy that has elements of drama and magic, and there's a slight eeriness to it around the edges," Read explained. "There's a slightly unsettling feeling to the show that creeps in over time because the idea of being told your potential itself is very aspirational at first, but reckoning with whether that's possible is slightly more unsettling. So we tried to match that with the overall tone of the show."
What's in a potential? Only the Morpho knows (maybe)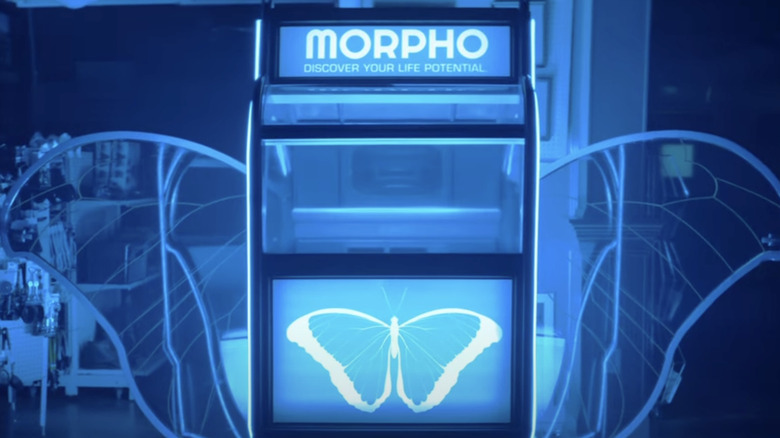 Apple TV+
One of the many things that's unsettling about the machine, which the townspeople call "Morpho" given the word is emblazoned on its front, is that it's not clear what the heck the word "potential" even means. According to David West Read, that ambiguity is intentional. "It's very much open to interpretation," he explained, later on adding, "​​I like that the machine doesn't provide all of the answers. It just provides questions, and the interpretation of the machine is more important than the verdict that the machine might be giving you."
Having seen the first season, I've no doubt that people will be talking about characters' potentials on the show and, maybe, what their own could be. And that conversation, if Read has anything to say about it, will extend for more than the current season of 10, 30-minute episodes.
​"We really are just using the book as a jumping-off point," he said. "The concept of the book is the seed that we're planting for the series [...]. Our Morpho mythology is deep and we're asking questions as we answer questions, and making sure that we pay the mystery forward with this show so that we have the longest road possible."
"The Big Door Prize" starts streaming on Apple TV+ in Spring, 2023.