Why Smallville's Creators Wouldn't Want To Reboot Or Revisit The Show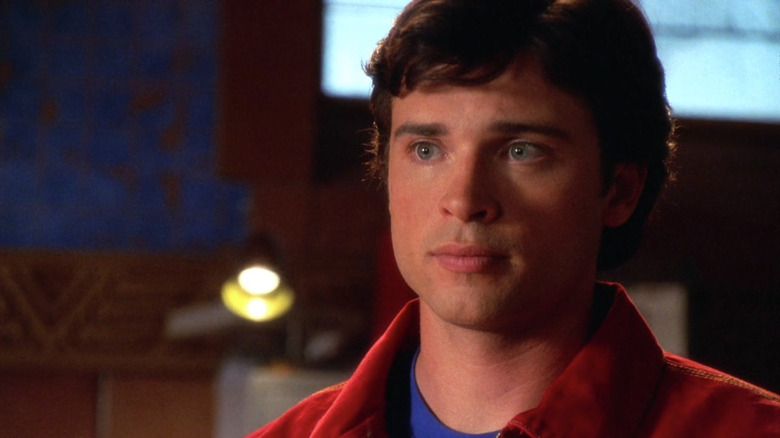 Warner Bros Television
The Superman origin story "Smallville" aired for ten seasons, first on The WB and later on The CW. The show was created by Alfred Gough and Miles Millar, who also came up with the wildly popular Netflix series "Wednesday." "Smallville" ran from 2001 through 2011 for over 200 episodes (though Gough and Millar left after season 7), chronicling Kal-El/Clark Kent's high school years and romance with Lana Lang (Kristin Kreuk) and friendship-turned-antagonistic relationship with Lex Luthor (Michael Rosenbaum), his work at the Daily Planet with Lois Lane (Erica Durance), and finally, his transformation into Superman. Until the very last moment, we never saw Clark in his cape, but the show made a whole new generation fall in love with the character, the Superman mythology, and DC comics. 
It's hard to believe it's been over two decades since "Smallville" began airing. Gough and Millar spoke to The Hollywood Reporter in December 2022 about their new show and spent some time reflecting on what they would have done differently if "Smallville" was made now. They also talked about why they aren't interested in rebooting or revisiting the series, and it makes a lot of sense. 
'They're always refreshing Superman'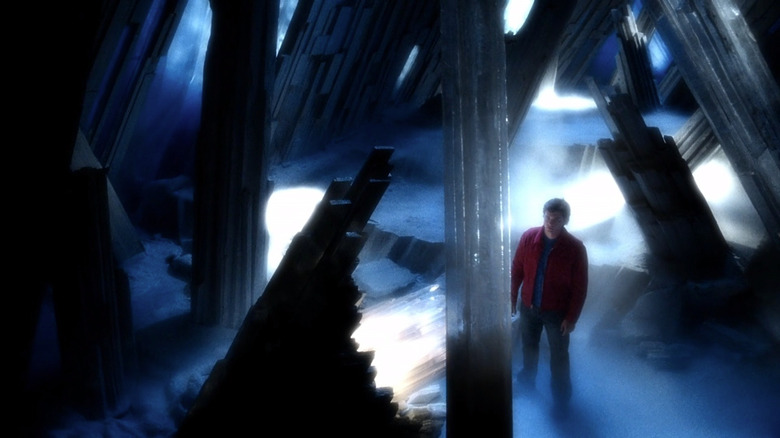 Warner Bros Television
Gough and Millar were asked if they ever wanted to reboot or revisit the show. Gough said that wasn't on the table. He explained: 
"To be honest, no. I think we told that story, and they're always refreshing Superman. I just read last night that James Gunn's writing a new younger Superman movie, and I'm like, 'OK.' I feel like we were very, very fortunate to do the show when we did it because we got to make the show we wanted to make, and frankly, there was no committee sitting over us telling us what we could or couldn't do."
That's a lot to unpack. In terms of refreshing Superman, even in the world of comics, characters are reinvented all the time. DC comics has restarted things or at least restructured them plenty of times before, from "Crisis on Infinite Earths" to "Flashpoint" to the New 52 and Rebirth. Characters die and are brought back. In films, we have the same thing, with Christopher Reeve, Brandon Routh, and Henry Cavill playing him, plus several actors donning the cape (or not) in TV series. 
Superman before Man of Steel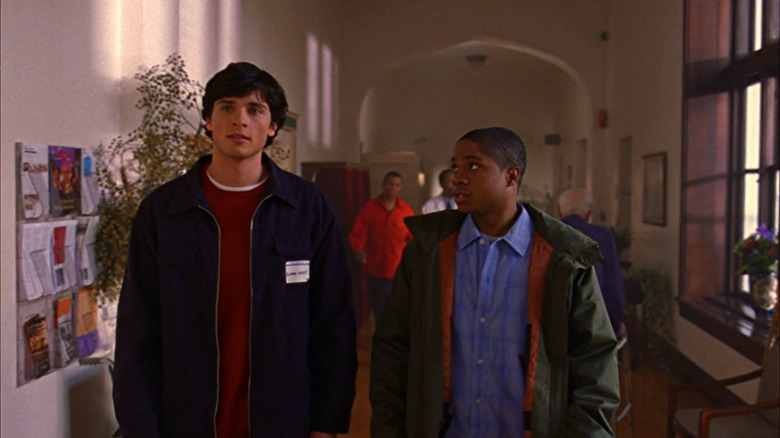 Warner Bros Television
As you know, James Gunn ("The Suicide Squad") and producer Peter Safran ("Shazam!") have taken over DC Studios. Gunn addressed the fact that Cavill won't be playing Supes going forward because "our story will be focusing on an earlier part of Superman's life" in a recent tweet. What Gough said about being able to make the show they wanted to with "no committee sitting over us telling us what we could or couldn't do" would make sense as a big part of why they wouldn't want to revisit the show. (They're also busy with the recently announced second season of "Wednesday.") 
Superhero films and TV series have gotten more complicated to make over the years, meaning you sort of have to have that committee just to keep things straight. The Marvel Cinematic Universe has had interconnected films and shows since "Iron Man" in 2008 (and really, "The Incredible Hulk" the same year). DC has had the lead-up to "Justice League" with a continuing story, though they've also had standalone projects like "The Batman" and "Joker." Whether they'll be a part of the larger story going forward, connecting or not, is up in the air. The CW had the Arrowverse, which was also connected, and others that stood alone. No one really knows what's coming, but in 2001, Gough and Millar at least had the freedom to make this world theirs. 
"Smallville" is currently streaming on Hulu. Stars Welling and Rosenbaum are currently hosting a podcast called "Talk Ville" where they revisit the show if you want to listen while you do a rewatch.