Superhero Bits: Black Adam Is Coming To SDCC, The Smallville Podcast & More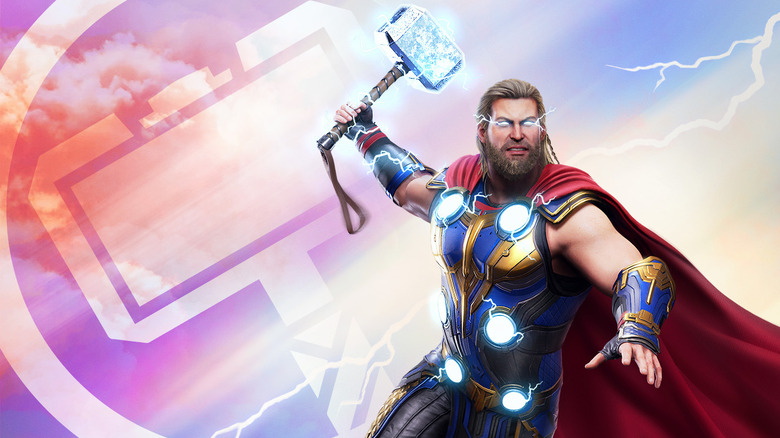 Square Enix
(Superhero Bits is a collection of stories, updates, and videos about anything and everything inspired by the comics of Marvel, DC, and more. For comic book movies, TV shows, merchandise, events, and whatever catches our eye, this is the place to find anything that falls through the cracks.)
In this edition of Superhero Bits:
The "Smallville" podcast is coming.
Kevin Feige had a warning for Sony's "Spider-Man" spin-offs.
"Black Adam" is coming to San Diego Comic-Con.

"Thor: Love and Thunder" star Tessa Thompson does "Hot Ones."
Gorr the God Butcher Marvel 101 video
With "Thor: Love and Thunder" finally rolling out in theaters around the country tonight, there may be no better time to get acquainted with the movie's villain, Gorr the God Butcher. The villain debuted in writer Jason Aaron and artist Esad Ribic's highly-acclaimed run in Marvel Comics and is being played by Christian Bale in the film. This video offers a nice primer on the character for those who perhaps haven't had the chance to read the source material.
An Ultraman and Marvel crossover event is happening next year
Marvel Comics has been publishing "Ultraman" titles for a little bit now, but in 2023, for the very first time, the character will cross over with Marvel's greatest heroes for a miniseries event. The above artwork offers but a taste of what's to come in the currently untitled miniseries, but rest assured, this is happening. What we know for sure is that the crossover will take place within the current continuity of the "Ultraman" comics. Beyond that, much remains mysterious — though it certainly has epic potential.
The Mighty Thor arrives in Marvel Puzzle Quest
Not surprisingly, Marvel is doing a good job of injecting "Thor: Love and Thunder" into its various multimedia channels. Case in point: The Mighty Thor has arrived in the very popular mobile game "Marvel Puzzle Quest." With Natalie Portman returning as Jane Foster in the film and taking up the mantle as our new Thor, this move makes every bit of sense. But it also adds a little bit of fun to the game for those who have already been enjoying it, or perhaps just enough reason to entice new players to give it a try. You can download the game by clicking here.
Celebrate the return of Milestone Comics with this new video
Milestone Comics was groundbreaking in the '90s and, among many other things, introduced the world to "Static Shock." DC is bringing the imprint back in a big way, and in the above video, comic book legend Denys Cowan offers up a little history lesson in stylish fashion. This offers a primer to the characters of this universe and gives fans an introduction that will allow them to check out the new Milestone books as they arrive. Plus, we have a "Static Shock" movie and an animated Milestone movie on the way, so there's never been a better time to get acquainted.
Jai Courtney would like to do a Captain Boomerang solo project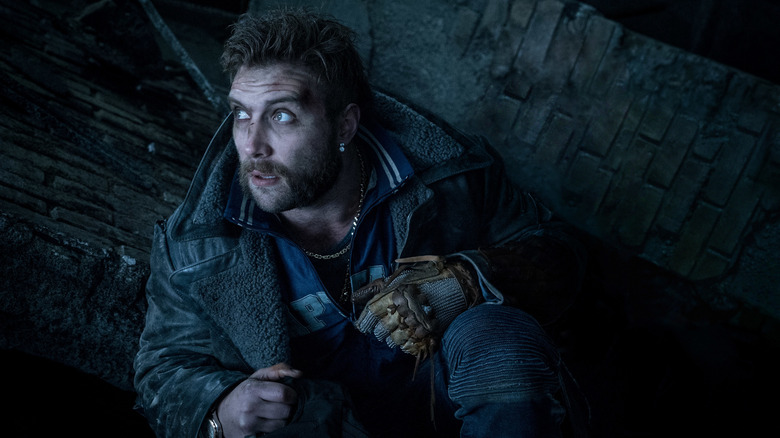 Warner Bros.
"Peacemaker" became a very successful spin-off on HBO Max thanks to "The Suicide Squad." So, what about a Captain Boomerang spin-off? Well, even though he's dead (sorry, spoilers), Jai Courtney is very much game for something along those lines. Speaking with Comicbook.com recently, the actor said the following:
"The sort of TV streaming realm right now is really exciting and I think exploring something like that, you know, longer format and giving it a little more space would be really cool ... I kind of have some ideas around that, you know, which I think would work for a character like Boomerang because he's so much fun. I think it'd be really cool to get into some backstory stuff and the nature of how he falls in the DC world, you know? I doubt wherever, you know, particularly now, I doubt there's any plans for a standalone film, but yeah, man. I mean, that'd be cool. He's one of those roles that I would love to just kind of be able to do again and again. It's like so much fun and probably a little too easy for me in a way. But I think there's tremendous potential for enjoyment with something like that and we could really push the kind of boundaries of what's possible. So, listen, just waiting on the call from Warner Brothers. I mean, if they want me to throw that jacket on again, I'll be more than happy to oblige."
Your move, Warner Bros.
Tessa Thompson gets burned on Hot Ones
Tessa Thompson has been part of the MCU since she made her debut as Valkyrie in 2017's "Thor: Ragnarok." Now, she's set to return in "Love and Thunder" and is currently in the middle of a massive promotional tour. As part of that, she popped by "Hot Ones" to take part if the wings of death interview with host Sean Evans. As anyone might imagine, despite definitely feeling the burn, Thompson handles the whole thing like a champ while delivering a great interview. Check it out in its entirety above.
Kevin Feige had a warning for Sony about its Spider-Man spin-off films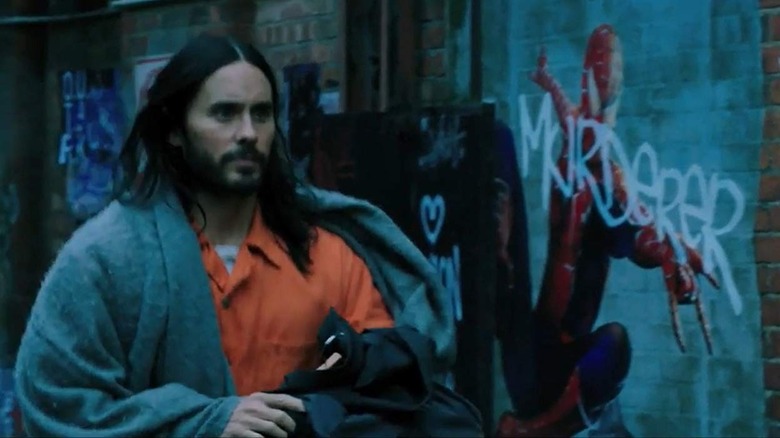 Sony Pictures
Sony has had mixed experience thus far with its "Spider-Man" spin-off movies. "Venom" was a huge hit despite terrible reviews, whereas "Morbius" was both lambasted by critics and served as a commercial disappointment. Now, in a new report from The Ankler, it's revealed that Marvel Studios head Kevin Feige actually had some advice for Sony when it came to this endeavor. Specifically, he warned them not to get too carried away.
"Marvel's Kevin Feige does weigh in and offer notes on Sony's Marvel movies that don't feature Spider-Man. One insider credits Feige for guiding Sony's approach and warning the studio not to get too ahead of itself in terms of building some larger universe in the vein of the Avengers movies."
Whether or not Sony actually listens remains to be seen, but we do have "Kraven the Hunter" and "Madame Web" set to arrive next year, so they haven't pumped the brakes too hard.
Talk Ville, the official Smallville rewatch podcast, is coming soon
"Smallville" fans, rejoice! It has been confirmed that an official podcast tied to the DC series, titled "Talk Ville," is coming our way very soon, with a little promo above announcing the show. What's more, both Michael Rosenbaum and Tom Welling, who played Lex Luthor and Clark Kent on the series, respectively, will be participating to go over every single episode of the show from start to finish. Rewatch podcasts like this have become quite popular, with "Office Ladies" and the "Always Sunny Podcast" ranking as just a couple of examples. Now, Superman fans have a long journey to look forward to as well. "Talk Ville" premieres July 13 and will be available on all major podcast platforms.
The Rock announces that DC is bringing Black Adam to SDCC
Heads up, DC fans! Dwayne "The Rock" Johnson has confirmed that Warner Bros. is indeed bringing "Black Adam" to San Diego Comic-Con this year with a panel that will take place in the famed Hall H, the biggest of the big venues for such events at the annual pop culture behemoth. One expects that fans in attendance will get to see some footage, and if we're lucky, those not on hand will get a new trailer or something of the like online shortly after the panel ends (or even during). Either way, yours truly will be on the ground at SDCC to help bring you all the goods firsthand, so stay tuned. In the meantime, you can check out The Rock's announcement above.
A Thor: Love and Thunder skin is now available in Marvel's Avengers
Thor Odinson: Space Viking. 500-time savior of planet Earth.

Inspired by the Marvel Cinematic Universe, Thor's Marvel Studios' Thor: Love and Thunder Outfit shows a god setting off on a new journey.

Find it in the Marketplace tomorrow! pic.twitter.com/2Lk2QhFwo0

— Marvel's Avengers (@PlayAvengers) July 7, 2022
Lastly, those who are still playing "Marvel's Avengers" are also going to be treated to a little bit of "Thor: Love and Thunder" content. For one, we already had the Mighty Thor make her debut in the game. Now, as we can see from the above tweet, a new character skin is available in the game's shop that will allow you to suit up as the new cosmic version of the God of Thunder from director Taika Waititi's latest. Those interested can pick up the skin in the game's in-store item shop.