Tony Revolori's Graydon Was Willow Writer Jon Kasdan's Most Personal Character [Exclusive]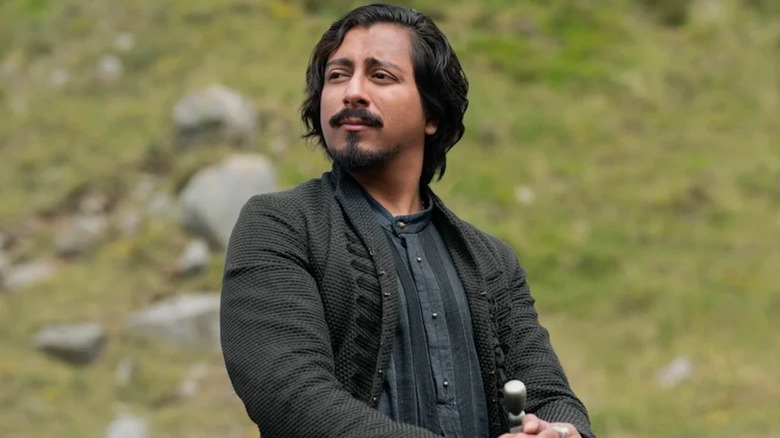 Lucasfilm
There's no surefire way to determine what, if anything, a group of fans will choose to champion — but Lucasfilm's "Willow" is more than covered on that front. The new series feels like a pleasant surprise in so many ways, from its anachronistic humor (you'll laugh, I promise) to its endearing new host of characters. It can be difficult to bring fresh blood into a world with a previously-established host of players — more than that, to introduce diversity in an "organic" way — but "Willow" pulls it off brilliantly, to the point where a number of its new characters have already become major fan favorites.
Showrunner Jon Kasdan has been forthright about the reception towards the sequel series, and with two of its characters in particular: Elora Danan (Ellie Bamber) and Graydon Hastur (Tony Revolori). It's been a good couple of months for a certain pairing in fantasy media, that between a good-aligned character and a character that struggles with the dark. We've seen it lately in "The Lord of the Rings: The Rings of Power," with Galadriel (Morfydd Clark) and Sauron (Charlie Vickers) — and it's had more than its fair share of influence in the "Star Wars" galaxy.
What sets the tragic, yet-unrequited romance in "Willow" apart is the role that Graydon plays in the story. Yes, he's particularly susceptible to dark magic — and has been subject to demonic possession on more than one occasion — but there's a sincerity to Graydon that makes you want to root for him no matter what. Part of that has to do with Tony Revolori's incredible, endearing performance, but Kasdan himself had a lot to do with Graydon's characterization as well.
It's all about connection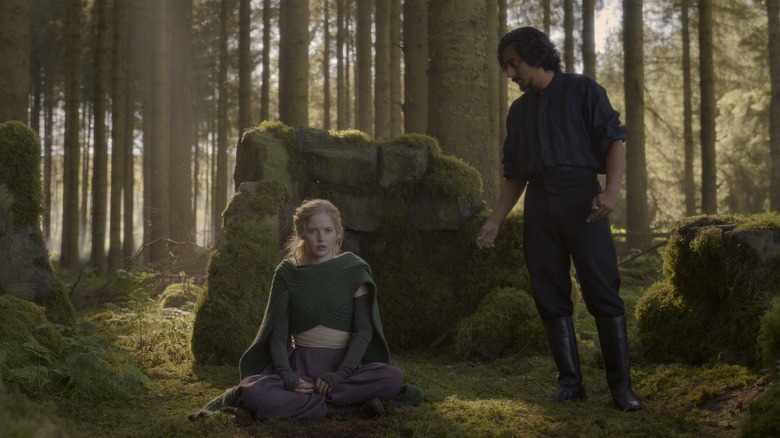 Lucasfilm
I recently spoke with Kasdan about the process of writing "Willow" and creating this new cast of characters from the ground up. While Thraxus Boorman (Amar Chadha-Patel) was one of Kasdan's favorite characters to write, he admitted that Graydon was the "most personal" for him — mostly because he was drawing from his own personal experience:
"I think that ... certainly as a young man, I had that vulnerability in me and I had that sort of carrying the weight on my shoulders that made them roll inward, combined with a real romanticism and longing for love and community. What's lovely to me about Graydon is that he's this sort of very lonely kid who finally finds his family, and that's something very bittersweet about him, sort of the connections he makes, not just with Elora, though paramount among them, but with all of them and the way they all sort of come around on Graydon is one of my favorite things about the show."
As the crown prince of Galladoorn, Graydon's been living with the responsibility of duty for quite some time. Kasdan himself is the son of Hollywood royalty (his father is legendary screenwriter Lawrence Kasdan), so he likely understands that burden better than most. He even served as something of a reference point for Revolori's performance: "Tony would probably tell you that he was doing me a little bit."
Human and personal; cosmic and terrifying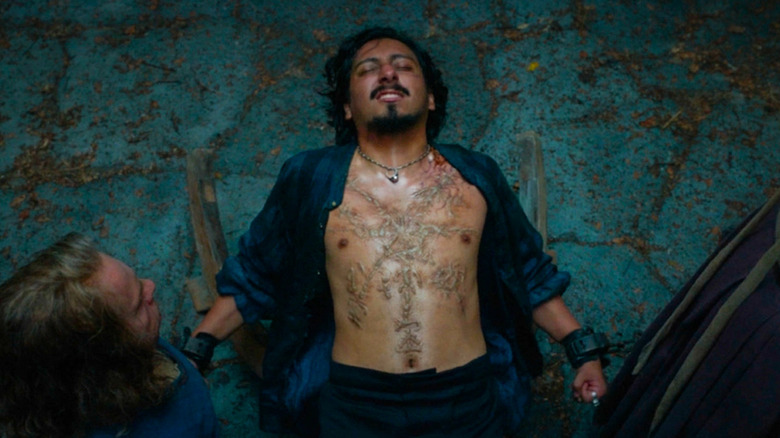 Lucasfilm
Of course, Graydon is so much more than Kasdan's in-universe equivalent. Through Graydon, "Willow" introduces a new specter of "Lovecraftian" horror to its audiences. The more we get to know him, the more we begin to understand the cosmic forces at play — and the dire threat they pose to the realm. Kasdan has spoken a lot about making the series just as scary as — if not scarier than — its predecessor, the 1988 film directed by Ron Howard, and Graydon was just one of many paths to that destination. "The burden I think — on all these shows, and on all sort of horror fantasy now — is to create something that you feel like you haven't quite seen before," Kasdan explained. "It's not so easy to do."
One of the writer's touchstones, at least in terms of a modern-day Lovecraftian legacy, was "Stranger Things." The Netflix series has pretty much mastered its own brand of horror fantasy, which "makes it both human and personal, but also cosmic and terrifying." Striking that balance in "Willow" was pretty crucial for Kasdan — and Graydon is just one of the elements of the series that turns that wish into a reality.
All episodes of "Willow" are now streaming on Disney+.