Netflix 2023 Preview Includes First Looks At David Fincher's The Killer, Zack Snyder's Rebel Moon, And More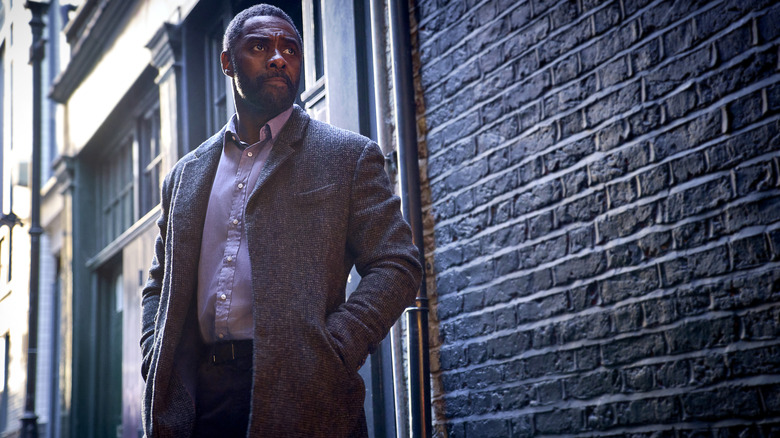 Netflix
Over two weeks into the new year, some of us might still be having trouble wrapping our minds around the fact that 2022 is over and done with. All the overachievers, meanwhile, haven't missed a single beat and are forging ahead with all their exciting plans for what's to come in the year ahead. You can count Netflix among those in the latter category. As if debuting hundreds upon hundreds of hours of movies and shows in the last 12 months wasn't already ambitious enough, the streamer is looking forward to 2023 as an even more successful period filled to the brim with all sorts of original projects, buzzy sequels, and probably way too many productions for any one person to keep track of — or try to, at least.
After 2022 gave us highlights such as "Glass Onion" from "Knives Out" writer/director Rian Johnson and the stop-motion animated feature "Guillermo del Toro's Pinocchio," Netflix is setting their sights even higher this time around. Some of the biggest and most exciting movies on the docket include David Fincher's Michael Fassbender-starring "The Killer," the spin-off film "Luther: The Fallen Sun" (with Idris Elba back as the renowned lead detective), and even a "Star Wars"-sized epic from Zack Snyder titled "Rebel Moon."
But that only scratches the surface of what Netflix has to offer, as seen in the newly-released preview for their upcoming slate of movies. Check it out below!
Watch Netflix's 2023 preview
I may have my personal hang-ups about the very specific type of blockbuster projects that Netflix chooses to acquire (read: usually bad ones) and the "contentification" of storytelling into algorithm-friendly packaging, but the streaming service sure knows how to market their stuff — when they want to, that is. The preview footage, providing first looks at over a dozen of Netflix's most anticipated offerings for the new year, exemplifies all the marketing muscle that the streamer has at its disposal. The footage boasts fresh new looks at original movies starring the biggest A-listers and up-and-coming talent in the business, vaunted filmmakers taking their talents to streaming, and plenty more for an exciting night in.
Teasing "epic new worlds" and "fan-favorites" brought back for sequels, Netflix's upcoming slate of 2023 movies include the Jonah Hill-starring comedy "You People" (premiering on January 27), a new Reese Witherspoon and Ashton Kutcher rom-com called "Your Place or Mine" (February 10), the "Luther" spin-off movie (March 10), Chris Hemsworth's "Extraction 2" (June 16), the Gal Gadot action movie "Heart of Stone" (August 11), David Fincher's "The Killer" (November 10), and many, many more.
You can check out a comprehensive list of the titles here, courtesy of Netflix, along with their respective synopses and release dates. Some of the most exciting films are being saved for last, such as Sam Esmail's (of "Mr. Robot" fame) "Leave the World Behind" (December 8) or Zack Snyder's "Rebel Moon" (December 22), but there are lots of entries to tide viewers over until then. You can be sure that /Film will cover most (if not all) of these titles throughout 2023.