Second Wife: Everything We Know About The Emma Roberts Series So Far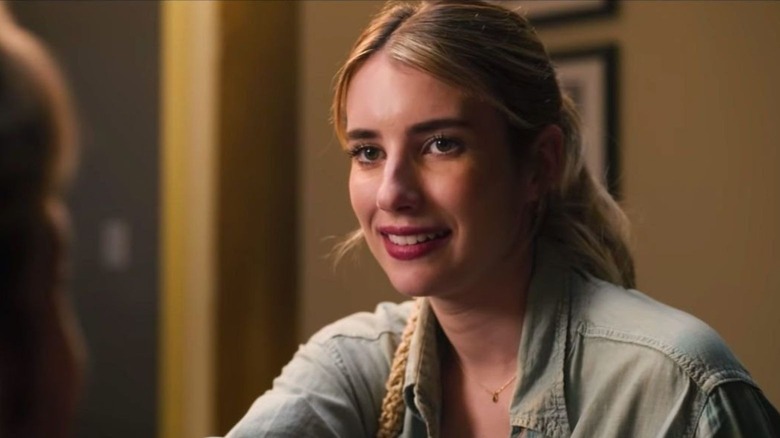 Netflix
Emma Roberts is in a new rom-com ... but with a twist. The "American Horror Story" star is set to join Tom Ellis (best known for starring in "Lucifer") in a new dark comedy series (via Deadline) from writer-producer Meaghan Oppenheimer. Titled "Second Wife," the romantic dramedy is in development at the streamer and will be the second collaboration between Roberts and Oppenheimer, who also starred in and executive produced the latter's Hulu series "Tell Me Lies" together. It's the first project together for Oppenheimer and Ellis, who are married.
The news arrives a few months after the second reason renewal for "Tell Me Lies." Both Ellis and Roberts will also executive produce "Second Wife," which is being described as "an exploration of intimacy, failure, and second chances." Here's everything we know about the new series so far.
Everything we know about the story of Second Wife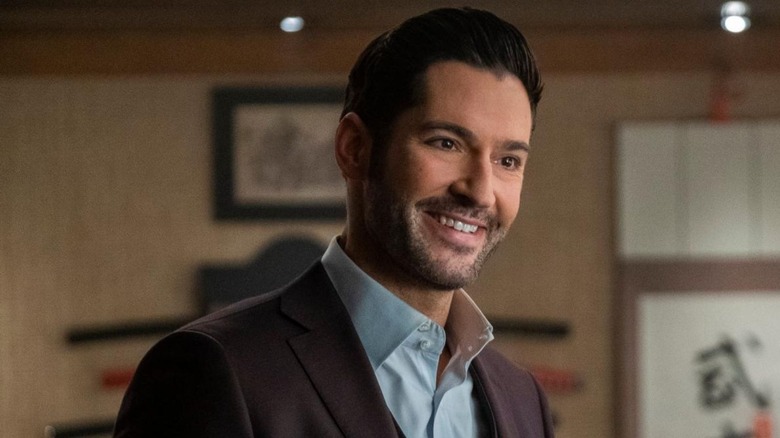 Netflix
The dark comedy series will follow Sasha (Roberts), who experiences a difficult breakup and flees New York City for a new beginning in London. She soon meets a newly-divorced single father named Jacob (played by Ellis) and falls in love with him. The pair make an impulsive decision to get married — not realizing there's still a lot they don't know about each other — and soon realize they cannot outrun their past lives forever. 
The description indicates both characters will have certain secrets they're concealing from the other, and it'll be interesting to see how they navigate it. We'll also have to wait to see just what those secrets are. Given the dark comedy description, it's probably something wild. Aside from exploring failure, second chances, and intimacy, the story will illustrate the ups and downs experienced by a "blended family," the announcement shared. The show consists of half-hour episodes, although it is unknown how many there will be in the first season of the Hulu series.
Everything we know about the cast and crew of Second Wife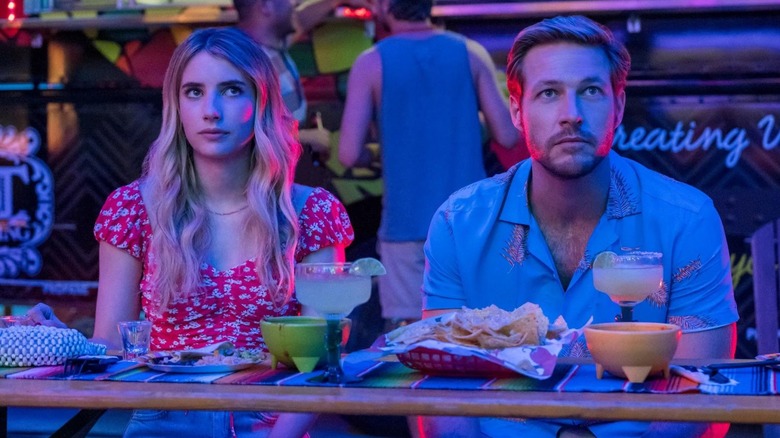 Netflix
Hulu has remained tight-lipped about the show's other cast members, so far we only know that Roberts and Ellis will lead the series. Roberts has a rather impressive number of romantic comedies under her belt, as the actress was seen in Netflix's "Holidate," "Valentine's Day," and "In A Relationship" among recent projects "Abandoned" and "About Fate." Ellis is popularly known for his role as Lucifer Morningstar, aka the Devil in "Lucifer," and his appearances in BBC's "Miranda," "The Fades," and the Arrowverse franchise. Roberts and Ellis serve as executive producers on "Second Wife" along with starring in the dark comedy series.
As for the duo's other projects, Roberts is set to star in "Madame Web" alongside actors Sydney Sweeney, Dakota Johnson, and Isabela Merced. The superhero film will be Sony's sixth project set in the "Spider-Man" universe. Ellis also has another exciting project in the pipeline — he will be next seen in Hulu's anticipated limited series "Washington Black," based on Esi Edugyan's best-selling novel of the same. The show is described as a "globe-trotting journey of identity," and Ellis plays an "eccentric steampunk investor" alongside three-time Emmy-winning actor Sterling K. Brown (whose credits include "This Is Us" and "Honk for Jesus. Save Your Soul").
Hulu hasn't shared details on other cast members or a potential release date for "Second Wife" yet, but we will update as more information becomes available.