There's 'No Movement At All' On Happy Death Day 3, But We Refuse To Give Up Hope [Exclusive]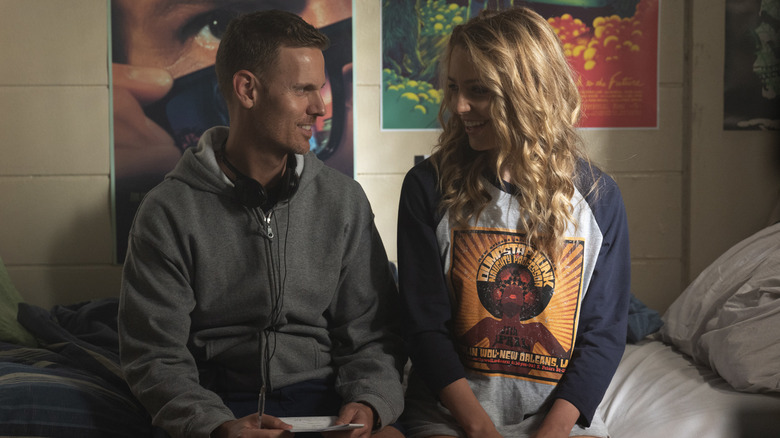 Universal Pictures
The first "Happy Death Day" came out in 2017, and while some people (myself included) initially rolled their eyes at the idea of a movie that looked like a slasher movie riff on "Groundhog Day," I eventually ate crow when I actually watched it and realized it was actually pretty damn great. Writer/director Christopher Landon came back a couple of years later with "Happy Death Day 2U," an excellent follow-up that didn't simply tread the same ground, but expanded the world by introducing big sci-fi concepts and really amping up the premise in a fascinating way.
We've been keeping our fingers crossed for a third movie for years now, chronicling Landon's initial doubt that one would get made, Jason Blum's insistence that he was "working overtime" to make it happen, Landon revealing a potential working title, Landon presenting a tiny shred of hope that it might happen at Peacock, Blum saying he wanted to continue the franchise, and finally, Blum saying in 2021 that he's "not saying goodbye" to the idea just yet.
I spoke with Landon for his upcoming Netflix movie "We Have a Ghost," and while that full interview will be published later, I wanted to highlight his answer when I inevitably asked him about the status of "Happy Death Day 3." The short version? It's still not happening ... but never say never.
'I feel like our chances are dimming'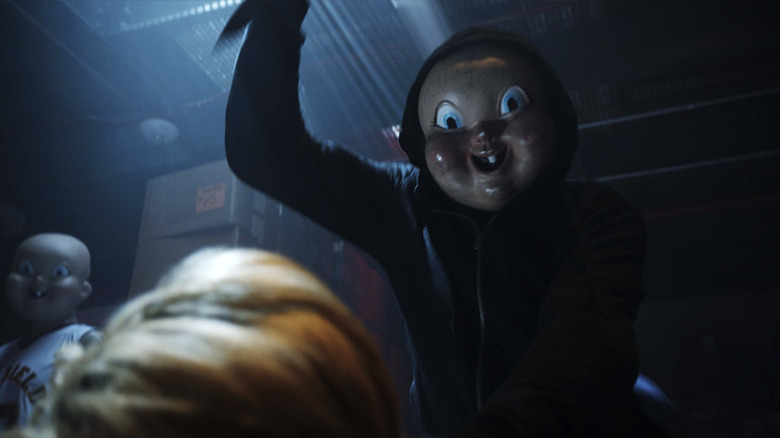 Universal Pictures
The world has felt ... off for the past few years, hasn't it? The way I see it, there's only one possible explanation for that feeling: We haven't gotten a third "Happy Death Day" movie yet. When I asked Landon if there was any movement on a possible third entry, he gave it to me straight and laid out the economics of why one hasn't happened yet:

"No movement at all, sadly. There was a tiny moment where I really felt like I had Universal's attention, but they forgot about me. [laughs] I think it's a really tough one for them, and I'm being really blunt and honest in that the first movie was very successful. It made a lot of money. It was well-received. And the sequel was not. The sequel is loved by people who have seen it, but it did not make a lot of money, and it was not a success for them. So it's very hard to motivate them to make a third movie when the last one just didn't perform. Those are the hard economics of the business.

So I don't know what it would take. There was talk for a minute of it maybe being a Peacock thing. Maybe. Maybe one day. The beauty of it is that my idea, the whole idea for the third movie, it is not dependent on any sort of specific window or timeframe. So I could make it any time, but I mean, as the years draw past, I feel like our chances are dimming."
'There are a lot of people out there who want the movie'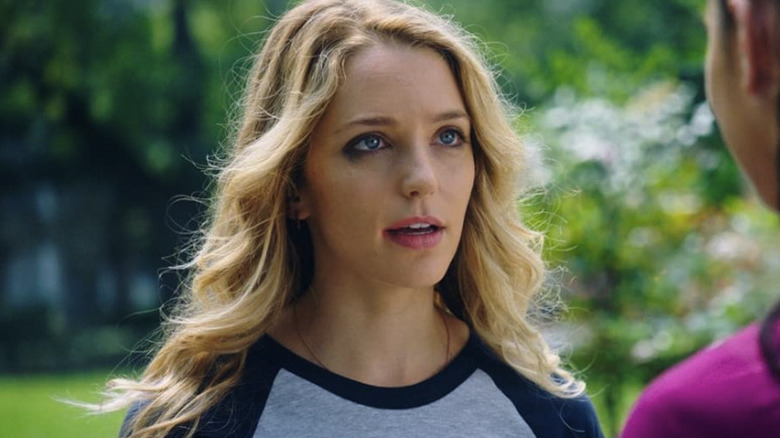 Universal Pictures
Practically every time someone involved with a beloved franchise gives an interview, that person is asked whether there's a chance a new installment is coming. I was curious if that constant barrage of questions is actually helpful to someone like Landon, who clearly has a passion for the overall saga he wants to tell. I asked if he was able to point to that torrent of questions about something like "Happy Death Day 3" in conversations with the executives at Universal as a way to prove there is a hungry audience for another movie, and Landon acknowledged that the movie has a vocal fandom:
"I mean, I wish I could. What's funny is that every time Jason Blum is on Twitter and he talks about projects they're doing and whatnot, there's inevitably, there's always at least a few people who say, "But what about Happy Death Day 3?" So there are a lot of people out there who want the movie, but I just think it just isn't enough."
While the situation may be dire for the "Happy Death Day" franchise, we'll hold out hope that the folks at Universal see this and decide there are enough fans out there to justify continuing this goofy franchise after all. In the meantime, we're looking forward to "We Have a Ghost."