Jason Blum Keeps Teasing Happy Death Day 3, Won't Confirm It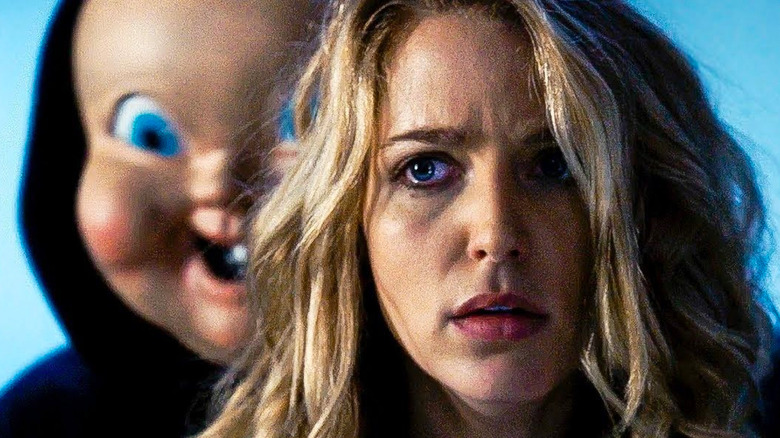 Blumhouse
I know we're overloaded with an abundance of remakes, reboots, and sequels, and I would sure love something original for a change. However, there's one sequel I can get behind: "Happy Death Day 3." Unfortunately, it hasn't happened yet, and it's unclear if it ever will. "Happy Death 2U" ends with a set-up for a third film, but weak box office performance put any plans for that third film on indefinite hold. Which is a damn shame, because the "Happy Death Day" series is wonderful and I would love for everyone involved to get to finish out a trilogy. Blumhouse big cheese Jason Blum has continually given us a tiny sliver of hope for a third film without committing to anything, and now he's out here doing it again. This time, Blum has said he "has a plan" for another "Happy Death Day" entry, but doesn't go into details. Damn you, Jason Blum. Don't give me hope. 
Give Us More, Blum!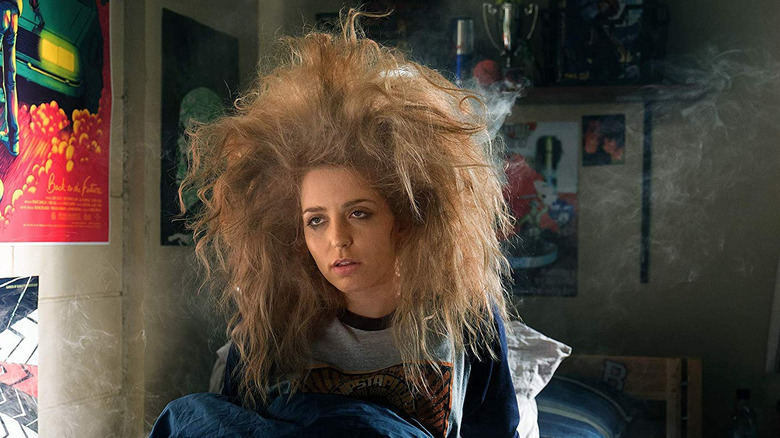 Blumhouse
I quite enjoyed "Happy Death Day" and I absolutely loved the even weirder "Happy Death Day 2U." The series from director Christopher Landon ("Freaky") features a star-making turn from Jessica Rothe (why she's not a bigger star yet I honestly don't know) as college student Tree Gelbman. When we first meet Tree, she's a superficial jerk, but she becomes much more sympathetic as we follow her through her plight. In the first film, she ends up stuck in a "Groundhog Day" time loop, and to make matters worse, she keeps getting killed again and again by a masked killer. The sequel took things even further, introducing the concept of alternate universes and all sorts of wild stuff. "Happy Death Day 2U" ended with a scene that sets up a third film, and Landon and Rothe have both said they want to do one more.
But it hasn't happened. Jason Blum holds all the cards here, and he's yet to give a third film a greenlight. At the same time, he's also never flat-out said a third entry will never, ever happen. And once again, in a recent interview with Collider, Blum tried to keep the hopes of fans alive. When asked about a potential "Happy Death Day 3," Blum replied:
"I have a plan. Put it this way. I'm not saying goodbye to Happy Death Day. I'll say it like that."
Boy, I hate this kind of non-answer. But hey, at least he didn't say, "Absolutely not. Never." So that's something, right? 
Will They or Won't They?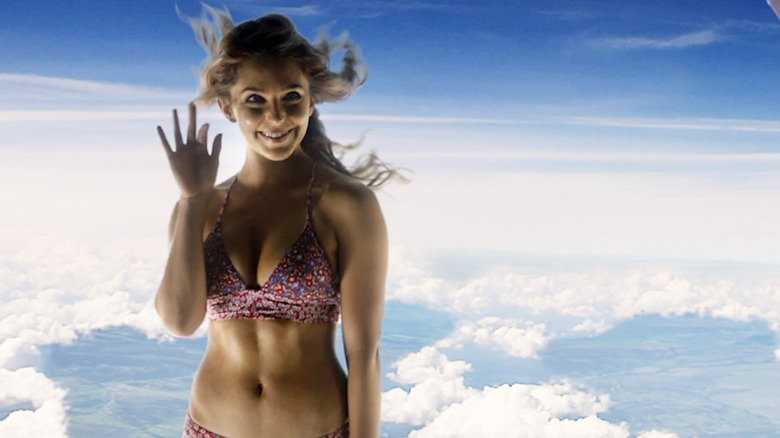 Blumhouse
The talk of a potential "Happy Death Day 3" has been going on since the second film hit theaters, and it's been back and forth since then. In 2019, director Christopher Landon made it sound like chances for a third film were probably slim to none. According to Landon, "unless Netflix wants to pony-up and finish this trilogy, it just ain't happening." However, in June of 2020, Jason Blum said: "Let me tell you, I'm working overtime on [making 'Happy Death Day 3' happen]. Believe me." But in November of that same year, Landon said: 
"I need a truckload of cash, if you could just find that for me, I'll send you my address, you can just drop it off ... I have an outline, I'm ready to go write the script, Jessica Rothe, the whole cast, everybody's on board. They all know what the idea is, they love it, so we'll see."
Landon also added that a third feature could potentially be made directly for Peacock: 
"I think that everybody wants it, but I think it's just a logistical challenge right now. And there's been talk that maybe they would try and make it for their new streaming service, for Peacock, so I think there's a real shot that it could eventually happen. And the great thing about the idea is that, and this is a spoiler, it's not set in the same day that the other two films were set in so it allows us to sort of take our time a little bit and figure it out."
Then, earlier this year, Jason Blum sat down for an interview with /Film and once again said he was hoping for a third movie: 
"I'm not giving up. That's like the next Purge movie. There's nothing official [...] I think Chris Landon's one of the most talented filmmakers we've ever worked with. We continue to work with. And I want to continue that franchise some way. It's what happens when the box office really falls off on a second movie, it's much more challenging to keep it going, but I'm going to try. I've got some ideas up my sleeve."
Look: I'm glad Blum has continually avoided shutting down any hope of a third film. But ... isn't this his decision in the end? Give the greenlight, good sir!