Paramount+ Rolls The Dice On A Live-Action Dungeons & Dragons Series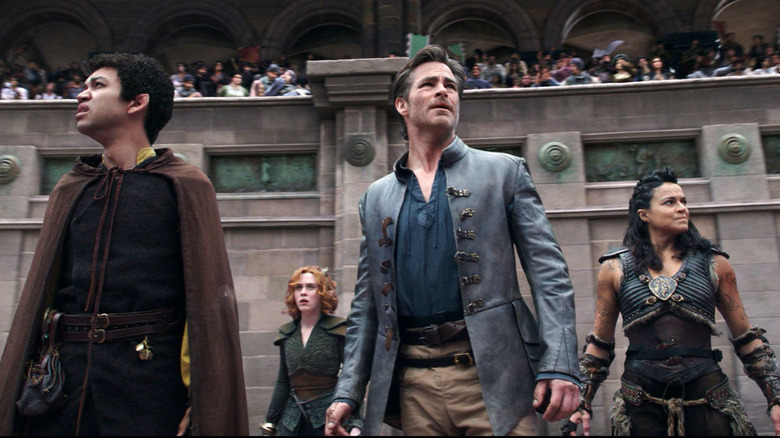 Paramount Pictures
We're going through somewhat of a golden age for fantasy on the screen. After the '80s saw an explosion of fantasy movies — some of them zany and unserious, others the exact opposite — the success and acclaim of "The Lord of the Rings" trilogy on the big screen and of "Game of Thrones" on TV has created a race to find the big new fantasy epic, e.g. the next sword and sorcery tale that can captivate audiences.
On the small screen, there's "The Witcher," "House of the Dragon," and "The Lord of the Rings: The Rings of Power" fighting for live-action dominance, and even animation has "The Legend of Vox Machima," "Dragon Age: Absolution," and "The Dragon Prince" offering high fantasy epics for a variety of different audiences.
Now, Paramount+ wants to join the fantasy race, and they're rolling the dice on a live-action series based on the granddaddy of fantasy games, "Dungeons & Dragons." Not only that, but the series is potentially the start of a vast cinematic universe.
A multiverse of opportunities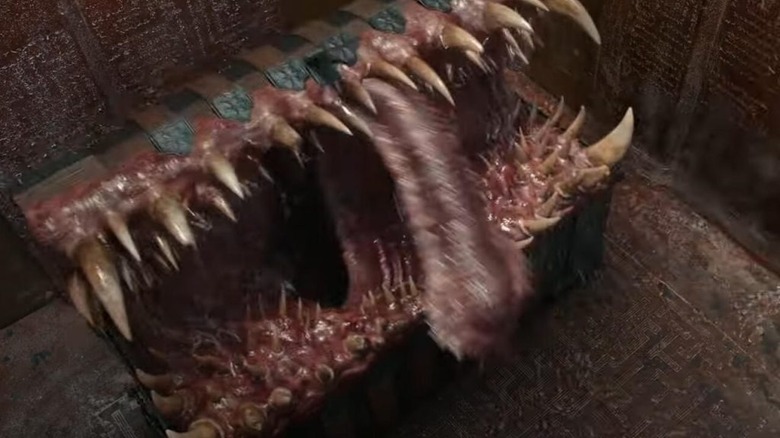 Paramount Pictures
Deadline reports that Paramount+ has given a "Dungeons & Dragons" show a straight to series order, with the first season comprised of eight episodes. The pilot was written by "Red Notice" director Rawson Marshall Thurber, who is also directing the series' premiere episode.
While the report doesn't specify whether this series will be connected to the upcoming "Dungeons & Dragons: Honor Among Thieves" movie starring Chris Pine as a bard, Deadline reports the series is meant to be eOne's "largest-scope TV project ever," with the hope that it will potentially launch a bigger "Dungeons & Dragons" cinematic universe spanning "multiple scripted and unscripted shows." 
You read that right, scripted and unscripted. It could very well be that they just mean talk shows that offer news and updates about other projects or explain the vast and complex lore of "Dungeons & Dragons," but the likelier answer is that this means gameplay shows like "Critical Role," with people playing a "Dungeons & Dragons" campaign. The thing is that the gameplay market for "D&D" is kind of saturated, between "Critical Role," "The Adventure Zone" and so many more shows with three to four-hour-long episodes and campaigns that span hundreds of episodes. 
Still, the mention of a cinematic universe means connectivity. What if you had a streaming gameplay "Dungeons & Dragons" series with the TV actors reprising their roles, and what happens in the game affects the show? Like, if the main actor fails a dice roll and their character dies in a very ridiculous way, so the next season has to completely change gears since that character's arc was ended before its time? Now that would be interesting.