Housebound Made James Wan Realize Gerard Johnstone Was Perfect For M3GAN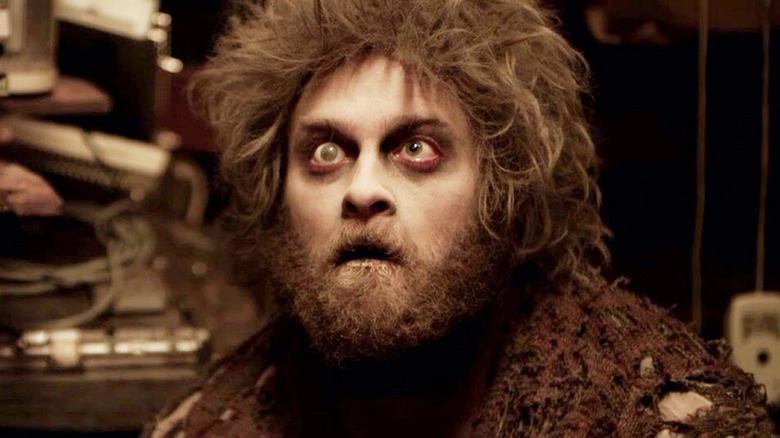 Semi-Professional Pictures
At first glance, it doesn't seem like the soon-to-be smash hit "M3GAN" was made by the same director that helmed one of New Zealand's best horror comedies, "Housebound." The movie that put filmmaker Gerard Johnstone on the map back in 2014 is more of a mystery thriller, whereas "M3GAN" is a techno-horror cautionary tale tailor-made for mainstream, meme-obsessed audiences. The tightrope balance of mixing the right amount of humor with a frightening premise isn't easy to achieve, but "Housebound" and "M3GAN" are textbook examples of how to do it right.
Director James Wan has a proven track record dating back to the original "Saw" that continued on into the next decade and beyond with "The Conjuring" franchise and its adjacent universe consisting of that other scary doll, "Annabelle," and Corin Hardy's "The Nun" (just to name a few). While Wan exceeds in knowing how to scare us, he's not exactly known for making us laugh. That's why Johnstone's sense of humor was desperately needed to nail the tone of "M3GAN."
It turns out, Wan and Johnstone have been in touch for some time, waiting for the right project to come together to finally collaborate on. Now that all the glowing reviews are being heaped upon his new social media savvy killer robot movie, Johnstone will most likely stay in the Blumhouse stable of directors until further notice, with a sequel to "M3GAN" virtually guaranteed. Based on the stellar response so far, it was a shrewd move to invite Johnstone into the director's chair, especially considering the fact that "Housebound," while still great, came out almost 10 years ago.
Towing the line between creepy and funny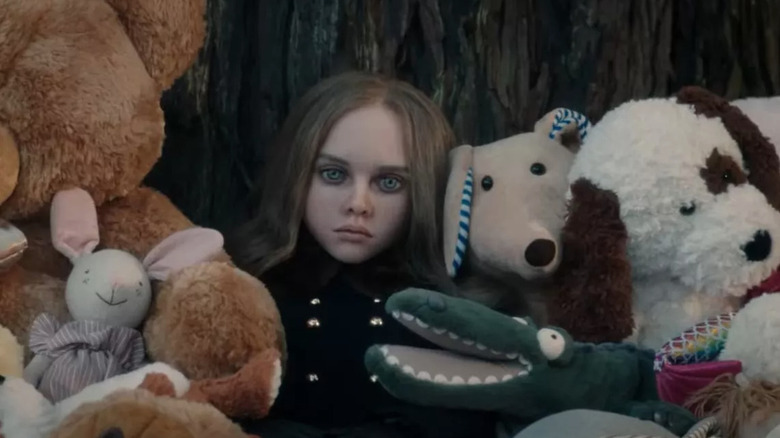 Universal Pictures
In an interview with Daily Dead, James Wan talked about Gerard Johnstone's sensibilities as a filmmaker and gushed about his love for "Housebound." The creative combination of Johnstone and screenwriter Akela Cooper — the person responsible for penning the positively ludicrous '90s horror throwback "Malignant" — was also a match made in heaven (or hell) that Wan felt fortunate to help bring together:
 "I'm a huge fan of 'Housebound' and horror films like 'Housebound' that really tow that fine line of being creepy and scary in one moment, but the next moment something funny and goofy happens. It's such a specific tone that Gerard has that he just does it so well and pairing him with Akela's script just made the perfect sense."
Luckily, a project that Johnstone had been working on ultimately fell through, and while that must have been deflating, it left the door open for Wan to bring him onboard for "M3GAN," a decision that's obviously going to pay off big. The entire creative team came together to make "M3GAN" a rousing crowdpleaser, and Wan understands just how pivotal Johnstone's involvement was to the film's overall success. "He totally got what it was that we were trying to do, and he put his stamp on it," Wan said. "And again, the reason the movie works the way it does is all because of him." 
With the "Halloween" franchise having come to an end (for a moment, anyway), Blumhouse will be looking to keep the sequel train rolling. Now, thanks to Johnstone and Cooper, they have a powerful duo leading the way to future films that are based on an original idea, allowing for more creative freedom where they can let their imaginations, and their killer android, run wild.
M3GAN was a chance to rail against modern technology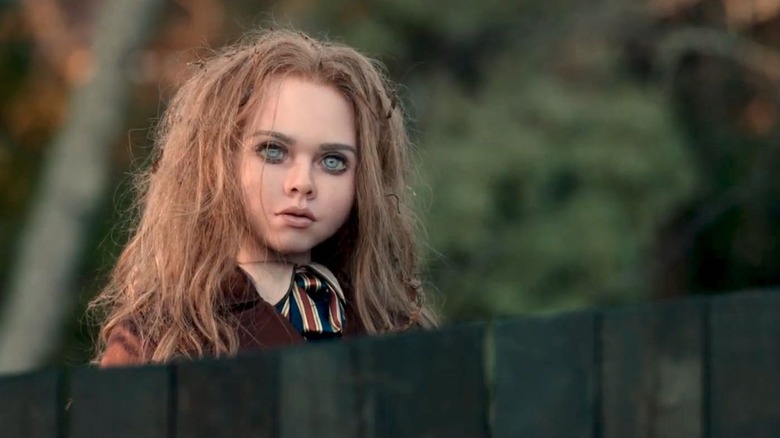 Universal Pictures
Not surprisingly, the ending to "M3GAN" has already hinted at the direction a sequel would probably go in. Under the surface, Gerard Johnstone's genre mashup shines a spotlight on our over-reliance on technology, especially when it comes to our kids. The sequel may dive into our anxieties about artificial intelligence, but the core directive in "M3GAN" is absolutely an attack on the new normal of screen life that our kids are living in. 
That new reality is another reason why Johnstone was a perfect choice to direct. "I was a new dad and struggling to parent in the age of technology," Johnstone told SFX (via CBR). "I was having all these anxieties, and I just felt like the world was moving so fast and we needed to really understand what we were doing to our kids before we just stick all this technology [in front of them]." When the opportunity came along to direct "M3GAN," it seems like that was a form of catharsis for Johnstone. "So ['M3GAN' is] a chance for me to just put all of those annoyances on screen and make a really fun technology-run-amok movie."
Funki, the evil toy company in "M3GAN" vying for your child's undivided attention, would be fine with selling their Purrpetual Pet toy to every kid on the planet, and happy to make thousands of M3GAN dolls for anyone that can afford them. The quest to completely take over the mindshare of every kid out there is evidence of corporate greed, but at least M3GAN likes to go outside every once in awhile, right? She may be committing horrible murders, admittedly, but she can definitely make your kid to get off the couch. 
"M3GAN" is now in theaters everywhere.