It's Only January And Ronny Chieng Already Plays One Of The Villains Of The Year In M3GAN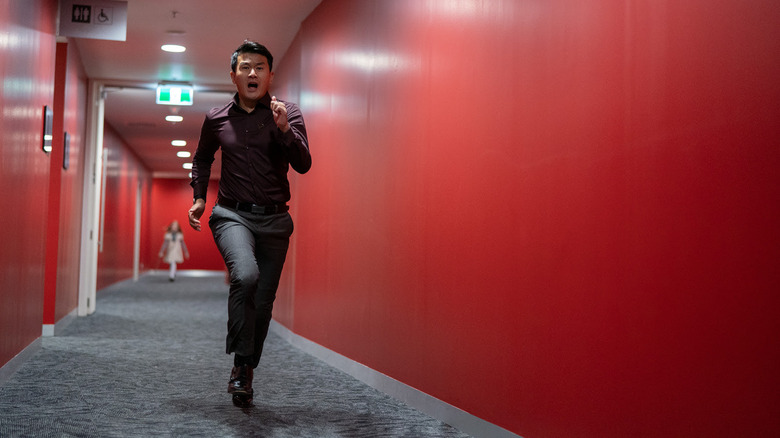 Universal Pictures
Villains and antagonist characters are crucial to most stories, especially horror stories. A good antagonist can be many things — but the more complicated the better, usually. That said, it's fun to watch a villain who has fully committed to the comedic side of being the bad guy, especially when they do it well. Enter Ronny Chieng, the douchebag extraordinaire bossman in "M3GAN." As expected from the funny man, Chieng totally kills the role with the perfect balance of comedy and reality, bringing a much-needed corporate jerk presence to the sci-fi horror romp.
Chieng is perhaps best known for his work as senior correspondent on "The Daily Show," so comedy is obviously his forte. He also had his own sitcom titled "Ronny Chieng: International Student" in 2017, and has been in several major projects including "Crazy Rich Asians," "Shang-Chi and the Legend of the Ten Rings," and "Godzilla vs. Kong." Knowing that, it makes complete sense as to why Chieng was cast in "M3GAN." He had the exact balance the role needed to be effective.
Our favorite corporate sleaze ball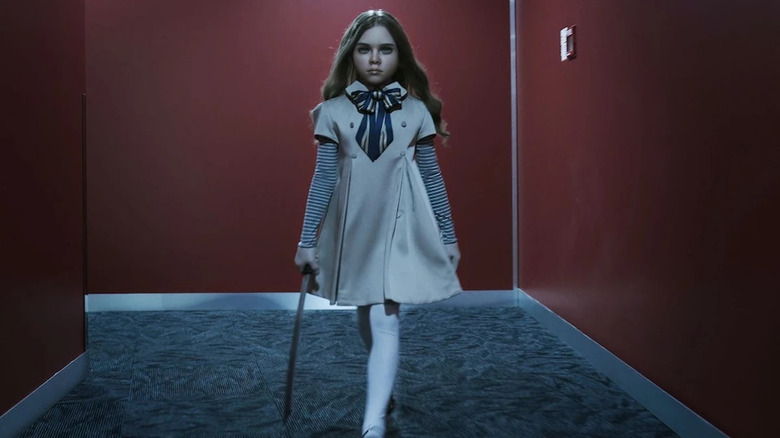 Universal Pictures
Chieng plays David, the boss of Gemma (Allison Williams) at a robotic toy company where she builds products. The company's main toy — a robotic Furby-style BFF for kids — is totally killing the market, so he's desperate for Gemma to continue to build new versions of the toy with her team to continue to grow profits for the holidays. What's fun about this character is he's undeniably sleazy and corporate-brained, with profit and profit only on his mind, but Chieng is able to elevate what could come off as a grating one-dimensional portrayal into a self-aware parody performance that meets the film exactly where it's at tonally.
David is willing to go as far as he can to secure the bag and we see him make choices to this end as the story of "M3GAN" unfolds. He's constantly in Gemma's way while she attempts to make a revolutionary new robot with M3GAN, and when he does dive onboard with the project, it is solely because it seems to work. Oh, and he can charge a whopping $10k per model. He doesn't care much about the flaws in the system, and in the case of this particular film, those flaws mean their prototype doll is a ruthless killer. Those who find the cash grab within art tend to be looked down upon by the artist, and in the case of "M3GAN," they are also looked down upon by the art itself.
No true spoilers here, but David's story arc is a fitting one, and Chieng does an excellent job of giving us the corporate sleazeball this film needed to not only pack on the comedy, but also touch on key points about consumerism, corporate greed, and art. 
"M3GAN" is in theaters now.